Cooper Returns to Jubilee Game Under Lights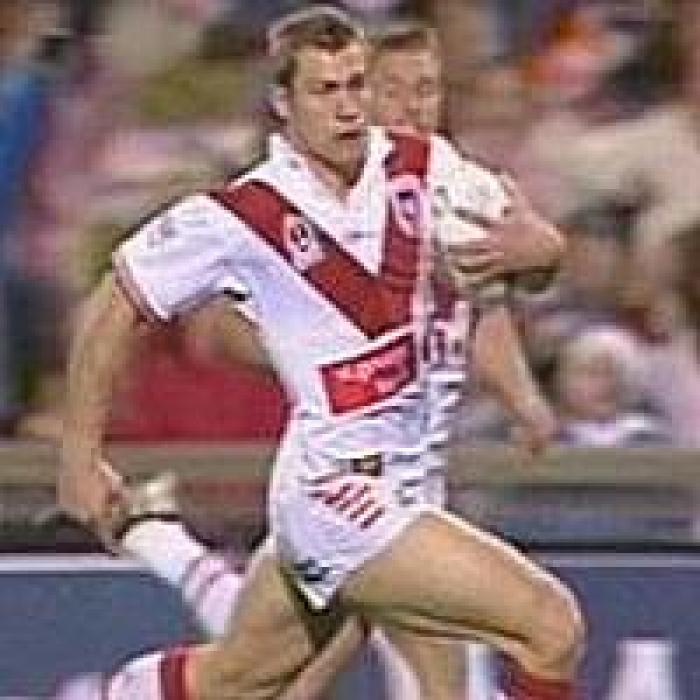 International centre Matt Cooper returns from a hamstring injury for the Dragons first home game at Oki Jubilee stadium against the Eels this Friday night.
Cooper replaces fellow representative centre Mark Gasnier who has been shifted to five-eighth with the suspension of captain Trent Barrett in an otherwise unchanged team from last weekend.
Upgrades to Oki Jubilee Stadium which includes additional seating, upgraded facilities and permanent lighting has seen the Dragons play their opening four home games at WIN Stadium.
Unavailable Dragons are: Jason Ryles (Hand), Mathew Head (Knee), Wes Naiqama (Ankle), Ashton Sims (Wrist) and Trent Barrett (Suspension).
NRL DRAGONS TEAM v Parramatta Eels 7.30pm Friday 2 June Oki Jubilee Stadium
Coach: Nathan Brown 1. Clint GREENSHIELDS 2. Colin BEST 3. Daryl MILLARD 4. Matt COOPER 5. Brett MORRIS 6. Mark GASNIER 7. Ben HORNBY (c) 8. Luke BAILEY 9. Aaron GORRELL 10. Justin POORE 11. Ben CREAGH 12. Dean YOUNG 13. Shaun TIMMINS Interchnage: 14. Michael HENDERSON 15. Matt BICKERSTAFF 16. Corey PAYNE 17. Danny WICKS