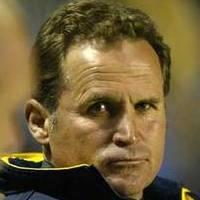 Parramatta chief executive Denis Fitzgerald was to meet star players Tim Smith and Mark Riddell today over reports they turned up to full recovery session for the NRL club intoxicated.
Smith and Riddell were reportedly sent home when they turned up yesterday the worse for wear at the session just hours before coach Brian Smith resigned. Asked today if he could confirm the incident, Fitzgerald told a Sydney radio station that he was told about it and that he was having both those players in this morning to hear what they have to say.
Fitzgerald says that it would be a "very serious breach" by the pair, if correct, but will see what they've got to say before discussing any penalty.
---