Heartbreak for Newtown Jets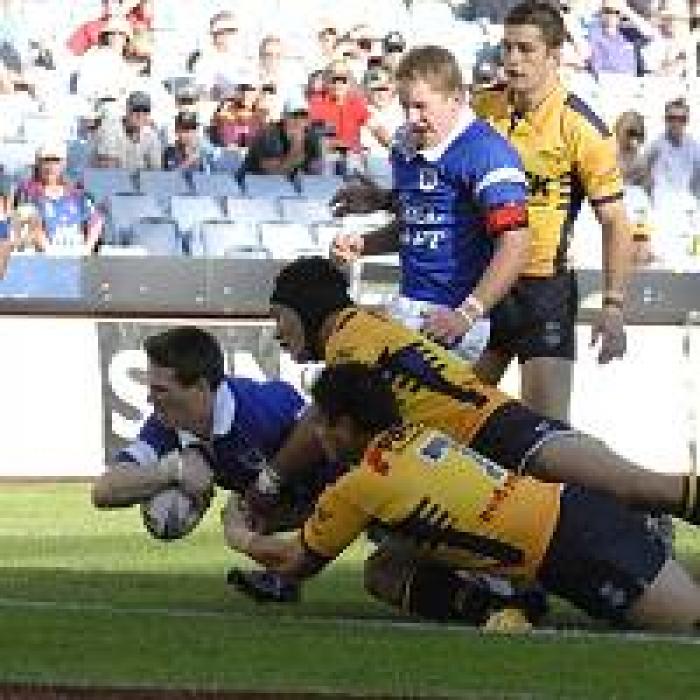 The Newtown Jets have retained their unenviable record of not having won a major NSW Rugby League finals match against Parramatta since 1981, having lost 20-19 to the Eels in extra time in the 2006 VB Premier League Grand Final at Telstra Stadium on Sunday. The Jets led 18-16 at half-time and neither side scored a try in the tense second half. Newtown missed three field goal attempts in Golden Point extra time but the Eels grabbed the premiership with a well-taken field goal eight minutes into extra time, after the teams had been tied up at 19-all at the completion of eighty minutes of play.

To make use of the often-used Rugby League clich?, this was the definitive game of inches. Very little separated the sides and only marginal errors, the choice of options under pressure and a modicum of luck were likely to decide the final outcome. The Jets went desperately close to scoring twice in the last twelve minutes of the second half and had their chances in Golden Point extra time. Parramatta was more methodical over the entirety of the match and made more ground through the rucks in those desperate final minutes.

This was a match where every Newtown player gave his all but forwards Mickey Paea, Charles Tonga, Adam Schubert, Heath L?Estrange and Lopini Paea and backs Josh Lewis, Shaun Kenny-Dowall and Troy Malcolm all deserve special commendation. The enforced absence of fullback Aidan Kirk from the field with a serious knee injury after only five minutes in the first half was a dreadful blow to the Jets victory prospects.

One definite winner yesterday was the rationale for the partnership between the Newtown Jets and the Sydney Roosters. The association really clicked into gear with an important win over Balmain at Henson Park way back on Easter Saturday, and the Jets stayed in second position on the competition table for most of the remainder of the season. Coach Paul Young has done a marvellous job with the team in his first year with the club and has taken the side to be as close to a premiership win as is mathematically possible.

Newtown?s annual Presentation Night will be held at the Jets Sports Club on Monday, October 9th commencing at 7.00pm. There are still some tickets available for friends and supporters so call 1300 36 36 90 from Tuesday morning to reserve a place.

Photo:
Aidan Kirk scores in the VB Premier League Grand Final against Parramatta.
Photo courtesy of Gary Sutherland Photography.