Liam Foran called up in Storm side
to play Parramatta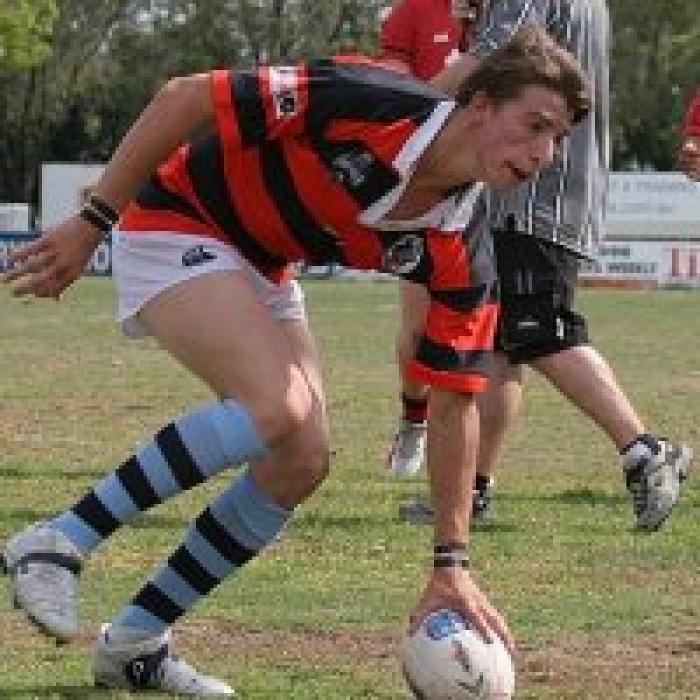 S.G. Ball halfback Liam Foran has been named on the bench for Melbourne in their trial match against the Parramatta Premier League side to be played at Exies Oval in Griffith at 7:00pm on Saturday 18th February.

Under the North Sydney?s feeder club arrangement with the Storm, Liam has trained with Melbourne during the 2006 pre-season and impressed officials south of the boarder enough to get a run on the field.

Liam played all eight SG Ball (under18s) matches for the Bears in 2005. He also played four games in Jersey Flegg (under 20s) at the end of the year and was halfback for the North Shore Marist team that made its Grand Final. Originally an Asquith junior he has represented NSWCCC in the National U18?s Team Championships. He won the Coaches Award for SG Ball in 2005.

Also this weekend it?s NSW Premier League verses QLD Cup as the North
Sydney Premier League side fly up to Tweed Heads to take on QLD Cup side the Seagulls. Known as the Leagues Club Challenge Cup this annual competition will be played out at 6:30pm, QLD time on the 18th of February at Currumbin Tugun JRLFC, Galleon Way, Currumbin Waters.

A fiercely contested competition Norths General Manager Greg Florimo claims ?we?ve booked an extra seat home on the plane for the trophy?.

In other trial matches this weekend the Bears Jersey Flegg will play
Parramatta at Cabramatta Sports Ground on the 18th at 6:00pm while the junior reps will trial against Mt Annan also on Saturday the 18th from 2:00pm at Kirkham Oval, Elderslie (near Camden).

PHOTO: Liam Foran touches down in a preliminary trial match for the 2006 season. Picture by Steve Little.