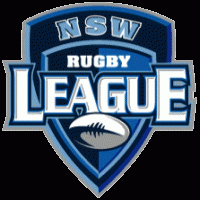 All the results from New South Wales Rugby League competitions this weekend - NSW Cup Round 15 and Bundaberg Red Cup Round 12.

---
NSW CUP ROUND 15 RESULTS
Windsor Wolves
40 (A Beale 3, S Earl 2, D Simmons, A Schubert tries; C Trindall 6 goals) def.
Auckland Vulcans
16 (J Aranga, K Locke, A Mara tries; K Locke, H Matthews goals)
at Windsor Sports Complex
Melbourne Storm
30 (C Stanley 2, D Chisholm, P Vaitauutuu, R Kostjasyn, M Koko tries; C Stanley 2, D Chisholm goals) def. Balmain Ryde-Eastwood Tigers 24 (S Meaney, R Carr, B Lazarus, G Cowan tries; B Lazarus 4 goals).
at Olympic Park
Newtown Jets
18 (A Guerra, B Jones, J Ford, T Arona tries; C Tuatara-Morrison goal) def. Western Suburbs 16 (N Akeripa, K Kara, G Daniela tries; J Sharkie 2 goals)
at Campbelltown Sports Stadium
Canterbury-Bankstown Bulldogs
52 (T Cutler 3, J Reynolds 2, M Paea, H Nanai, S Neumann, D Halatau, R Jack tries; J Reynolds 6 goals) def.
North Sydney Bears
10 (S Corrigan, J Hogan tries; E Paea goals)
at North Sydney Oval
Central Coast Centurions
50 (K Naiqama 3, S Williams 2, A Pewhairangi 2, S McDonnell, B Simpson tries; G Ndaira 7 goals) def. Shellharbour Dragons 22 (M Lett, B Davidson, D Jimenez, T Roach tries; J Vickery 3 goals)
at Ron Costello Oval
Cronulla Sharks 54 (M Parata 3, L Covell 2, N Stapleton 2, I James, L Joudo tries; S Porter 9 goals) def. Wentworthville 12 (L Te Maari, T Rose tries; J Boustani, D Howard goals)
at Henson Park
NSW CUP LADDER after 15 rounds
Balmain Ryde-Eastwood 22, Canterbury-Bankstown 22, Newtown 21, Windsor 20, Western Suburbs 19, Melbourne 16, Wentworthville 15, Auckland 12, Cronulla-Sutherland 11, Central Coast 8, Shellharbour 6, North Sydney 6
---
BUNDABERG RED CUP ROUND 12 RESULTS
The Entrance Tigers
26 def. Cabramatta 20
Campbelltown 30 def. Wentworthville 6
Bankstown
City
Bulls 46 def. Windsor 28
Mounties
32 def. Penrith Brothers 18
BUNDABERG CUP LADDER after 12 rounds
The Entrance 15, Bankstown
City
14, Windsor 14, Penrith Brothers 12,
Mounties
12, Wentworthville 8, Cabramatta 7, Campbelltown 6
Like