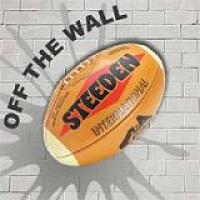 On Friday night, the games leading referee, Tony Archer, will control his 200th first grade fixture - ten years to the day since he made his first grade debut.
This achievement deserves to be acknowledged. And what also needs to be acknowledged is that Archer has come a long way since his first match, played between Wests and Canterbury, at Campbelltown.
I unhesitatingly state that I never thought Archer would make 100 games, let alone control successive State of Origin matches and grand finals. But he has grown in the role, and it is a pity for the game that not enough have grown with him. He is not the pedantic, talkative whistleblower he once was - something reflected by the fact that in the recent players poll he was easily rated the number one referee.
I would rate Archer behind Bill Harrigan and Tim Mander as the best referees in the last decade - but he has made up a lot of ground. He is now not far behind them.
Archer
---