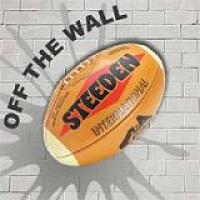 It has taken the best part of two weeks, but at last some good has come out of the Rabbitohs coaching saga - the appointment of John Lang as the club's coach for 2010 and 2011.
John Lang has a significantly better coaching record than many of his contemporaries. Unlike Brian Smith, for example, he has at least won a first grade premiership.
But, with the support of the club's owner, he should restore some discipline to the club off the field as well as on it. And that may well be his greatest contribution.
I first met him in 1970 when he was selected in the QRL intensive training squad which was housed under the old Lang Park grandstand for 10 weeks as part of Ron McAuliffe's campaign to end the Blues absolute dominance of interstate matches in the pre-origin era. Another squad member was his new coaching neighbour, Wayne Bennett.
He went on to represent Queensland with distinction for seven or eight seasons, and played three tests and five world cup matches for Australia - at a time when Queensland struggled to gain more than a couple of place s in the test team.
He was a hooker - when scrums were real, and the hooker was probably rated only behind the half and five-eighth in terms of importance to the team. And he was a very good one at that.
After playing in three winning premiership teams for the Easts Tigers in Brisbane, he went on to coach the club to two premiership victories. He was soon spotted by Sydney clubs for his coaching skills and took over the custodian role at the Cronulla Sharks in 1994. The club made the finals in seven of the eight seasons he was coach...including the Super League grand final in 1997 and the minor premiership in the new NRL competition in 1999.
After failing to secure a premiership at the Sharks (no one has done so before or since) he was shown the door in 2001 .
But the Sharks may have done him a favour, as he was soon appointed coach of the wooden spooners, the Penrith Panthers. Within two years he took the club to an NRL premiership.
With that record, the board of the Rabbitohs could hardly have chosen a better custodian to try and turn the club's fortunes around, both on and off the field.
He has been football manager at the club for the last year or so. As a consequence he will know more than a little about the clubs issues, and challenges.
Sadly, the saga of the dismissal of Jason Taylor seems far from over. His manager is now taking about taking the club to court for wrongful dismissal.
But at least the Rabbitohs have a very experienced coach - who is also a high quality person.
Hopefully that "mix" will turn around the fortunes of a club which has had a troubled past but deserves a future in the game.
---