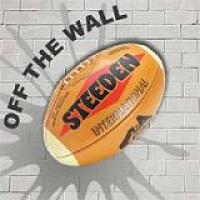 State of Origin rugby league remains one of the game's greatest assets, so why is the ARL once again talking about tampering with it?
The CEO of the ARL has been in New Zealand. He is reported today as "not ruling out" a future Origin game being played at Eden Park in Auckland. He clearly indicated the "financial package" would be the key factor.
It is bad enough playing State of Origin games in a non-origin state (i.e. Melbourne) but the idea of playing it in New Zealand must be right off the agenda.
The success of Origin must never be taken for granted. It is a major revenue earner for the game - but it also attracts the interest of members of the community in New South Wales and Queensland who don't follow the game on a weekly basis.
When Origin is played in Melbourne - again as part of a "financial package" - the level of Victorian interest is just about nonexistent...and there is no doubt it even harms interests in the Origin states as well.
I have no problem with the ARL seeking to strengthen the game in New Zealand, but why use a match with the most minimal New Zealand involvement to do so? Kiwi players are ineligible for Origin selection - and the involvement is confined to the Warriors Australian players, notably Steve Price, who gains Origin selection. And Price is retiring from the game at the end of the current season.
The independent commission - if and when it is introduced - needs to make sure State of Origin remains the success story it has been for close to three decades.
And that means its popularity in New South Wales and Queensland needs to be not only guarded but strengthened.
Some readers will recall that one Origin game was played in California in 1987 - as part of the proposal to take rugby league to the yanks. The game was a PR flop and the proposal has actually gone backwards since!
When the available public tickets for the only Brisbane origin game this year went on sale recently they were sold out within an hour. Getting a full house in Sydney is a little more challenging because the ground capacity is 30,000 greater - but this year Sydney will undoubtedly get a 70,000 plus crowd for the first game at the very least.
If the ARL wants to promote rugby league in New Zealand it can find far more productive and effective ways to do so...like helping to build the game at the grass roots level, and improving the domestic first grade competition.
A State of Origin game in Auckland would be a boost for the local tourism and travel industries. But every game taken away from Sydney or Brisbane harms local business...and that includes sponsors of the 15 Australian NRL clubs.
Origin is a great product. The ARL, as its current custodian, has a duty to keep it that way!
Like