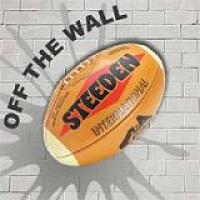 The ratings for Origin Two are out and they indeed contain some very worrying news for the game's administrators, and for Channel Nine.

My friend Glenn Dyer - who also happens to be a keen rugby league fan - has summarised for me the ratings figures, the release of which was delayed by a technical malfunction in the agency conducting them.

And the ratings re-enforce my view expressed a couple of hours ago that a lop-sided Origin game, and the Queensland Maroons dominance present some real problems for the NRL/ARL.

The Brisbane viewing audience was a record - and that is not surprising. Up by 25,000 to a staggering 849,000 - probably one of the highest ratings programmes ever in the Brisbane market.

But the Sydney audience was down by a worrying 19 per cent...from Origin One's record of 1,179,000 to 946,000.

Given that Sydney's population is something like three times that of Brisbane - if not more - the different is truly stark.

The other worry is the Melbourne ratings.....which, given the coverage the Storm's Greg Inglis received in the run up to last night, is a real worry!

The Melbourne audience was down by 17 per cent to 271,000....the lowest since 2006!

Sydney viewers certainly know their football. The Sydney audience peaked at 1,007,000 in the first fifteen minutes after kickoff...it was - like the Blues - all downhill after that!

My worry - and it is a view Glenn Dyer as a seasoned media analyst shares - is that Origin Three might not just be an attendance disaster, but a serious setback when it comes to audience numbers as well.

Not good news - and a bad time for it!
---