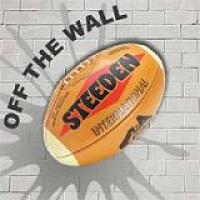 I have been asked by a couple of league supporters whether there is anything rugby league can learn from what has been a very average summer of cricket.

The short answer, when it comes to anything positive, is not much! But when it comes to the negatives a couple of areas are worth looking at.

One of them is especially relevant with the looming negotiations on the post-2012 television rights for our game.

If ever anyone doubted that a sport being beholden to just one free to air broadcaster must be avoided at all cost then this summer surely dispelled that doubt!

Using the time zone differences in the Eastern States created by daylight saving, Nine basically decided when it would show games live, or on delay for at least a substantial portion. Queensland was the victim of that, again. That even applied to the one day matches against England - which were ratings winners for the Nine network.

Flaws in the anti siphoning laws, and the fact cricket has only one free to air broadcaster, have long been exploited - just as the tennis broadcaster, Seven, has done.

Rugby league must surely insist that the anti siphoning laws give it the right to choose when games are played - something the current agreement does not guarantee.

And it must ensure that the free to air rights are shared between at least two channels, if at all possible.

I am an unashamed Fox Sports supporter, and viewer, but I recognise that the majority of league fans remain dependent on free to air coverage for their footy.

That means the challenge from the AFL, and even from an expanded rugby union competition, must be met by one free to air game on Saturday night.

But back to the lessons from cricket's very average summer.

One of the good outcomes of the summer for the ACB was the 20-20 Big Bash...which, unfortunately for most fans, was only shown of pay television. But it rated well, and it was good entertainment , if not sport.

Next season, the interstate competition is to be dumped - in favour of a cities based "franchise" structure. Will that work as well - I doubt it!

Why you would jump something that attracted a new group of spectators, and viewers, for a city franchise system that has hardly worked elsewhere is surprising.

Rugby league needs to avoid the temptation to "experiment for the sake of experimenting".

The game needs to identify its core products, its greatest strengths, and protect them.

Our games greatest assets are the NRL premiership, and the State of Origin.

We need to strengthen both. We don't need massive changes to the rules - the way the game is played is its greatest strength. It needs to be protected.

And it needs to ensure that the club based system - not a competition dominated by franchises owned by individuals with money to burn - remains at the heart of the game.

We have the balance about right now.....even after the Knights are "privatised".

Cricket is trying to make money from a franchise system for the 20-20 Big Bash and shorter forms of the game. It risks losing its fan base.

Rugby league is trying to strengthen club membership - and that is to be commended. It needs to be developed even further, with more concessions given by clubs, and the NRL, to encourage junior players to attend premiership matches.

The final lesson we can learn from cricket's problems is the way the game is managed.

The ACB is a bumbling body at best. It is run by a 14 person executive, basically drawn from the state association executives. This summer has proven that it is way behind the eight ball when it comes to modern and competent management.

That is why we need an independent commission in place before the 2011 season starts.

The game faces many challenges that will be critical in deciding its future. Those challenges must be managed, at the top level, by a transparent, and competent commission - and not by the current fractured arrangements.
---