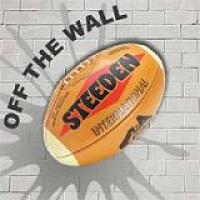 Is it too much to ask the NRL to engage in a serious consultation process with the game's key stakeholder - the fans - before signing up to the next television rights agreements for free to air and pay television channels?

I know that readers are unhappy with Monday night football; others are unhappy with the two game structure on Friday nights; others want a free to air game on Saturday night.

And as it consults fans, the NRL needs to begin a transparent process that informs all the games stakeholders exactly what is involved in balancing free to air rights against pay rights, and deciding which days and nights are the best drawcard and so on.

Readers will have worked out that I spend a lot of time looking at the rights issue - because it is absolutely essential to the games future growth and prosperity.

I am not wedded to Monday night football at all. I can see the downside - it is only on pay television, parents are reluctant to allow young fans to stay up until 9-9.30 when they have school the next day, and it clearly is a problem when a team has to play on Monday night, and then the following Friday night.

But the viewing numbers it pulls simply cannot be ignored. On the first Monday night, the pay numbers were the highest ever for any pay television broadcast.

But what must be taken into account is that the majority of league fans don't have pay television. So not only does the majority miss out on Monday night coverage, the majority misses out on Saturday night as well.

Another issue the NRL should canvas with fans is a return to Saturday afternoon football. The AFL won't be giving up its Saturday afternoon time slot - shouldn't rugby league look at a return to where the game began...Saturday afternoon rugby league?

The fans should also be asked whether they are happy with two games on Friday night - the ratings of the second game on replay are generally poor, and it does not finish until around 11.30.

As part of the consultation process the NRL needs to tell fans exactly what is the current agreement - what its gets from Nine, and what it gets from Fox Sports.

And it needs to explain the ratings, and their role in the negotiation process.

When we get (finally) an Independent Commission it should get off to the right start by insisting on transparency in the way the game is managed - and television rights are absolutely critical to the way it is run, and its future growth.

David Gallop should set the scene now by embarking on a genuine consultation process with the games loyal fan base on this vital issue.
---