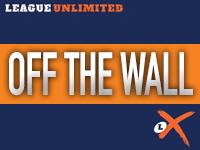 There are some things in rugby league that change (like NRL HQ now having 140 staff compared to the 60 under the former Gallop regime), but some things just remain the same.
And one of them is the way Channel Nine treats its loyal, and in some cases, long suffering viewing audience!
The perception that viewers in Brisbane for example all want to see the Broncos week in week out is nonsense.
And it is especially nonsense when the Broncos are performing somewhere between disappointingly and appallingly!
Tonight the game of the round surely is the Sea Eagles v Rabbitohs match. By any measure, both are serious premiership contenders.
But, as usual, Nine in Queensland is showing the Broncos v Eels match live - a contest between a team with barely the roughest chance of even making eighth place and one well in contention for the wooden spoon. Like