QLD Cup Preview - Rd 16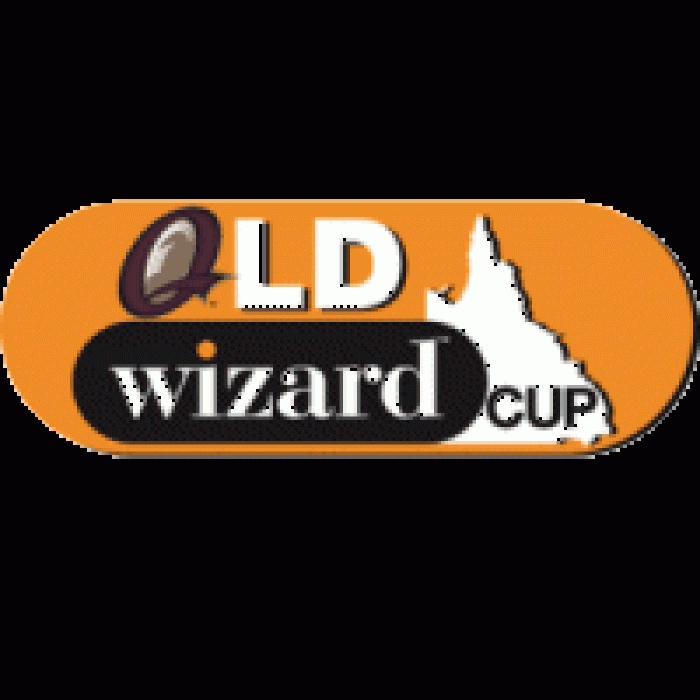 Preview notes and teams for Round 16 of the Queensland Wizard Cup.
TOOWOOMBA v EASTS Clive Berghofer Stadium, Saturday July 8, 2.00pm *Live on ABC TV Referee: Michael Wise
THE STORY: With 11 wins in its last 12 games, Toowoomba is now only second on the ladder to the Young Guns on for-and-against. Easts has been the surprise packet of the Cup in recent weeks and the Tigers will go in search of their fourth straight win.
THE STAT: A converted try was all that separated the two teams when they met back in Round Six and that was with Brett Seymour running the show for the Clydesdales in a 30-24 win.
THE STAR: Toowoomba centre Charlie Fetoai is something special. Although he has had limited opportunities this year, the departure of Leon Bott paves the way for him to get more game time. Fetoai is being chased hard by rugby union and is yet to decide on a home for 2007.
CHANGES: TOOWOOMBA ? In: Jason Moon, Joel Moon, Nick Kenny, Ben Vaeau, Michael Green. Out: Brynjar Ragnarsson, Simona Vavega, Jamie Simpson, Josh Phelps, Todd Parnell. EASTS ? In: Mark McKenzie, David Georgiou, Matt Lockyer, Luke Branighan, Marcus Jensen. Out: Brett McPherson, Mike Hobbs, Donald Malone, Damian Petrie, Damien Durnford.
CHARGES: EASTS ? Mark Cantoni (Grade 1 Careless High Tackle, Early Plea, 0wks + 56pts)
Toowoomba Clydesdales Players: 1. Nick PARFITT 2. Gideon MZEMBE 3. Charlie FETOAI 4. Jason MOON 5. Denan KEMP 6. Joel MOON 7. Ben GREEN 13. Derricke WATKINS 12. Fraser ANDERSON 11. Chris MUCKERT 10. Ben VAEAU 9. John TE REO 8. Nick KENNY
Interchange: 14. Lynden MURPHY 15. Luke BROSNAN 16. Lachlan MORGAN 17. Michael GREEN
Coach: Mark GEE
Easts Tigers Players: 1. Kevin STEPHENSEN 2. John TAMANIKA 3. Shane NEUMANN 4. Mark McKENZIE 5. David TYRRELL 6. Luke BRANIGHAN 7. David GEORGIOU 13. Matt LOCKYER (c) 12. Steele RETCHLESS 11. Mark CANTONI 10. Trevor EXTON 9. Jamie TOMLINSON 8. Scott SIPPLE
Interchange: 14. Cameron DURNFORD 15. Marty ALLEN 16. Steve GOODHEW 17. Marcus JENSEN
Coach: Michael BOOTH
NORTH QLD v IPSWICH Rugby Park, Ayr, Saturday July 8, 4.00pm. Referee: Gavin Morris
THE STORY: League leader North Queensland is back from two weekends off and has undergone significant changes since its last-up 44-6 win against Tweed Heads. The Guns have not named most of their Queensland Residents representatives, but the inclusion of Brenton Bowen, Steve Southern and Brett Firman should excite the Ayr community.
THE STAT: 42-4. That was the embarrassing halftime score the last time these sides met. The Ipswich players and coach Trevor Gillmeister, a noted defensive specialist, won?t need any reminders.
THE STAR: Dean Payne has only played five games for the Young Guns this year after being an integral part of the 2005 premiership side. He wouldn?t like that he has scored just one try this year to brother Aaron?s four.
CHANGES: NORTH QLD ? In: Dean Payne, Brenton Bowen, Brett Firman, Steve Southern, Ben Lowe, Kam Wilkinson, Dean Limpus. Out: Jason Barsley, Ray Cashmere, Mark Dalle Cort, Leigh Coghill, Scott Bolton, Scott Smith, Greg Byrnes. IPSWIH ? In: Ricky Bird, Matt McPhee, Danny Coburn. Out: Luke Walker, Bevan Heuir, Mananui Te Heu Heu.
CHARGES: None
North Qld Young Guns Players: 1. Mark HENRY 2. Neil SWEENEY 3. Jamie FRIZZO 4. Dean PAYNE 5. Brenton BOWEN 6. Brett FIRMAN 7. Brent McCONNELL 13. Clint AMOS 12. Steve SOUTHERN 11. Daniel STRICKLAND (c) 10. Ben LOWE 9. Kam WILKINSON 8. Robert TANIELU
Interchange: 14. Brady PAYNE 15. Jim ANDERSEN 16. Sam FAUST 17. Dean LIMPUS
Coach: Mick CRAWLEY Ipswich Jets Players: 1. Brendon MARSHALL 2. Ben McFADGEAN 3. Rickie DODD 4. Chris SCANLAN 5. Alan PETERSEN 6. Travis BAKER 7. Ricky BIRD 13. Danny COBURN (c) 12. Joel REITHMULLER 11. Daniel FULLARTON 10. Isaak AH MAU 9. Geoff HOLCOMBE 8. Cameron MULCAHY
Interchange: 14. Matthew McPHEE 15. Mat CAMERON 16. Tyson LOFIPO 17. Aaron WERTH
Coach: Trevor GILLMEISTER
SOUTHS LOGAN v CENTRAL Hinricks Oval, Blackwater, Saturday July 8, 7.00pm. Referee: Justin Eastwood
THE STORY: Continuing on from last year, Souths Logan has again shown initiative to take its game against the Comets to the Central Highlands town of Blackwater. The Magpies sorely need a win to catch up to the top five, while Central can join the Pies on 11 points with a victory.
THE STAT: Last year the Central Comets won just one game in a tough campaign. The venue was Blackwater, the opposition was Souths Logan and the final score was 40-30 in the Comets? favour.
THE STAR: Matt Rua could be a late inclusion for Central after missing last week?s 38-22 loss to Toowoomba due to a hand injury. News suggests Odell Manuel (knee) will not play again this season for Central, but will return in 2007. Meanwhile Souths Logan has benefited from the return of linchpin Brandon Costin, with two-try hero Chris Sandow excluded after his stunning debut against Ipswich two weeks ago.
CHANGES: SOUTHS LOGAN ? In: Brandon Costin, Angus Martin. Out: Chris Sandow, Tim Cannard. CENTRAL ? In: Dallas Williams. Out: Anthony Toby.
CHARGES: CENTRAL ? Peter Penaia (Grade 1 Reckless High Tackle, Not Guilty)
Souths Logan Magpies Players: 1. Quentin LAULU-TOGAGAE 2. Tyrone COPPEDGE 3. Mase LAULU-TOGAGAE 4. Damian WILLIS 5. Michael ANSCHAU 6. Brandon COSTIN 7. Phil DENNIS 13. Jason MITCHELL 12. Tanu WULF 11. Jerry AHERN 10. Josh GRIFFITH 9. Cameron JOYCE 8. Angus MARTIN
Interchange: 14. Stanley FAU 15. Chris McGURK 16. Derek FLETCHER 17. Adam SHEPPARD
Coach: Mark GLIDDON Central Comets Players: 1. Jimmy McCONACHY 2. Dallas WILLIAMS 3. Shannon STITT 4. Misi TUALAPAPA 5. McConkie TAUASA 6. Scott PORTER 7. Cheyenne MOTU 13. Herewini RANGI 12. Wayne BARNETT 11. Tyron HAYNES 10. Peter PENAIA 9. Jade WOGAND 8. Aaron SWEENEY
Interchange: 14. Kristian MENE 15. Mark SINIULA 16. Andrew DALE 17. Michael ESDALE
Coach: Matt PARISH
WYNNUM MANLY v BURLEIGH BMD Kougari Oval, Sunday July 9, 3.00pm Referee: Justin Davis
THE STORY: Plenty of tippers could be ruing their selection if they discard cellar dweller Wynnum Manly in this encounter. Certainly this shapes as a danger game for finals aspirant Burleigh, with the Seagulls holding the home ground advantage and losing just 34-30 to Easts last week.
THE STAT: Four days. That?s all there will be between centres Simon Phillips and Jordan Atkins lining up as teammates for Queensland Residents and then squaring off against one another for their respective clubs.
THE STAR: Plenty of people will tell you that Atkins was fortunate to make the Country and Residents teams ahead of clubmate Chris Barnes. A Kyogle Turkeys junior, Barnes has enjoyed a bumper year and has taken advantage of his relatively low profile. He is expected to shrug off a minor knee injury sustained last week. Fellow Burleigh players Ali Brown and Trent Purdon are battling hamstring injuries.
CHANGES: WYNNUM MANLY ? In: Simon Phillips, Josh Rovelli. Out: Luke Smith, Matt Ross. BURLEIGH ? In: Jordan Atkins, Adam Hayden, Shane O?Flanagan. Out: Clay Harris, Travis Simpson, Wayne Phillis.
CHARGES: None
Wynnum Manly Seagulls Players: 1. Bill WYATT 2. Rodney BARBA 3. Simon PHILLIPS 4. Steve IRWIN 5. Tangi ROPATI 6. Jim AHMAT 7. Daniel EVANS 13. Luke DALZIEL DON 12. Darren BAIN 11. John BRUCE 10. Sam CRABB 9. Albert TALIPEAU 8. Fili SOFA
Interchange: 14. Josh ROVELLI 15. Gary WINTER 16. Zac CHISHOLM 17. Kerry SMITH
Coach: Neil WHARTON Burleigh Bears Players: 1. Reggie CRESSBROOK 2. Trent PURDON 3. Chris BARNES 4. Jordan ATKINS 5. Aseri LAING 6. Adam HAYDEN 7. Ryan GUNDRY 13. Robert APANUI 12. Adam HUTCHISON 11. Martin GRIESE 10. Shane O'FLANAGAN 9. Matthew DOEG 8. Ali BROWN
Interchange: 14. James GRIFFITHS 15. Josh BLATCH 16. Jamie RUSSO 17. Marty MITCHELL
Coach: Jimmy LENIHAN
REDCLIFFE v NORTHS Dolphin Oval, Sunday July 9, 3.00pm Referee: Brett Suttor
THE STORY: A big crowd and a tense atmosphere is expected for what should be the best game of rugby league in Brisbane this weekend. There are nice parallels with Brisbane playing Melbourne Friday?s NRL match, as Redcliffe now affiliated with the Broncos and Norths an ally of the Storm. Top quality players and a healthy rivalry adds to the occasion.
THE STAT: 64 points. Norths conceded the second-highest number of points this year in Round Six, beaten 64-26 by the Dolphins. The Devils are a lot better side than that indicates and have benefited by the addition of Jeff Lima and Matthew Bartlett and the return of Ryan Shortland.
THE STAR: Nick Emmett has not been named by Redcliffe, but is confident he will overcome a hamstring injury in time to play. Last week?s NRL debutant said he is readjusting his goals after the shock call-up.
CHANGES: REDCLIFFE ? In: Ryan Cullen, Michael Roberts. Out: Pat McGill, Chris Jelich. NORTHS ? In: Jackson Nicolau, Scott Anderson. Out: Billy Slater, Brendan Afitu.
CHARGES: REDCLIFFE ? Chris Fox (Grade 1 Contrary Conduct, Early Plea, 0wks + 93pts). NORTHS ? Steve Franciscus (Grade 1 Dangerous Throw, Early Plea, 0wks + 93 pts).
Redcliffe Dolphins Players: 1. Ryan CULLEN 2. Tim YEE 3. Greg BOURKE 4. Kaine MANIHERA 5. Alwyn SIMPSON 6. Rory BROMLEY 7. Chris FOX 13. Gerard PARLE 12. Danny BURKE 11. Grant FLUGGE 10. Dominic FALLINI 9. Michael ROBERTS 8. Damian JENTZ
Interchange: 14. Nick WALKER 15. Richie RUSSELL 16. Danny GREEN 17. Shannon FISH
Coach: Anthony GRIFFIN
Norths Devils Players: 1. Smith SAMAU 2. Aaron MORGAN 3. Steve FRANCISCUS 4. Ryan SHORTLAND 5. Chad LEACH 6. Jackson NICOLAU 7. Isaac KAUFMANN 13. Trent HENRICK 12. Matthew BARTLETT 11. Aaron BULOW 10. Jeff LIMA 9. James AUBUSSON 8. Scott ANDERSON
Interchange: 14. Brenton STONIER 15. Sam TAGATAESE 16. Troy HANSEN 17. Will SCANLON
Coach: Wayne TRELEAVEN
TWEED HEADS ? Bye
CHARGES: Matt King (Grade 2 Dangerous Throw, Yet to Enter Plea, 244pts for Early Plea, 325pts if Guilty)