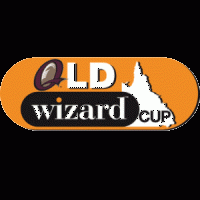 THREE grades of sudden death. Only two possible outcomes - elimination or adulation. Find out the low-down on Saturday's big day of preliminary finals at Dolphin Oval.
REDCLIFFE v EASTS Wizard Cup Preliminary Final (Winner to GF, Loser out) Dolphin Oval, Saturday September 9, 2.00pm *Live on ABC TV Referee: Justin Eastwood
THE STORY: Redcliffe interchange forward Danny Green has won his fight against a dangerous throw charge which would have ruled him out of this do-or-die clash. Redcliffe is coming off a 56-22 hammering by Toowoomba last week, while Easts has effectively won three sudden death games in a row. Neither team has altered its line-up, although Redcliffe has Gerard Parle on standby as 18th man. An impressive crowd is expected for a battle between the two most successful Brisbane clubs of the past decade.
THE STAT: In season 2000 Redcliffe came back from a 36-point defeat by Toowoomba in the major semi final to then beat Easts 40-6 in a preliminary final at Dolphin Oval. The Dolphins then went on to win the grand final against the Clydesdales.
THE STAR: Will this be the last game for Adam Starr or Steele Retchless? Although both will play prop, the two veterans are separated by 18cm and 21kg, both in favour of Starr.
CHANGES: REDCLIFFE ? In: Gerard Parle Out: n/a. EASTS ? No announced changes.
CHARGES: Danny Green (Grade 2 Dangerous Throw, Not Guilty)
Redcliffe Dolphins Players: 1. Ryan CULLEN 2. Chris GIUMELLI 3. Greg BOURKE 4. Nick EMMETT 5. Rory BROMLEY 6. Chris FOX 7. Marty TURNER 13. Mark SHIPWAY 12. Danny BURKE 11. Grant FLUGGE 10. Adam STARR 9. Michael ROBERTS 8. Troy LINDSAY Interchange: 14. Nick WALKER 15. Shannon FISH 16. Danny GREEN 17. Pat GARDNER / Gerard PARLE Coach: Anthony GRIFFIN
Easts Tigers Players: 1. Kevin STEPHENSEN 2. John TAMANIKA 3. Shane NEUMANN 4. Mark McKENZIE 5. David TYRRELL 6. Matt LOCKYER 7. Luke BRANIGHAN 13. Scott SIPPLE 12. Marty ALLEN 11. Mark CANTONI 10. Cameron DURNFORD 9. Jamie TOMLINSON 8. Steele RETCHLESS Interchange: 14. Trevor EXTON 15. Damian PETRIE 16. Steve GOODHEW 17. Scott YOUNG Coach: Michael BOOTH
TWEED HEADS v SOUTHS LOGAN FOGS Cup Preliminary Final (Winner to GF, Loser out) Dolphin Oval, Saturday September 9, 12.05 pm Referee: Shane Spicer
THE STORY: SPOTLESS Club Champions in their first year of eligibility, the Tweed Heads Seagulls will pin their premiership hopes on their sole surviving side - Troy McCarthy's FOGS Cup boys.
Squeezing out Redcliffe by just six points for the Club Championship, the Seagulls have had to endure watching their QLD Wizard Cup and Colts Challenge teams fall by the wayside. Week One of the State League saw the Seagulls eliminated 12-4 by Easts, while the Colts narrowly missed the finals on a countback.
Last week their FOGS Cup side - dominant for so much of the season - was beaten 14-12 by local rival Burleigh. Thankfully for the Seagulls, the team's remarkable record in fixtures of losing just two matches means they have a second chance.
After finishing the year in Wizard Cup, Paul Rolls has been named to captain Tweed, while the talented trio of Ryan O'Connell, Josh Peacock and Chris Enahoro are also included.
Souths Logan will be spearheaded by iconic halfback Ron Troutman, goal-kicking ace Justin Hoggart and USA Tomahawks prop Ashley Lanfranchi. The Magpies have become somewhat of a popular underdog, having not won a premiership at any senior level in over two decades. They have won two sudden-death games in a row.
Tweed Heads Players: 1. Justin WALKER 2. Brett WOOLLEY 3. Ryan O'CONNELL 4. Nathan SMALL 5. Justin CARTER 6. Paul ROLLS (c) 7. Andrew CROSS 13. Jay HAMPSON 12. Reece VINCENT 11. Scott GRAY 10. Josh PEACOCK 9. Joe CUDMORE 8. Matthew BRIGGS Interchange: 14. Andre AMATO 15. James BROWN 16. Curtis FINN 17. Chris ENAHORO Coach: Troy McCARTHY
Sths Logan Magpies Players: 1. John NASH 2. John ANDREWS 3. Christian THOMPSON 4. Justin HOGGART 5. Matt TEMPLEMAN 6. Mehau PHILLIP 7. Ron TROUTMAN 13. Josh ESSEX 12. Dinny KYLE 11. Jerry AHERN 10. Ashley LANFRANCHI 9. Shaun NIPPERESS 8. Adrian MALONEY Interchange: 14. Paul STANLEY 15. Josh HENAWAY 16. Adam SHEPPARD 17. Mick MILLS Coach: Mark BEAUMONT
REDCLIFFE v WYNNUM MANLY FOGS Colts Challenge (Winner to GF, Loser out) Dolphin Oval, Saturday September 9, 10.30am Referee: Brenden Wood
THE STORY: WYNNUM Manly is two wins away from its first Colts premiership, a tribute to the club?s marked emphasis on junior development programs in recent times.
The Seagulls boast impressive form in the past two weeks, taking out Aspley 62-8 and Easts 26-18. On both occasions the opposition was favoured.
Should the Baysiders break through for their first grand final since 1988 (lost 24-4 to Redcliffe), it will provide much joy for next year?s head coach Shane McNally, currently in charge of junior development.
In comparison, Redcliffe will be looking to regain its former standing after two years? absence from the grand final and a 50-16 pasting by Norths in the major semi last week.
Redcliffe and Norths have a virtual stranglehold over the Colts grade, with no other club winning a premiership back to 1996 when the South Queensland Crushers were victorious.
Redcliffe Dolphins Players: 1. Phil DAISY 2. Andrew RICKERTT 3. Matt GILLETT 4. Michael WILSON 5. Jordon BROWN 6. Tim YEE 7. Asher ELEMANI 13. Logan SULLIVAN 12. Foisa PENI 11. Matt HANDCOCK 10. Sam SCHULL 9. Tim BENSON 8. David HALA Interchange: 14. Adam MARR 15. Greg MALENSTEIN 16. Jon BROAD 17. Angus CAMERON Coach: Matt WOOD Wynnum Manly Seagulls Players: 1. Brendon O'NEILL 2. Luke MENHINNITT 3. Aaron BROWN 4. Ryan BROWN 5. Chris McQUEEN 6. Ben CRONIN 7. Matt SMITH 13. Warren JENSEN 12. Adam MANSY 11. Jack REIS 10. Nathan BECKETT 9. Pat NOONAN 8. Josef McLEAN Interchange: 14. Trent CLARK 15. Bruce KOLIO 16. Shaun COTTER 17. Michael CHAPLAIN Coach: Jon BUCHANAN

Source: qrl.com.au
---