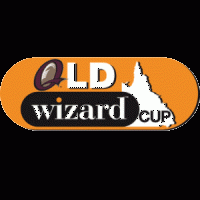 Match reports from Round 22 - the final regular season round in the QLD Wizard Cup.

Included are full details of the minor premiership fight between Toowoomba and North QLD and the tense final 24 hours, when clubs Tweed Heads, Easts and Burleigh put their seasons on the line.

TWEED HEADS 26 d WYNNUM MANLY 20
BURLEIGH 42 d IPSWICH 22
IT WAS drama on the high seas on the final day of the 2006 Wizard Cup regular season, as Coastal teams Tweed Heads and Burleigh were forced to ride out the ebb and flow of a captivating afternoon?s football.

With Tweed needing to win to make the finals, the Seagulls trailed Wynnum Manly all the way until the 74th minute of their match at the Piggabeen Complex.

Eager to pounce and steal their local rival?s position, sixth-placed Burleigh stood feverishly by the phones after accounting for Ipswich 42-22.

The Bears were never headed by the Jets and as progress scores filtered between Piggabeen and QLD Group Stadium, fans of the perennial heavyweights grew in hope and stature.

After 25 minutes Burleigh led Ipswich 12-0. At the same stage Tweed was in the doldrums at 0-10 against Wynnum.

Halftime was little different. Burleigh led 18-6 and Tweed fell further behind at 20-6. Updates from south of the border began to arrive in gruff and grim tones.

Two particular tries appeared to set the fate of the two clubs in stone.

Moments before halftime at the Piggabeen Complex, Wynnum winger Rodney Barba snuck his way across for his side?s fourth try of the opening stanza. It suggested Tweed was as mentally drained as coach Steve Murphy feared after a fortnight where they were handed a 40-10 hiding by Redcliffe and a last-minute 24-20 defeat by Burleigh.

Not long after, Burleigh centre Jordan Atkins crossed for a beauty of a try at Ipswich, repelling a brief fightback by the Jets and giving the Bears a 24-12 lead.

Against all odds it appeared Burleigh had somehow secured its ninth finals appearance of the last decade, rising from the dead after a disastrous start to the year.

What was also apparent however, was that with more stoppages in the Tweed Heads match, the Bears would finish their game earlier.

And finish they did in style, piling on three more converted tries against this year?s wooden spooners to blow the final margin out.

Bears players and officials had just enough time to get to the sheds, when news of a sudden momentum shift at the Piggabeen filtered through.

Tweed had just scored two quick tries, one to Matt Pow and one to James Wood. Both had been set up by Dean Allen, the former Burleigh skipper.

The score was now 20-16 in Wynnum?s favour and Burleigh supporters had one foot in the finals door and another foot wearing flip-flops for Mad Monday.

Then came the decisive moment six minutes from fulltime, that split second upon which two tribes? fortunes hinged.


Tweed put in a testing chip-kick over the top and Wynnum Manly fullback Tangi Ropati fumbled. Fittingly, the Seagull to swoop was captain Andrew Moroney, this very week reinstated to the starting line-up after a year beset by injury.

Back at Ipswich phones were ringing hot and the word spread like wildfire.

?20-all, 20-all.?

A draw was all Tweed needed to cling onto fifth, but before there was even time to compute, goal-kicker Brad Davis added the extras and it was now 22-20 in favour of the Butcher Stripes.

Tension was at an all-time high and Burleigh?s men found themselves where they have spent much of the season - sitting back and relying on others to fall over.

That never happened however. Barely two minutes later will-o-the-wisp Wood was in for another try and Tweed had an unassailable 26-20 lead with the last sands draining from the hourglass.

It was as if Murphy?s Men had hit the jackpot at Seagulls Leagues Club. The win not only guaranteed a finals spot, it brought the Spotless Club Championship to Tweed Heads for the first time and also gave the Seagulls the right to host next Saturday?s elimination final against Easts.

While the cherries had come into alignment for Tweed, it was all lemons for Burleigh, the sudden twists in fortune leaving a sour taste after a spirited and defiant past month.

The evening beforehand Bears mentor Jimmy Lenihan had sat through another nail-biting game when Easts and Central faced off. Lenihan badly needed the Tigers to lose, but they did not, recovering from a nil-all halftime score to win 12-6.

Had Easts crumbled in the face of Centrals? strongarm tactics, Burleigh could have swept past them with the win on Sunday, regardless of Tweed?s result.

As it eventuated, the edge-of-seat nature of the final round befitted a Wizard Cup season which was arguably the most unpredictable on record.

While the top three clubs were clear leaders throughout the year, there was hardly a struck match between the rest.

As a result the 22 points to make the finals was the lowest on record (for a season of 18 or more games) and the number of draws, 7, is the second-highest in competition history.

Ipswich had more wins and scored more points than any other wooden spoon side, while the difference between fifth and last spot was a record low 14 competitions points.

TWEED HEADS 26 (James Wood 2, Matt Pow, Andrew Moroney, Josh Peacock tries; Brad Davis 3 goals) d WYNNUM MANLY 20 (Rodney Barba, Luke Dalziel-Don, Bill Wyatt, Chris Currie tries; Rodney Barba, Daniel Evans goals) at the Piggabeen Complex.

BURLEIGH 42 (Jordan Atkins 2, Trent Purdon, Trent Leis, Clay Harris, Robert Apanui, Luke Mercer tries; Reggie Cressbrook 7 goals) d IPSWICH 22 (Tyson Lofipo, Ricky Dodd, Chris Scanlan, Josh Costello tries; Aaron Werth 3 goals) at QLD Group Stadium.

QLD WIZARD CUP
Elimination Final: Tweed Heads v Easts, Piggabeen Complex, Saturday August 26, 2pm * Live on ABC TV
Qualifying Final: North QLD v Redcliffe, Townsville Sports Reserve, Sunday August 27, 3:30pm.
FOGS CUP
Elimination Final: Wynnum Manly v Souths Logan, BMD Kougari Oval, Sunday August 27, 3pm.
Qualifying Final: Easts v Burleigh, Piggabeen Complex, Saturday August 26, 12pm.
FOGS COLTS CHALLENGE
Elimination Final: Aspley v Wynnum Manly, BMD Kougari Oval, Sunday August 27, 1.15pm.
Qualifying Final: Redcliffe v Easts, Piggabeen Complex, Saturday August 26, 10.30am.

TOOWOOMBA 22 d NORTH QUEENSLAND 6
TOOWOOMBA has claimed the minor premiership for the third time in 11 years of the QLD Wizard Cup, beating North Queensland 22-6 in the final round showdown for top spot.

By consigning the Young Guns to second place with a convincing display at Dairy Farmers Stadium, the Clydesdales can now enjoy a week?s rest before contesting the major semi final.

In contrast North Queensland will now have to face dangerous Redcliffe in next Saturday?s qualifying final in Townsville. The winner of that game will then take on Toowoomba for direct passage to the grand final.

History shows that on the two previous occasions that Toowoomba won the minor premiership ? 1996 and 2001 ? the Clydesdales went on to win the grand final.

Coach Mark Gee would fail to be excited by such trivia, however he was understandably chuffed by the weekend?s performance on enemy territory.

?The boys deserve all the credit,? said Gee, enjoying just his first year of coaching in the competition.

?They?re a good group of young blokes. They?ve come together from all different situations.

?We?ve had a fair few that are younger guys, some that have dropped back from the NRL, some local Toowoomba boys and others who started the year with Aspley (in FOGS Cup).?

Assisting Gee?s cause on Saturday night was a powerhouse leadership performance by prop Nick Kenny, captain of the Clydesdales for much of the season. The Rockhampton junior was all over the park both in attack and defence.

Toowoomba also had a lucky break after losing David Taylor (Arrive Alive Cup) and Dane Carlaw (NRL) during the lead-up. Teenage prodigy Greg Eastwood was declared fit and played, having been originally ruled out with an ankle problem.

At the same time, Gee acknowledged the Young Guns were ?understaffed?, playing without the likes of linchpins Brent McConnell, Clint Amos and Brett Firman. Early season stars like Mark Henry and Gavin Cooper also seem to have found a regular place with the Cowboys.

?I thought we were most probably a bit unlucky to be level 6-all at halftime,? Gee said.

?We dominated a bit more than that. We let a few opportunities slip.?

Gee said he favoured neither North Queensland nor Redcliffe as an opponent in the major semi final, saying there was ?no point having preferences? come finals time.

His biggest headache may come in allocating positions when his full complement of players is available. Both Derricke Watkins and Joe Clarke successfully returned from injury against the Young Guns.

Unlikely to now make the NRL finals, North Queensland will be checking Wizard Cup finals eligibility for all its players. The basic guidelines are 10 or more games in the Wizard Cup this year or a greater number of games in the Wizard Cup than in the NRL this year.

TOOWOOMBA 22 (Ben Vaeau 2, Jamie Simpson, Chris Muckert tries; Ben Green 3 goals) d NORTH QUEENSLAND 6 (Ben Lowe try; Josh Hannay goal).

EASTS 12 d CENTRAL 6
EASTS has emerged sore and sorry, but most importantly alive for the finals after holding off spirited Central 12-6 at Browne Park.

In an often heated affair, both teams were locked nil-all at halftime and the game rested in the balance right up until fulltime.

For Easts the victory was crucial, meaning the Tigers were assured of a finals berth, regardless of Sunday?s results for fellow contenders Tweed Heads and Burleigh. .

It was no easy passage however, up against a Central team looking to finish the year with three straight wins and buoyed by a monster home crowd.

Certainly fiery Central prop Aaron Sweeney took no pity on the Tigers in his last hit-out of the year. The former lifesaver had an early dust up with Scott Sipple then moved through the Easts line-up, seemingly targeting Steele Retchless and Damien Durnford.

An inconclusive video angle was all that had stopped him being charged for striking from the previous week?s match against Norths. He had no such luck avoiding referee Clayton Sharpe and midway through the second half he was pointed to the sin-bin for lashing out at Durnford.

Moments before Sweeney?s 10-minute rest, Easts five-eighth Matt Lockyer had scored the first try of the game. While the Comets were at 12 men the Tigers crossed again after a beautiful angled hit-up from Mark Cantoni, making it 12-0

It was fitting that Lockyer and Cantoni got the points, as both had worked hard through a fruitless first half.

Another Tiger enjoying a great game was former Comet John Tamanika, absolutely smashing McConkie Tauasa and debutant Che Anderson with two bell-ringing tackles.

Central had its own stars though and there was no faulting dynamic duo Misi Taulapapa and Wayne Barnett for their classy displays.

Disallowed tries to Tauasa (forward pass) and Jimmy McConachy (knock-on) and narrow misses with in-goal grubbers by Christian Davies and Scott Porter had the potential to make the game even closer than the scoreboard indicated.

It was not before time that the Comets crossed in the 73rd minute via Cheyenne Motu?s individual brilliance, sending the Tigers? hearts aflutter. Then as the clock wound down the Comets constantly sent the ball wide looking for the slightest gap.

But as was the case all night, Easts stuck firm in defence, clinging to their man and their finals role.

To advance through the finals, the Tigers must beat Tweed Heads in the elimination final at the Piggabeen Complex next Saturday, kicking off at 2pm. The match will be live throughout Queensland on ABC TV, later replayed on ABC 2 Digital and Fox Sports.

EASTS 12 (Matt Lockyer, Mark Cantoni tries; Luke Branighan 2 goals) d CENTRAL 6 (Cheyenne Motu try; Scott Porter goal) at Borwne Park.

NORTHS 64 d SOUTHS LOGAN 10
NORTHS and Souths Logan will turn their attention to winning premierships in lower grades, after an inconsequential 64-10 win by the Devils over the Magpies in the final round of the QLD Wizard Cup.

In a misleading end to Souths? best campaign of the past six years, the Magpies were out on their feet as the Devils ran them ragged at Bishop Park, consigning them to tenth place on the ladder.

Held to a slender eight-point win over the Magpies in Round One, Norths experienced contrasting fortunes, finishing a largely disappointing season with a massive win on home soil.

Regardless of the big victory the Devils finish the year in seventh spot, two places outside the finals and missing the post-season for just the second time since linking with the Melbourne Storm.

Playing his last match for the club which gave him a representative springboard, teenage utility Jackson Nicolau collected a personal swag of 24 points from 10 goals and a try.

The 19-year-old Innisfail product tallied 146 points this season, making him the third most prolific player in the competition behind NRL-experienced Greg Bourke and Luke Branighan.

Another face of the future, Souths Logan?s Chris Sandow, again showed he has a touch of wizardry about him with some spectacular evasive maneuvers for the Magpies.

However the pint-sized youngster couldn?t hide in defence and was found several times by the clever Norths attack.

After being eliminated in the statewide league, both the Devils and Magpies will turn shift their focus to the FOGS Cup and FOGS Colts Challenge (Under 19) titles.

Norths is seeking a third straight premiership in Colts after finishing the season as minor premier. The Devils beat Souths Logan 66-6 in the younger grade to comfortably finish first ahead of Redcliffe.

Over the course of the season Norths? for-and-against was a whopping +449, scoring over 100 points more than any other team in attack and conceding over 100 fewer points than any opposition.

Souths Logan will search for its first premiership in any senior grade since 1985 when it contests the semi finals of the FOGS Cup A Grade next weekend. The Magpie reserves rounded off their regular season campaign with a 46-36 win over much-improved Norths.

Consequently the black-and-whites will now face Wynnum Manly in the elimination final next Saturday at .

It has been a good 21 seasons since Souths has held aloft any silverware, having claimed both the Brisbane Rugby League first grade and third grade titles in 1985.

In FOGS Cup, or its predecessor BRL Reserve Grade, the Magpies last won in 1984 when they beat Valleys 10-6 in the final.

NORTHS 64 (Sam Tagataese 2, Jackson Nicolau, Chad Leach, Ryan Shortland, James Aubusson, Isaac Kaufmann, Matthew Bartlett, Troy Hansen, Brendan Afitu, Josh Tatupu tries; Jackson Nicolau 10 goals) d SOUTHS LOGAN 10 (Jason Mitchell, Chris McGurk tries; Chris Sandow goal) at Bishop Park.


---