Queensland Cup Match Reports - Round 11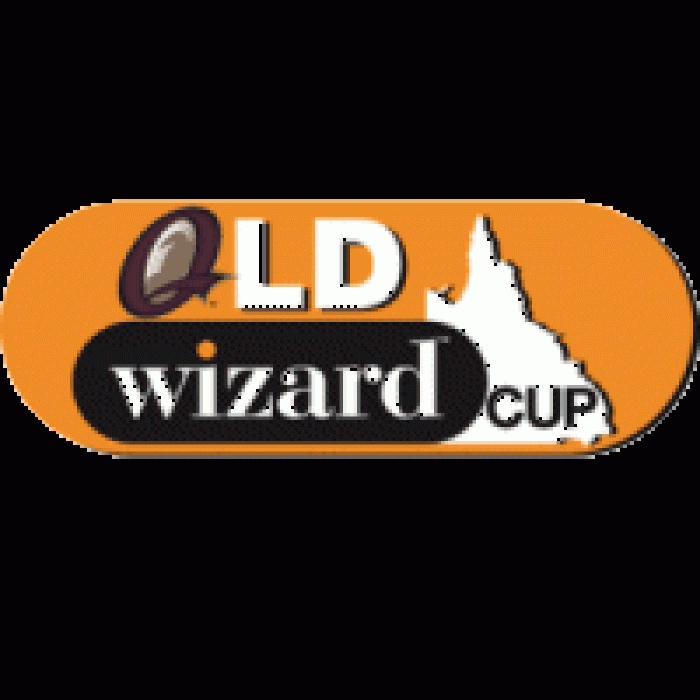 Full match reports for Round 11 of the Queensland Wizard Cup.

TWEED HEADS 22 d REDCLIFFE 8
A RAIN-soaked slugfest at the Piggabeen Complex has resulted in a 22-8 win for Tweed Heads against Redcliffe, further condensing an already jam-packed Wizard Cup ladder.

Following yet another giant-killing effort on home soil, Tweed has consolidated fourth spot. However coach Steve Murphy is predicting plenty of turbulence to be generated by the bottom half of the table.

At the halfway point of the season, all clubs are still capable of participating in the finals, although the minor premiership appears a genuine four-way race between the Seagulls, Dolphins, Young Guns and Clydesdales.

?Everyone is good enough to beat everyone in this competition,? noted Murphy.

?We?ve got pretty clear goals of where we want to be, but the hardest part ? as it is for every club ? is fighting ourselves.

?Not being a really big side, we have to be focused and really on our game each week.?

Indeed the southernmost club in the competition displayed plenty of mental intensity as it set about making amends for a disappointing loss to Burleigh the previous week.

Prop Matt Austin led the charge as all of Tweed?s forwards ripped in against a Redcliffe team sitting pretty in first place.

The Seagulls led 6-0 at halftime; the Dolphins lacking cohesion without halfback Marty Turner and surrendering plenty of cheap ball.

Then the second half came and, although Redcliffe experienced greater success, Tweed?s defence restricted the Dolphins to just two tries out wide.

?To say I?m pleased is an understatement,? said Murphy.

?I was quite critical of our boys for the lack of emotion and atmosphere in their effort the previous week and I thought this time they showed passion in their game.

?Saying that, Redcliffe wouldn?t be happy with their amount of ball they dropped?we managed to get them on a good day.?

There was also pride at stake outside of the main game at Piggabeen, with Redcliffe and Tweed Heads fighting it out for the Spotless Club Championship.

Redcliffe got the jump 48-24 in Colts, while Tweed Heads bounced back from a 12-10 deficit at halftime in the FOGS Cup to win 54-12.

The Dolphins still lead the Club Championship tally with 148 points, while Tweed Heads has closed in to be on 120 points. The Seagulls also have outright lead in the FOGS Cup, despite it being their first year in the competition.

Next Sunday Redcliffe hosts Ipswich at Dolphin Oval, while Tweed Heads is at home to Toowoomba. Both games are set for a 3pm kick-off.

TWEED HEADS 22 (James Wood 2, Jay McDermott, Josh Vaughan tries; Brad Davis 3 goals) d REDCLIFFE 8 (Nick Emmett, Alwyn Simpson tries) at the Piggabeen Complex.

TOOWOOMBA 44 d SOUTHS LOGAN 18
TOOWOOMBA has shown no mercy to the wounded Magpies, inflicting Souths Logan?s worst defeat of the season with a 44-18 steam-rolling at Brandon Park.

Without gaining the same accolades as either Redcliffe or North Queensland, the Clydesdales have now grabbed equal share of the competition lead, losing just once in the past 10 rounds.

Their consistency has come despite interruptions from the junior representative calendar and an unimpressive 36-10 flogging by the Young Guns to start season.

Toowoomba has also undergone a major changing of the guard, losing long-time campaigners Michael Ryan, Tony Duggan, Stuart Kelly and Neale Wyatt, as well as Tom Learoyd-Lahrs and Anthony Seibold.

In their absence more emphasis has been placed on the club?s younger contingent to perform and the likes of Greg Eastwood in particular appear to be blossoming.

Eastwood notched two tries on the weekend, as did three-quarter Leon Bott, while rookie halfback Jacob Fauid displayed great confidence in the absence of Ben Green.

?I thought we contained them well in the middle, but we couldn?t match them on the fringes and that was the real difference,? concluded losing coach Mark Gliddon.

?They?re a good team that will attack you from anywhere. They came out all guns blazing and before you know, it?s 28-6 at halftime.?

Souths Logan had some success in pegging back the score in the second half, trailing just 28-18 with 20 minutes to go. It was a meritorious effort considering Cameron Joyce, Josh Griffith, Derek Fletcher and John Andrews were all out injured, while Damien Willis was suspended.

But again the Clydesdales galloped clear as Souths Logan committed basic errors, including losing a scrum against the feed, eventuating in a try to the visitors.

While the result gives Toowoomba top billing, it also dumps the Magpies out of the top five for the first time in over a month. Next week the black-and-whites face North Queensland in the club?s first televised appearance of the season.

?The Young Guns are a huge test for us,? said Gliddon.

?What we?re aiming at is not letting go of our own promising start to the year. A few weeks back we actually had to reset our goals because we did better than we first thought we would. Now we?re clear on those again.?

Returning from a knee injury, back-rower Tim Cannard amassed a mammoth 38 tackles, while youngster Jason Mitchell and fullback Quentin Laulu Togagae again impressed.

For Toowoomba, Denan Kemp moved to 10 tries for the season, meaning he is now just two tries behind competition leader Nathanael Barnes.

Souths Logan v North Queensland begins 2pm Saturday at Brandon Park, while Toowoomba faces Tweed Heads at 3pm Sunday at the Piggabeen Complex.

TOOWOOMBA 44 (Greg Eastwood 2, Leon Bott 2, Todd Parnell, Denan Kemp, John Te Reo, Michael Green tries; Jacob Fauid 6 goals) d SOUTHS LOGAN 18 (Quentin Laulu Togagae 2, Tyrone Coppedge tries; Brandon Costin 3 goals) at Brandon Park.

NORTHS 26 d CENTRAL 14
A SHOULDER injury to rising star Smith Samau has taken the gloss off Norths? 26-14 win against Central in Bundaberg on Saturday

Snapping a worrying five-game losing streak, Norths stormed home in the second half, despite the Comets unveiling former Devil and Kiwi international Matt Rua as their latest signing.

Norths potentially could have won the match by more, had it not gifted the Comets a try at the death via an elementary mistake from a kick-off.

Marking his return to the Wizard Cup after a stint in the NRL, fullback Samau posted two tries for the Devils and was clearly among the best on ground.

However his evening ended in pain, forcing him to endure a four-and-a-half hour bus ride home the next day before undergoing x-rays and tests on his shoulder.

?It?s a bit of a worry,? said coach Wayne Treleaven, who expected to know the full severity of the injury on Monday morning.

Aside from the nippy custodian, others to impress in Norths? return to form were props Adam Blair and Scott Anderson, half Isaac Kaufmann and skipper Anthony Boyd.

The excursion to Bundaberg not only allowed the Devils a chance at returning to the winners? circle, it also proved a rare chance for the squad to bond, given that several members reside in Melbourne.

?Without a doubt it helped in that department,? said Treleaven.

?We had a nice night out together after the game and that adds to the positives for the weekend. We really needed a win to get some confidence back.

?We?re still in this competition, don?t worry about that. This will change our thinking and hopefully we can get a roll on.?

The result sees Norths move to seven points on the table, equal with Central and just two points out of the top five.

Treleaven said he would not discount taking a leaf out of the Comets? book and bolstering his squad with a number of mid-season recruits.

In three of their last four games the Comets have revealed a new signing ? first Mark Siniula, then Michael Fairweather and now noted hitman Rua.

Rua was the Melbourne Storm?s Rookie of the Year in 1999, featuring in the club?s maiden grand final win and then playing Test football for New Zealand.

He tallied 100 games for the Storm before shifting to the Canberra Raiders and then prematurely cutting short his career for personal reasons. Several clubs have tried to lure him back to Australia in the years since.

Next Saturday Norths tackles Easts at Langlands Park and Central battles Burleigh at Pizzey Park.

NORTHS 26 (Smith Samau 2, Aaron Morgan, Isaac Kaufmann, Brenton Stonier tries; Jackson Nicolau 3 goals) d CENTRAL 14 (Jimmy McConachy, Herewini Rangi tries; Scott Porter 3 goals) at Salter Oval, Bundaberg.

NORTH QLD 18 d WYNNUM MANLY 14
ONE of North Queensland?s most patient players, Brent McConnell, has inched closer to an NRL debut after directing the Young Guns to an 18-14 win against Wynnum Manly at Dairy Farmers Stadium.

Ironically the match was arguably the Guns? most impatient performance of the year, with pushed passes and over-ambitious play allowing the Seagulls a late chance to steal the game.

After leading 18-4 with roughly 10 minutes remaining, the home side conceded two tries in the blink of an eye, putting Wynnum in a position for a major upset.

Thankful to survive the scare, Young Guns coach Mick Crawley praised the efforts of fullback Jason Barsley and five-eighth McConnell in particular.

Already with a handful of NRL games to his name, Barsley was named Players? Player and again submitted his name for consideration by the Cowboys.

?His support play was great and he had to tackle a fair bit?we gave the fullback a bit more work to do than usual tonight,? said Crawley.

Yet the main interest surrounds whether teammate McConnell will finally get a chance to press his credentials at a higher level, perhaps as Johnathan Thurston?s replacement during the remaining Origin period.

Having won dual premierships with Burleigh and North Queensland and been awarded the QANTAS Player of the Year in 2004, McConnell has been biding his time in Townsville.

If he succeeds in being elevated to the Cowboys it will be a testament to his perseverance and consistency, out-lasting the likes of Russell Aitken, Kieran Kerr and Chris Sheppard, while also battling with Brett Firman and Scott Smith.

?He?s definitely getting closer,? said Crawley.

?The opportunity will come in the weeks ahead for someone to take over the halfback spot, but it?s a matter of whom.

?Brent has been with us a while and he was named the best player in the Wizard Cup before he got here?it will all depend on who has form on the board when the decision is made.?

While Wynnum Manly may have come away from the match as the loser, the bayside club could also claim form on the board after a much-improved last month.

In a three-tries-all affair, Seagulls backline monster Steve Irwin managed to punch through for two tries. It was at the same ground in 2002 that Irwin scored a double on debut while playing for the Brisbane Broncos.

Round 12 will see North Queensland take on Souths Logan in Saturday?s televised match at Brandon Park. Wynnum Manly has the bye.

NORTH QUEENSLAND 18 (Neil Sweeney 2, Scott Smith tries; Josh Hannay 3 goals) d WYNNUM MANLY 14 (Steve Irwin 2, Kerry Smith tries; Steve Irwin goal) at Dairy Farmers Stadium.

EASTS 38 d IPSWICH 24
EASTS has avoided slipping into Wizard Cup oblivion with an encouraging 38-24 win against the Ipswich Jets at QLD Group Stadium.

After losing four games in succession, the Tigers snuck back into the top five as results around the league fell their way

Winger Donald Malone grabbed a hat-trick for the Stones Corner mob, feeding off opportunities created by impressive ball-players Luke Branighan and Matt Lockyer.

Fellow flanker, 17-year-old David Tyrrell, also continued to shine in his debut season with great support play and nimble footwork along the sidelines.

The Tigers scored from their very first attacking opportunity, Malone finding a gaping corridor outside Jets counterpart Jarrod Biggs in just the second minute.

Ipswich gave itself little opportunity to compete in the opening period, consistently forfeiting possession in dangerous field position.

Lockyer came within a fingertip of adding a second try for Easts in the 12th minute, following a pin-point Brett McPherson kick.

The Tigers didn?t have to wait long to return however, with centre Mark McKenzie showing great pace and skill to get outside Matt McPhee in the 14th minute, scooping a pass for Tyrrell to touch down.

McKenzie also featured in the Tigers? next four-pointer, sending Tyrell away once more before the teenage flyer found Jamie Tomlinson back on his inside. Cheeky as ever, Tomlinson almost came to a complete halt as he evaded former Jets clubmate Biggs, the last line of defence.

When forwards Bevan Heuir and Cameron Mulcahy were injected off the bench Ipswich appeared to lift, some sterner tackling preceding the Jets opening try of the day through hooker Chris Porter.

Yet Easts replied straight away, scoring the final two tries of the half to go in 22-6 ahead at the break.

Already missing nine top-line players through injury, the Tigers were without Martin Meredith, McKenzie and Damian Durnford in the second stanza, with fears forward Meredith may be lost for the season.

Although Ipswich enjoyed a better run for the remainder of the game, it let slip its chance to apply any serious pressure, converting just one of four second half tries.

Next Sunday sees the Jets with the difficult task of taking on competition heavyweight Redcliffe, needing a good win to lift them from last spot on the table.

Easts meanwhile has an intriguing match-up against Norths at Langlands Park on Saturday. Both clubs have experienced mixed fortunes of late, but have designs on contesting this year?s finals.

EASTS 38 (Donald Malone 3, Shane Neumann, David Tyrrell, Jamie Tomlinson, John Tamanika tries; Luke Branighan 5 tries) d IPSWICH 24 (Ben McFadgean, Jarrod Biggs, Brendon Marshall, Chris Porter, Chris Scanlan tries; Geoff Chalk 2 goals) at QLD Group Stadium.