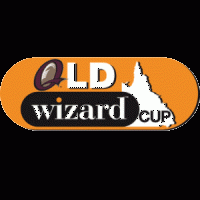 The full match reports for Round 12 of the Queensland Wizard Cup.

TOOWOOMBA 32 d TWEED HEADS 24
A SKINNY teenager studying for a diploma in church ministry stood tall in a brutal encounter at the Piggabeen Complex on Sunday, helping Toowoomba fend of fast-finishing Tweed Heads 32-24.

Tipping the scales at 75kg and playing just his second game of Wizard Cup, 17-year-old halfback Jacob Fauid was amongst the thick of it in a torrid battle between third and fourth on the table.

The former Wavell State High playmaker directed a first half blitzkrieg by the visiting Clydesdales, allowing them to lead 24-8 at halftime.

Although the Seagulls responded well in the second half, stern try-line defence by Toowoomba meant the margin could never be bridged.

?I thought Jacob set up the win really well,? Gee remarked.

?He took good options and his running and kicking was great. He put on three of those tries in the first half when we got on a roll.?

Certainly Fauid appears to be one of the rare players who has out-lived the hype of his schoolboy reputation and forged respect in the senior ranks.

While his astute kicking has long been a feature, he has exhibited a more mature, team-orientated game than years past, carrying on strong form from the pre-season to playing Colts for Aspley and now to State League with Toowoomba.

Another player in the same age bracket, David Taylor, also continues to impress, despite matching it in the front row with vastly more experienced rivals each week. Gee called Taylor the ?most dominant forward on the park? against Tweed and suggested it was possibly his best display for the club yet.

Brisbane Broncos fans have already begun enthusing about the duo as long-term prospects, but despite being happy to give praise, Gee is also putting things into perspective for all his young stars.

?It?s true, many of these guys weren?t playing State League last year and they?ve done a good job,? Gee said.

?But they?re brought here with the expectation that they can play at this level at the very least. It?s not a bonus that they can do it.?

Courtesy of the win, Toowoomba has now opened up a six-point buffer on Tweed on the table. The Clydesdales are equal with Redcliffe and Toowoomba on wins, but are third on for-and-against.

As could be expected, prolific speedsters Leon Bott (Toowoomba) and Nat Barnes (Tweed) both added to their try-scoring tallies for the year, each scoring two tries in the first half. Barnes now has 14 tries for the season, while Bott has 10.

It remains to be seen whether a knee injury to Tame Tupou will allow a member of the Clydesdales? backline to be promoted to the Broncos next week. On the injury front Dane Carlaw made a successful return from knee injury, while Neville Costigan was again rested despite being named to start the match.

Tweed Heads hosts Souths Logan next Sunday, while Toowoomba has the bye.

TOOWOOMBA 32 (Joel Moon 2, Leon Bott 2, Fraser Anderson, Nick Parfitt tries; Nick Parfitt 4 goals) d TWEED HEADS 24 (Jay McDermott 2, Nat Barnes 2, Scott Ella tries; Brad Davis 2 goals) at Piggabeen Complex.

REDCLIFFE 48 d IPSWICH 18
IT?S almost half-a-season away from finals football, yet Redcliffe coach Anthony Griffin was still dirty on his players for denting the club?s for-and-against record in a 48-18 win over Ipswich on Sunday.

The Dolphins continue to lead the league on points differential from North Queensland and Toowoomba, even increasing the margin with the weekend?s 30-point victory.

Yet North Queensland is just 18 points in arrears, maintaining pressure and boasting a side that can quickly rack up tries.

That factor had a significant bearing on Griffin?s mindset when he entered the sheds at halftime on Sunday, his players having squandered a 16-0 lead to allow three cheap tries to Ipswich before the interval.

?For-and-against is definitely something we are aware of,? Griffin said.

?Every point is vital when you?ve got three teams tied for the competition lead.

?While I was reasonably happy to win, I was very disappointed with the last 20 minutes of that first half. I thought at 16-0 we should have gone on with it and put our stamp on the match. Our defence was lacking in intensity?

As it turned out, Ipswich got as close as 22-12 at halftime; the Jets? inability to convert their tries the only thing keeping the scores so far apart.

To Griffin?s delight the second half brought greater application and finesse from Redcliffe, although the final scoreline was perhaps on the flattering side.

While still not back to his brilliant best, fullback Ryan Cullen finished the day with three tries for the Dolphins, providing encouraging signs after being recently sidelined with an ankle injury.

Backline ally Kaine Manihera grabbed a double and was impressive, while Nick Emmett continued to build a reputation as one of the most consistent three-quarters in the Cup.

In the middle of the paddock it was the likes of Pat Gardner and Danny Burke who shone for the Dolphins, with Michael Roberts orchestrating play wonderfully.

The next five weeks sees Redcliffe tackle Central, Easts, Burleigh, Norths and Wynnum Manly ? all clubs in a tight cluster of aspirants fighting for spots four and five on the ladder.

?They?re all going to be real tough,? Griffin said.

?All those sides are playing for their survival and they?ll be desperate. I think it will be good for us, playing those kind of teams.?

With one win from its last eight games, Ipswich hosts Wynnum Manly next Sunday at QLD Group Stadium.

The Jets beat the Seagulls 18-10 in Round Four of this season.


REDCLIFFE 48 (Ryan Cullen 3, Kaine Manihera 2, Nick Emmett, Gerard Parle, Shannon Fish, Alwyn Simpson tries; Greg Bourke 6 goals) d IPSWICH 18 (Geoff Chalk, Ben McFadgean, Matthew McPhee, Travis Baker tries; Travis Baker goal) at QLD Group Stadium.

BURLEIGH 42 d CENTRAL 4
BURLEIGH has re-entered the Wizard Cup top five for the first time in almost three months after a 42-4 hammering of Central at Pizzey Park on Saturday night.

Marking the club?s biggest win since Round 13 of the 2005 season, the Bears scraped back into fifth spot with a resounding win.

Central sprang a number of changes in the lead-up to the game and shifted former Kiwi international Matt Rua to the starting pack, but it all proved to no avail.

Significantly, Central had been the first team to beat Burleigh this year, upsetting the Bears 36-22 in Rockhampton in Round Two and sending them on a four-game losing streak.

It was fitting then that the Bears should regain a place in the top five against a side which originally sent them spiralling out of it.

The theme of coming full circle was heightened by the likeness of the match to last year?s corresponding game at Pizzey Park, won 46-10 by Burleigh.

On that occasion electric winger Trent Purdon scored four tries for the Bears, while Reggie Cressbrook amassed 18 points.

In the latest bout Purdon only managed two tries for the home side, although Cressbrook again worked his way to a tally of 18 points.

Remarkably after such a poor start to the season, Burleigh now boasts the best defensive record of all teams in the Wizard Cup ? even better than leading sides Redcliffe, North Queensland, Toowoomba and Tweed Heads.

The Bears are also just one win behind fierce rival Tweed and could realistically overtake the Seagulls for fourth spot next week should results go their way.

Burleigh faces Easts in Saturday?s televised game at Langlands Park, while Tweed meets ?hoodoo? team Souths Logan at the Piggabeen Complex on Sunday. Currently Tweed?s for-and-against is 28 points better than the Bears?.

For Central the coming weeks will be make-or-break for its finals chances.

The Comets have not qualified for the pre-season since 1997, but have their best chance in years under coach Matt Parish and with a squad yet to reach its potential.

Next week the Rockhampton-based club hosts Redcliffe on Saturday evening, followed by an away match against Wynnum Manly the next week. The Comets are presently three points outside the top five.

This coming fortnight gives players from both Burleigh and Central their last opportunity to impress representative selectors, ahead of the City v Country match at Cloncurry on June 24.

BURLEIGH 42 (Trent Purdon 2, Reggie Cressbrook, Jordan Atkins, Adam Hayden, Robert Apanui, Jamie Russo tries; Reggie Cressbrook 7 goals) d CENTRAL 4 (Shannon Stitt try) at Pizzey Park.

NORTHS 36 d EASTS 18
NORTHS coach Wayne Treleaven has promoted Aaron Bulow?s name for the upcoming City Country clash in Cloncurry, following the Devils? 36-18 win against Easts at Langlands Park.

After a forgettable five-game losing streak, Norths now has back-to-back wins and is on the verge of re-entering the top five.

Despite their recent history the Devils led the Tigers 30-6 at halftime on Saturday, with Treleaven surprisingly stating that his team went to Stones Corner expecting a win.

?We knew if we put it together we could do it,? Treleaven said.

?They (Easts) are a bit knocked around with injuries at the moment, whereas we?ve probably had our bad stretch and it?s time for us to lift again.?

A major boost for Norths in the past month has been the return to prominence of backrower Bulow, who sat out the beginning of the season to concentrate on starting his own personal training business.

Still as fit and dedicated as ever, the 24-year-old has quickly earned himself a starting role and was described by Treleaven as ?outstanding? in the victory against Easts.

?I?d think Bulow would have to be a very big chance of slotting in for City,? said Treleaven.

?He?s your hardworking backrower type that you need in every team.?

While not likely to gain the same sort of attention after a season that has been hampered by injury, centre Steve Franciscus also received praise from Treleaven.

The elusive PNG talent created havoc out wide and not only starred with his ability to test the line, but also created chances for teammates with some sneaky offloads.

Franciscus is one of half-a-dozen Devils that has experienced knee troubles this year. Another player in the same category, utility Colin Wilkie, is a possibility of returning next week against North Queensland.

The Tully talent could be needed, as the Devils expect to be without four of their best players on account of sister-club Melbourne?s likely Origin contingent. North Queensland will be similarly depleted.

For Easts, Round 13 will bring a televised clash against Burleigh at Langlands Park on Saturday.

Only one competition point separates the Tigers and Bears on the ladder.

A rough preliminary squad for City is likely to be formed this week, although the final 17 will not be settled upon for another fortnight.

This year?s City v Country match in Cloncurry will take place on Saturday, June 24. Kevin Walters will coach City, while Tweed?s Steve Murphy will coach Country.

NORTHS 36 (Jackson Nicolau 2, Steve Franciscus, Aaron Morgan, Will Chambers, Chad Leach, Sika Manu tries; Jackson Nicolau 4 goals) d EASTS 18 (David Tyrrell 2, Mark Cantoni tries; Luke Branighan 3 goals) at Langlands Park.

NORTH QUEENSLAND 40 d SOUTHS LOGAN 22
NORTH Queensland has left Souths Logan to tough out an agonising seven weeks before its next home game, having dealt the Magpies a 40-22 loss at Brandon Park on Saturday.

Maintaining an equal share of the competition lead, the Young Guns cruised through the first half to lead 30-0 at one stage and then 30-6 at the break.

With both teams seeming to prefer to score at one end of the paddock, Souths Logan fought back strongly in the second stanza to trail 30-18.

However, it was to be as close as the underdogs got, unable to match the Young Guns? firepower across the park and cohesion in defence.

The Magpies? fourth successive defeat threatens to turn their fairytale start to the year into a pumpkin, leaving them seventh on the ladder and vulnerable to a number of teams on the improve.

They are also at the mercy of unfavourable scheduling in the coming month-and-a-half, which sees them play just four games, all away from home.

Next week Mark Gliddon?s men face one of the toughest road trips in the competition ? Tweed Heads at the Piggabeen Complex.

Then the following week they encounter the bye, followed by a televised match on June 24 against Ipswich at QLD Group Stadium. Although the Jets are last on the ladder, Souths Logan runs the risk of being without several key players due to the City v Country representative match on the same weekend.

Another weekend off will follow the Ipswich game before the black-and-whites play Central at Blackwater in Round 16; a home game that the Magpies have elected to relocate.

Round 17 has Souths Logan facing traditional rival Easts at Langlands Park, before they finally return home on July 22 against the resurgent Burleigh Bears.

While the whole competition will monitor the Magpies? progress, there will be particular interest in teenager Mase Laulu Togagae, scorer of two tries in his Wizard Cup debut against the Young Guns.

The eye-catching efforts of the youngster came a week after he posted four tries playing back-to-back matches in the FOGS Cup and FOGS Colts Challenge.

Laulu Togagae?s display brought a neat contrast of the old and new at Brandon Park, with experienced journeyman Jason Barsley also making his mark for North Queensland with a double. Barsley has now moved to 65 career tries in the competition, ranking him 14th all-time and just one try behind Aaron Barba.

The Young Guns take on Norths at Bishop Park next Sunday in a contest where both sides will be without key players, called up to the NRL to cover for Origin representatives.

NORTH QUEENSLAND 40 (Brent McConnell 2, Mark Henry 2, Jason Barsley 2, Brett Firman, Jamie Frizzo tries; Neil Sweeney 3, Brent McConnell goals) d SOUTHS LOGAN 22 (Mase Laulu Togagae 2, Brandon Costin, Tyrone Coppedge tries; Tim Cannard 2, Brandon Costin goals) at Brandon Park.



---