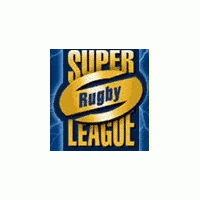 This weekend?s games will bring us up to the halfway point for the season in Superleague, and we start with what should be two great games on Friday night.
St Helens v Warrington The competition leaders went down to Huddersfield away last week in their first loss of the season, with some criticism of the player selections for that match. St Helens will be keen to bounce back to form in front of their Knowsley Road home crowd and stay ahead of the pack. Warrington had a great second half in overpowering Les Catalans last week in France, and will be looking to continue their run of recent good form and perhaps exploit some chinks in the Saints? armour? This one?s the Friday night televised game, so strap in and enjoy the derby.
Leeds v Hull At the same time over at Headingley, Hull will be hoping to bring the same form they showed in beating Bradford last week to their clash against the league?s number two team. When things go right for Hull they can be a dangerous side, and have won their last four straight during the transition while Peter Sharp has taken over as coach. Leeds had a solid win at home against Harlequins last start, and usually deliver consistent performances on the field. They will not relinquish the points here easily, and this should be a great clash ? keep an eye out for the highlights.
On Saturday there are also two games, starting off with one in London followed by a televised clash of teams desperate to escape the wrong end of the table.
Harlequins v Bradford Bradford make the journey to Twickenham Stoop to face an unpredictable Harlequins side. The Londoners seem to have gone win-loss-win-loss over the past month, so if the pattern fits then Bradford better be on their game. Both sides lost last start and will be keen to bounce back, but a loss here for Bradford could see them slip from third to sixth place. With Iestyn Harris standing down from future GB rep duties this week he?ll be putting all his energy into Bradford from now on, and you?d expect the Bulls to be switched on and at their best to register a vital win here.
Wakefield v Wigan The Saturday night televised game comes to us from Belle Vue where Wakefield hope to add to Wigan?s woeful season so far. This might be a tough ask for Wakefield without one of their key players in Jamie Rooney out through suspension. Wigan are likely to include mid-week signing Danny Hill in their side, and also look to have Brett Dallas back from injury. Coach Brian Noble will have marked this game down as one Wigan should win if they hope to escape off the bottom of the table by season?s end, though Wakefield know they need to stay as far ahead of Wigan as they can, because if Wigan don?t get relgated, then the Wildcats instead could be looking down that barrel.
There are two interesting clashes on Sunday in the north to complete the round.
Huddersfield v Salford Huddersfield, fresh from their home win last week over front-runners St Helens will be looking to double up with a win over a Salford side that has just ended a three-game slump. If the Giants can do it on Sunday, they would be bridging the six-point gap that lies between them and the teams above them in the top six. But if they let Salford get away with the victory, then the task of climbing into the top six in the second half of the season would look that much harder. Winger Martin Aspinwall was this week called into the GB training squad, and would be geared up to press his claims for a test Guernsey with a big game here for Huddersfield. Salford recaptured their early season form in the second half in their win last week against Wakefield, and will now be looking to continue what has overall been an impressive season.
Castleford v Les Catalans Having registered wins against Wigan and Salford in the last two weeks, Castleford will be looking to make it three in a row when Les Catalans visit The Jungle on Sunday afternoon. Castleford?s winning form has seen them climb to equal seventh on the table, and the pre-season relegation favourites can be pleased with their recent progress. No relegation worries for Catalans since they are exempt from the drop, but most people would prefer them to finish higher on the table so it doesn?t become an issue. Stacey Jones is due back soon, though his team have won without him, so anything?s possible here?
---