Top weightlifting coach joins Wests Tigers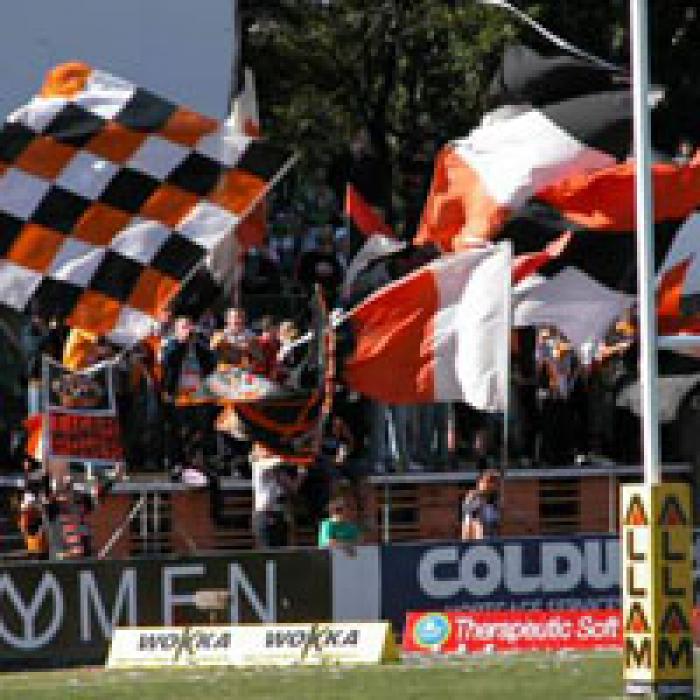 Wests Tigers have engaged on a consultancy basis Australian weightlifting coach Luke Borreggine to increase the players strength and power in 2006.

Borreggine (pictured) is the current head coach of the NSWIS Weightlifting Program and spends three days a week with the NRL premiers under the guidance of Wests Tigers performance co-ordinator Ciriaco Mescia.

Based at Burwood Police and Citizen?s Youth Club, Borreggine applies a combination of Russian and Bulgarian training methodology within the nationally focused NSWIS weightlifting program.

A national and international coach for the Australian Weightlifting Federation since 1993, Luke has coached Australia at 14 World Weightlifting Championships during his career.

He was also the Head Coach for the 1996, 2000 and 2004 Australian Olympic Weightlifting teams, and the 1998, 2002 and 2006 Commonwealth Games teams. In December 2003, Luke was appointed Head Coach of the Australian weightlifting team for the 2004 Olympic Games in Athens.

Luke is a life member of the NSW and Australian Weightlifting Federation.

He is also a life member of the Police and Community Youth Club and the Australian Weightlifting Federation. In 2000, he was judged as the NSW Coach of the Year.

Weightlifting isn?t the only sport that Borreggine has been associated with. He spent 10 years working in rugby league and was associated with the Penrith Panthers club from 1990-93.

?After having a long break from rugby league, it is great to be involved in the game again,?? Borreggine said.
?I?m really enjoying working with the Wests Tigers.??