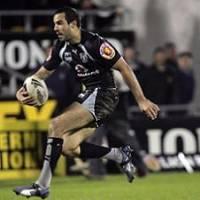 The Vodafone Warriors have made in 3 in a row as they defeated the Gold Coast Titans in their first ever clash, by 22-6 in front of a very vocal crowd tonight on the Gold Coast.
An important game for both teams tonight and it showed right from the kick off. Heavy, committed defence was the nature of the match, especially in the first half. The Titans continually countered anything the Warriors threw at them in the first 40 minutes with some outstanding defence especially close to their line.
The only points in the first half came from an early try in the match to Delaney, converted by Rogers.
So they held the lead at the break and unfortunately for the home side, the only points they were to score in the entire match.
The old clich
---