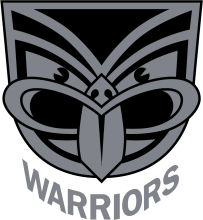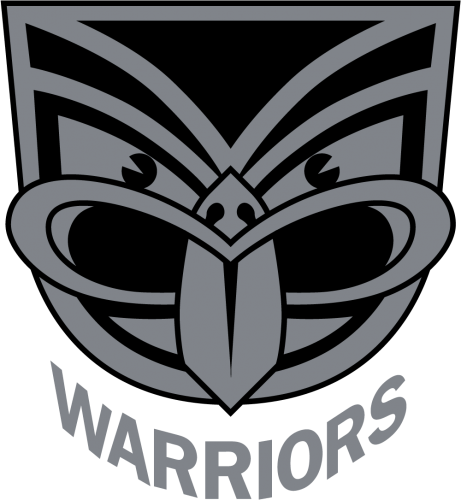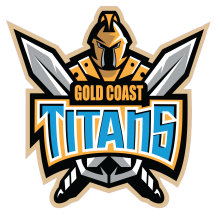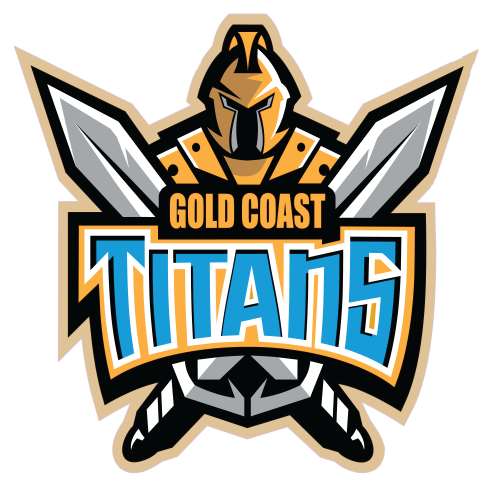 3:00pm Sat March 17, 2018
Round 2 - Mt Smart Stadium - Crowd: 14132
FULLTIME :: Warriors were defensively sound and triumph 20-8.
Titans tried to flood the short-side but the pass was forward.
Conversion: Titans
Kicked by Michael Gordon.
Gordon swings it over.
Warriors lead
Warriors
20 - 8
Titans
Try: Titans
Scored by Anthony Don. Kick to come.
After being denied for 78 mins. Hurrell hooks one for Don to score.
Warriors lead
Warriors
20 - 6
Titans
Penalty Titans! They are looking for some late consolation here.
Conversion: Warriors
Attempted by Shaun Johnson.
Johnson from the right, misses.
Warriors lead
Warriors
20 - 2
Titans
Try: Warriors
Scored by David Fusitua. Kick to come.
David has hoop dreams, coach! Johnson hoists it high, allowing Fusitua to get some room, and the jump on the defender to score.
Warriors lead
Warriors
20 - 2
Titans
Johnson with a deft touch, forces the dropout. Warriors right on top now.
Arrow spills it from a hard hit.
Conversion: Warriors
Attempted by Shaun Johnson.
Johnson, inches in from the sideline.. misses.
Warriors lead
Warriors
16 - 2
Titans
Try: Warriors
Scored by Solomone Kata. Kick to come.
Simple bodies in motion, and Kata smashes over.
Warriors lead
Warriors
16 - 2
Titans
Now they concede a penalty, Fusitua has it stripped.
RED LIGHTS.. NO TRY! No, it was our old friend obstruction. That was the best move the Titans had put on all game, and Cartwright went behind James, to create the space.
BUNKER TIME! Sami dives over, oh no, has he bumbled the grounding again.
Smart play from Elgey, he stepped through, feigned the pass and hooked a kick that RTS needed to take in-goal. Dropout.
PENALTY Titans! A chance for them to get into a good attacking space.
Big man in space! Bunty Afoa stepped out of the tackle, only Gordon to beat then the transfer is knocked on.
Jeez, Titans can't get out of their own way! Two strong carries from Rein and James had them on the attack, then Cartwright trying to find some second phase play, throws it forward.
Warriors probe again, but Copley watches the ball trickle wide well.
Some key tackles from Copley to stop the rampaging Warriors! They split them down the middle, Johnson makes a miracle catch then releases Lisone. Later in the set, penalty for the home side.
Warriors defending well, handling all the things Titans throw at them. Don knocks on the crossfield kick.
Warriors pinned them well, Copley takes it right on the line. Now, their eagerness punishes them. Penalty Titans.
Mitch Rein, on the field kicks it deep and over. Seven tackle set incoming.
The knock-on fest is interrupted briefly, for a penalty. Titans right on the attack now.
Now Hurrell has the dropsies.
Oops! Mix up in the hand off there and Titans have it back!
PENALTY Warriors. Laying on the tackler.
We're back for the second stanza! Warriors to kick-off!
HALFTIME :: Titans started with energy, two chalked off tries before the Warriors sprang into action, lead 12-2 at the break.
Elgey has tried that pass several times this half, he got pulled up on this one. It was forward, too.
Dropout coming for the Titans. They drilled it in and handle Hiku.
Big run from the Hurrellicane and he gets a whistle! QUICK tap and go!
Solid tackle from Elgey and Harris loses it.
That was a manic piece of play! Cartwright sends a kick into the pack, Proctor missed it and the Warriors couldn't handle it, and Elgey tried to twist over and loses it.
Titans are competing well, but another kick is too long. Warriors work it out again.
Warriors are rolling downfield here. They are halted briefly, by a forward pass.
Try: Warriors
Scored by Roger Tuivasa-sheck. Kick to come.
GREEN LIGHTS.. TRY! No obstruction! Not enough evidence to overturn. The Warriors major players all combined for an inside-out ball, and RTS shot through the gap for the four-pointer.
Warriors lead
Warriors
12 - 2
Titans
BUNKER TIME! For the third time, we're checking it. Everyone's friend, obstruction at the heart of the investigation.
Conversion: Warriors
Kicked by Shaun Johnson.
Closer in, Johnson makes it a ten-point lead.
Warriors lead
Warriors
8 - 2
Titans
PENALTY Warriors! Titans completing their sets but with no punch at the end. Now, they give away a simple penalty and Warriors march down.
Conversion: Warriors
Kicked by Shaun Johnson.
From the touchline, Johnson walks in.. nails it.
Warriors lead
Warriors
6 - 2
Titans
Try: Warriors
Scored by David Fusitua. Kick to come.
Now the Warriors make them pay! A sneaky short ball from Tohu Harris sent Peta Hiku away, the centre who threw a pass too hard last time, this time, timed it well and Fusitua finished.
Warriors lead
Warriors
4 - 2
Titans
RED LIGHTS.. NO TRY! That is two missed opportunities for the glitter strip side. Even worse, it will be a twenty metre restart.
BUNKER TIME AGAIN! Once again for the Titans! Elgey throws a short one to Copley, who flicked it to Sami. He might have bobbled the putdown.
PENALTY Titans! Strip in the tackle.
RTS steps through a gap now, burned Gordon but Elgey wraps it up! Warriors thrust down the right but the last pass goes astray again.
That will Sao(r) things. Ligi drops it on first.
Warriors are probing, Cartwright makes a great legs tackle. Sadly the half is offside.
That was some prime time Warriors! Johnson with more steps than the Opera house before the play swung left, then right and the final kick just beat the two Warriors chasers. Dropout.
RED LIGHTS.. NO TRY! Elgey's quick feet is denied for obstruction. Penalty Warriors.
BUNKER TIME! Elgey stepped back inside and dives over. Checking the obstruction.
..but they'll get it right back! David Fuistua trying to give his forwards a breather, loses it.
Time was off for a minute as Isaiah Papalii was done with a knee injury. The forward is helped off the field and Cartwright reefs a kick straight to the Warriors back line.
Is Don, is good! Johnson has drifted across the ruck well, and almost found the gap but steady Don is there to snaffle an intercept.
Safe take from RTS! He quickly shuffled it to his backline partners and they caught the Titans out. PENALTY.
Penalty Goal: Titans
Kicked by Michael Gordon.
Gordon duly obliges.
Titans lead
Warriors
0 - 2
Titans
PENALTY AGAIN! Titans tried the crash ball to Matthews, who spilled it. They are saved by the offside from the Warriors defensive line. Now they point to the sticks.
First set completed, with a wonky kick from Johnson that finds the new five-eighth, Bryce Cartwright. Titans also get the first PENALTY of the afternoon.
A healthy crowd is in at Auckland, as the Titans make their way out in their white away jersey! The horn has sounded, the drums are beating and here come the Warriors!
Welcome to Mt Smart Stadium! We have a some would say, Splendid trio of clashes tonight - starting with two first up winners, Warriors and Titans kicking off at 3pm! The Warriors were impressive in how they put away a torrid Rabbitohs team, while the visitors, tipped the see-saw in their direction in a crazy game last Sunday night.
Referees & scorers:
Referees: Adam Gee, Gavin Reynolds
Touch Judges: Chris McMillan, Michael Wise
Video Referee: Luke Patten, Jared Maxwell
WARRIORS (20)
Tries: David Fusitua (2), Roger Tuivasa-sheck, Solomone Kata
Field Goals:
Conversions: Shaun Johnson (2/4)
Penalty Goals:

GOLD COAST TITANS (8)
Tries: Anthony Don
Field Goals:
Conversions: Michael Gordon (1/1)
Penalty Goals: Michael Gordon (1/1)