Canterbury-Bankstown
Bulldogs
0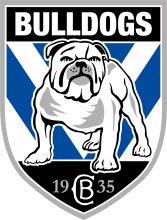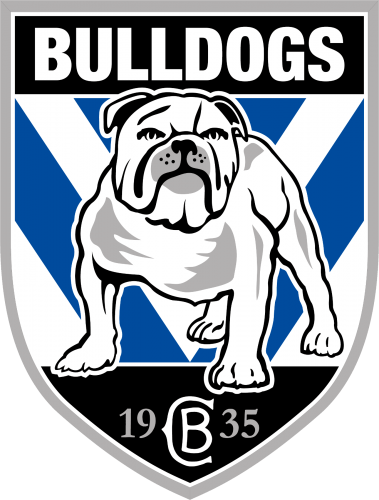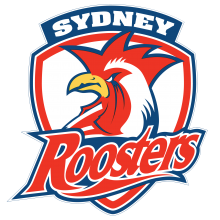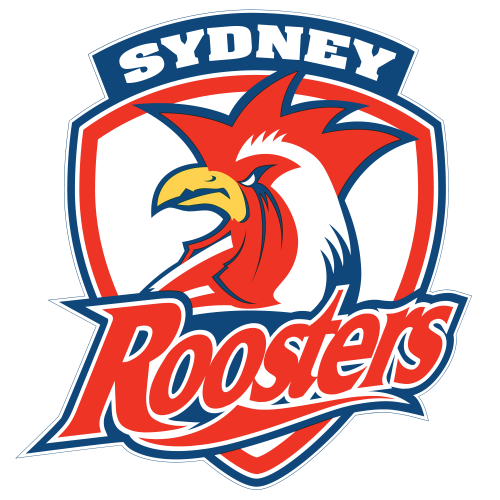 7:50pm Thu April 19, 2018
Round 7 - ANZ Stadium - Crowd: 11309
Morris gets an offload and runs across field before it just slips out. And that is a fitting end to this dire contest.
Dogs get a seven tackle set. There's 97 seconds left.
Another poor grubber by Marshall-King which finds Tedesco unchallenged.
A brick has more imagination than the last tackle plays by both sides in this contest.
SCRUM ROOSTERS - Jackson throws a cut out pass. He won't do that again. Ball goes into touch. Another Dogs attacking raid produces nought.
Mbye with a little grubber straight to Tedesco.
Tetevano drops a pass cold right on halfway.
Cordner loses the ball after being met in a heavy tackle.
SCRUM ROOSTERS - Elliott loses the ball in a tackle. Roosters with a full set inside the Dogs 20m
Cronk kicks from 22m out of the Dogs line. Aubusson catches the ball and hits the ground before the ball squirts out and goes to Ferguson who scores in the corner. Try is denied when Aubusson is ruled to have been held before getting the ball away.
Ferguson gets outside Brett Morris and goes close to a try again, but B Moz puts him into touch.
Bulldogs Drop out - Matterson with a grubber and Mbye knocks it dead.
Apologies for the spelling errors. Just getting into the groove of this game. #Sloppy.
SCRUM ROIOSTERS - Mbye drops the ball in the tackle.
SCRUM BUULDOGS - Mitchell shrugs off a tackle but drops the ball in the process.
Marshall-King's to the corner finds Manu. 7 tackle set to the Roosters.
PENALTY ROOSTERS - Offside again on their own line.
PENALTY BULLDOGS - Matterson offside.
Josh Morris with a nice grubber into the Roosters in-goal. Ferguson bats it dead. Roosters drop out again.
Foran kicks for Josh Morris, who knocks on inside the Roosters in-goal area. 7 tackle set for the Roosters.
SCRUM BULLDOGS - Roosters try a little inside-outside passing play that results in a turn over on halfway.
Another poor kick from Marshall-King. Blocked by Radley who wins the race for the loose ball.
SCRUM BULLDOGS - Roosters knock-on as JMK tries an offload
Marshall-King very nearly gets a ball away after finding a tiny half gap.
Foran executes a Houdini kick that manages to trap Tedesco in-goal. Roosters drop out.
Tedesco tries to chip and chase. Instead he kicks it into Jackson's guts. Roosters turnover.
Friend comes off to get patched up and to have an HIA assessment done.
Friend has been busted open trying to tackle Mbye.
Cronk grubbers, but none of the Roosters players chase through. Mbye lets the ball dribble dead and the Dogs get a 7 tackle set.
Matterson gets over the line but Faitala-Mariner shows immense strength to hold him up and deny the Roosters a try.
SCRUM ROOSTERS - Fualalo drops the pill in the first set.
Mitchell gets the second stanza underway
Ferguson very nearly scores in the corner, but Marshall-King denies him.
Cronks kick into the Dogs in-goal is forced dead by the Bulldogs.
SCRUM ROOSTERS - Foran with a poor pass gets accidentally knocked on.
PENALTY BULLDOGS - Again the Roosters are too quick off their line. Dogs start their set on halfway.
Tedesco brilliantly fields a low kick despite plenty of pressure.
Foran's bomb is allowed to bounce by the Roosters. It bounces back towards the Dogs and Fine very nearly snatches the ball. Roosters survive a scare.
SCRUMS BULLDOGS - Cronk grubbers the ball into touch
Cronk again hunts the sideline with a low kick, but this time the Dogs keep it in play.
SCRUM BULLDOGS - Cronk finds touch to give everyone a breather.
PENALTY ROOSTERS - Bulldogs offside.
Lichaa barges over from dummy half but is held up. The ball is stripped and the Roosters force it in their own in-goal. Roosters drop out.
Mitchell has been sin binned for an illegal act that denied the Dogs a try scoring chance.
PENALTY BULLDOGS - Woods offloads for Foran, who is held off the play and denied a chance to catch the pass.
SCRUM BULLDOGS - Tetevano drops the ball in a heavy tackle by Woods.
Both sides playing conservative footy, ending their sets with uncontested bombs.
Hopoate drops a pass and the Roosters clean up, surviving another Dogs raid.
PENALTY BULLDOGS - First tackle and the Roosters give away a penalty for rushing up yet again.
SCRUM BULLDOGS - A Roosters player hands knocks a Bulldogs pass.
PENALTY BULLDOGS - Roosters again jumping the gun. Meanwhile, Hopoate is down with an injury.
Cronk links with Tedesco, who makes a short break before getting a round-the-corner pass away, but it can't be held.
Keary with a nice kick for his winger in the Bulldogs corner, but Mbye again with a great take in heavy traffic.
PENALTY ROOSTERS - Woods pinged for something. Head scratcher.
PENALTY BULLDOGS - Roosters up too quick in defence.
Tedesco cant hold a pass on the first tackle. Ferguson runs back and cleans up but Brett Morris performs a 1 on 1 strip.
PENALTY ROOSTERS - Bulldogs offside. Roosters will have a full set inside the Dogs 30m
Conversion: Roosters
Kicked by Latrell Mitchell.
Mitchell 10m in from the left touchline slots the conversion.
Roosters lead
Bulldogs
0 - 6
Roosters
Try: Roosters
Scored by Latrell Mitchell. Kick to come.
Roosters move the ball left. Tedesco gets a good pass to Mitchell who swats away some feeble edge defence by the Bulldogs and he scores an all too easy try.
Roosters lead
Bulldogs
0 - 4
Roosters
PENALTY ROOSTERS - Woods with a bad play the ball, his foot has an almighty air swing.
Cronk with a mini bomb for Tedesco, but Mbye was equal to the task.
Marshall-King with a sad grubber, which gently hits Matterson in the shins.
SCRUM BULLDOGS - Tough Bulldogs defence has rattled Matterson, forcing him to drop the ball in the first set of the match.
Round 7 gets underway off the boot of the Bulldogs.
Referees & scorers:
Referees: Gerard Sutton, Peter Gough
Touch Judges: Belinda Sleeman, Tim Roby
Video Referee: Jared Maxwell, Ben Galea
CANTERBURY-BANKSTOWN BULLDOGS (0)
Tries:
Field Goals:
Conversions:
Penalty Goals:

SYDNEY ROOSTERS (6)
Tries: Latrell Mitchell
Field Goals:
Conversions: Latrell Mitchell (1/1)
Penalty Goals: