Cronulla-Sutherland
Sharks
8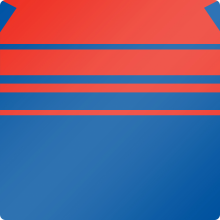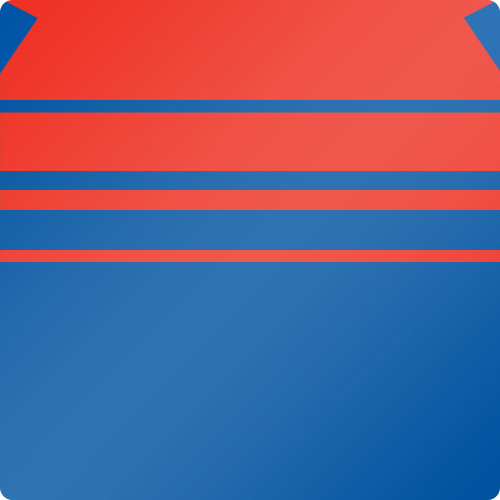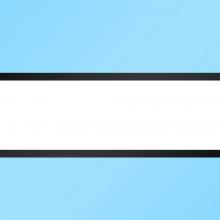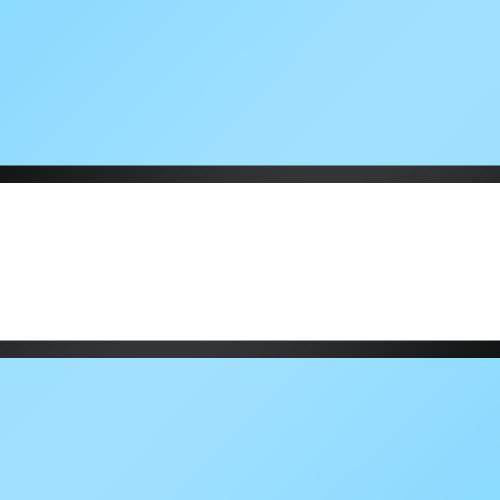 6:00pm Fri March 15, 2019
Round 1 - McDonald Jones Stadium - Crowd: 21813
Sione Katoa up to the 40 before Paul Gallen comes up with a clean drop and that will be the game.
Clearing kick and Cronulla need to go 70 metres to win.
Cronulla get it back from the short restart. Big chance here for them. Lots of running around on the last play but a poor kick from Sione Katoa sees Newcastle get it back. Still two minutes left.
Conversion: Knights
Kicked by Kalyn Ponga.
Ponga slots it.
Knights lead
Knights
14 - 8
Sharks
Try: Knights
Scored by Edrick Lee. Kick to come.
Townsend goes for the miracle ball over the top and Lee streaks onto it and runs away to score! This finish has been insane!
Knights lead
Knights
12 - 8
Sharks
And now the Knights concede a penalty. Sharks 40 out!
Conversion: Sharks
Kicked by Shaun Johnson.
The conversion is moved to right in front of the posts and we are locked up!
Tied up at
Knights
8 - 8
Sharks
Try: Sharks
Scored by Sione Katoa. Kick to come.
PENALTY TRY! The Bunker rules Dugan dropped it but stunningly, they have also ruled that Lee denied Katoa a genuine chance at scoring and that he was going to get there as he was the lead runner!
Knights lead
Knights
8 - 6
Sharks
Mitchell Pearce with the clearing kick on the last and Matt Moylan takes it up to the 30 on the first play as the Sharks start to play comeback football. Paul Gallen with a customary run towards halfway before Briton Nikora surges towards the Newcastle 40 - he's been very good on debut. Shaun Johnson with a nice cut-out ball to Josh Morris who's pulled up 20 out. And they may have scored here! Going up to the Bunker as Dugan pounces on a grubber!
Conversion: Knights
Kicked by Kalyn Ponga.
Ponga sends it through from right in front.
Knights lead
Knights
8 - 2
Sharks
Try: Knights
Scored by Tim Glasby. Kick to come.
Doubt many had him on their first try scorer bets. Mitchell Pearce with a lovely short ball to Glasby who charges through a hole!
Knights lead
Knights
6 - 2
Sharks
Matt Moylan scheming again from the back, onto a short ball from Chad Townsend and he then finds Josh Morris'... boot... Sosaia Feki does well to clean it up but the ball will trickle into touch.
SO CLOSE! Cronulla steam down the left touchline and Josh Morris puts Sosaia Feki away but the pass is called forward.
Massive play! Matt Moylan gets it back off the short restart!
Chad Townsend shows great desperation to bat Kurt Mann's kick dead. More pressure coming.
Massive set from Newcastle here. Plenty of momentum in every run and Cronulla can't keep it - Briton Nikora penalised for holding on too long. They will begin their set 30 out.
Sione Mata'utia with the hit-up off the tap before David Klemmer surges towards the line and is pulled up five short. The ball from Kurt Mann is poor but Mitchell Pearce has it and shoves it to Mitchell Barnett. Plenty of offloads in this play but Connor Watson is taken in a similar position to Klemmer. Not much in this set so far. Another bad ball from dummy-half but Pearce does well to take it and put in a nice grubber. Great patience though and Cronulla watch it dead.
Big chance here for the Knights. Kurt Capewell penalised and the Knights have a full set 30 out.
Still no changes to the score here at Newcastle. The Sharks have nabbed a penalty inside their own 20 though as Aaron Woods takes it over halfway on the first play. Chad Townsend then goes inside to Jack Williams. Pretty conservative stuff early in this set as Townsend takes the line on and is tackled 30 out. Shaun Johnson kicks early but Edrick Lee is back there to clean it up early.
Danny Levi showing plenty of energy and he's pulled up 10 out. They spread it right and Mitchell Pearce turns it inside for Mitchell Barnett who is tackled five short of the line and he plays it incorrectly. Big let off. Sharks penalty.
Set to start 40 out from the Cronulla line - has momentum shifted?
Back underway and Aidan Guerra looks to have dropped it on the restart but strip called. Penalty.
Penalty Goal: Knights
Kicked by Kalyn Ponga.
We're locked up again.
Tied up at
Knights
2 - 2
Sharks
Sharks concede a penalty and the Knights will square things up.
Awkward take for Matt Moylan and he drops the kick-off. Dropout to come.
Penalty Goal: Sharks
Kicked by Shaun Johnson.
We have points in the Hunter!
Sharks lead
Knights
0 - 2
Sharks
Josh Morris now up to halfway before Jayson Bukuya takes it into the Newcastle half. They shift it left now and Matt Moylan is tackled 20 out. He picks up a penalty and quickly taps it. Another penalty as Andrew Fifita straightens things up.
Newcastle now nab a penalty and begin their set 30 out from the Cronulla line. Aidan Guerra up to the 20 and then Danny Levi scoots out of dummy-half and is taken 10 out. Big chance here for the home side. But Mitchell Pearce drops it as Josh Dugan surges up to the 30!
NO TRY - Shaun Johnson again threatens after running it on the last. He shifts it to Josh Dugan who kicks ahead for Sione Katoa. He collects it and finds Dugan back inside but the Bunker rule he intentionally batted it forward.
Back underway at Newcastle.
HALF TIME - A fairly uneventful first half. Defence has been strong from both sides but in the late stages errors were more to blame. Second half to come.
Kurt Capewell with a quick carry to the 10 before a spread right sees Josh Dugan drop it again as Edrick Lee rushes up. At this rate, Shaun Johnson should just go long over Dugan - they're just going sideways at the moment and Newcastle are reading it well.
They can't do much with it though after being caught with the ball on the last. Newcastle getting a tad predictable here. Cronulla chip ahead on the last and a player is taken out. Penalty. Just over a minute to go and they're 30 out.
And another... Shaun Johnson to well Josh Dugan just overruns it. Knights get it straight back.
Execution lacking from both sides in the first half. Promising set ends in disappointment for Cronulla as Chad Townsend kicks it dead before Newcastle come up with an error just past halfway.
Jayson Bukuya over halfway before Aaron Woods works it up towards the 40. Chad Townsend short to Kurt Capewell who is just pulled down by Mitchell Barnett and Mitchell Pearce. They shift it right and may have an overlap but Edrick Lee shuts Josh Dugan down again! Shaun Kenny-Dowall then flies above to take the last-tackle bomb. Newcastle's defence has been superb.
The Sharks get a relieving penalty here which helps them out of their own end. They begin the set on their own 40.
Cronulla run it on the last and they have an overlap on the right edge but Edrick Lee does extremely well to shut Josh Dugan down.
Pretty disjointed set from Newcastle - Daniel Saifiti almost goes over on the last but a fantastic effort from Andrew Fifita to get under the ball and save what would have been a try.
Penalty and a big chance here for the Knights to post the first points of the night, 30 short of the Cronulla line.
Edrick Lee over halfway to begin the set. James Gavet then works it over the 40 before Tim Glasby is taken 20 out. David Klemmer offloads for Kalyn Ponga who finds Sione Mata'utia - Knights 15 shy of the line. Mitchell Pearce kicks straight to Jayden Brailey. Nothing happening so far in this game - neither side showing any signs of giving up in defence.
Josh Dugan smacked by Edrick Lee and there's another error just over halfway.
Plenty of chances gone begging in this one early. James Gavet up to the 20 before Danny Levi shoves it onto Sione Mata'utia who charges towards the 30. David Klemmer looking the goods early with lots of strong carries and he's up to the 40. A customary set from Newcastle ending with Mitchell Pearce clearing it for Matt Moylan who's trapped 30 out from his own line.
Andrew Fifita with a terrible pass off the scrum behind Shaun Johnson and he drops it.
Cronulla with a seven-tackle set after getting off the hook. Matt Prior and Andrew Fifita with plenty of runs early before Briton Nikora takes it into the Newcastle half. Sharks 30 out on the last - Shaun Kenny-Dowall takes the bomb and is trapped just two metres out. Jesse Ramien now comes up with an error close to the Newcastle line.
CLOSE CALL! Mitchell Pearce with a pinpoint bomb and Shaun Kenny-Dowall comes down with it but he doesn't have control.
Paul Gallen with an error on halfway. Knights fee.
Lachlan Fitzgibbon and David Klemmer with standard runs to begin the set before Mitchell Pearce goes short to Tim Glasby who's pulled up 20 out. Connor Watson jinks around before being tackled 15 short. Kalyn Ponga to Jesse Ramien now but great one-on-one tackle by Josh Morris shuts him down. Ball spits backwards off the bomb and Cronulla have it back.
Connor Watson, who's shown plenty of energy already, brings it up to the 30 before Edrick Lee now earns a penalty. Knights playing with lots of intent early.
Oh dear... Jayden Brailey throws it straight at Kurt Capewell's back and it all comes undone. Knights survive.
Gritty stuff by Cronulla as they work it out from inside their own end. They're making plenty of metres too - strong run from Kurt Capewell brings them over halfway and they nab a penalty. If they score here it'll be massive given the swing of possession against them.
Lachlan Fitzgibbon is destined to score here but what a try-saving tackle by debutant Briton Nikora! Mitch Pearce now spreads it over the top to Edrick Lee with the line free but he drops it. Tough one to take at his feet.
David Klemmer with another strong run and Newcastle are 10 out. Mitchell Pearce short to Tim Glasby who is just pulled up short of the line. Pearce now takes them on and is just as close to the line but denied by resilient Sharks defenders. The Newcastle halfback now forces a dropout which is well read by Shaun Johnson. Cronulla defence holding on well.
Edrick Lee up to the 30 as Hymel Hunt then works it towards the 40-metre mark. The outside backs getting involved early here for Newcastle as Kalyn Ponga jinks down the left edge before being tackled on halfway and he picks up a penalty.
Cronulla to try make it out of their own half but Newcastle are muscling up and the Sharks are inside their own 10 on the third - even Andrew Fifita has been forced back. Shaun Johnson clears it from inside his own 20. It is MASSIVE and in fact it goes dead! WOW!
Nothing comes from the set though with Danny Levi tackled on dummy-half. Lots of sideways running with Cronulla rushing out and shutting every play down.
Newcastle working it out from inside their own half. David Klemmer over halfway on the third and offloads for Connor Watson who dances around before being swarmed on 30 out. Kalyn Ponga threatening and the Knights look good and Matt Moylan can't clean up the grubber. Scrum fee Newcastle five out.
Kick-off! We are underway as Matt Moylan breaks through straight away and is pulled up on his own 40. Andrew Fifita charges towards halfway now before Jayden Brailey goes short to Matt Prior who brings it into Newcastle territory. Great early set here from the visitors. Prior with another run - they're 30 out on the last. Moylan bombs and it is too big. Seven-tackle set.
Cronulla also have a new combo in the middle in Chad Townsend and Warriors recruit Shaun Johnson. Briton Nikora also makes his NRL debut alongside Kurt Capewell, replacing the retired Luke Lewis and injured Wade Graham.
For the Knights, all eyes will be on new halves duo Mitchell Pearce and Kalyn Ponga to see how they combine. More broadly though, expectations are high in the Hunter and a slow start could see questions asked early of coach Nathan Brown.
Good evening and welcome to League Unlimited's live blog of tonight's clash between the Knights and Sharks - both sides are unchanged.
Referees & scorers:
Referees: Peter Gough, Phil Henderson
Touch Judges: Rickey McFarlane, Drew Oultram
Video Referee: Bryan Norrie, Ashley Klein
NEWCASTLE KNIGHTS (14)
Tries: Tim Glasby, Edrick Lee
Field Goals:
Conversions: Kalyn Ponga (2/2)
Penalty Goals: Kalyn Ponga (1/1)

CRONULLA-SUTHERLAND SHARKS (8)
Tries: Sione Katoa
Field Goals:
Conversions: Shaun Johnson (1/1)
Penalty Goals: Shaun Johnson (1/1)