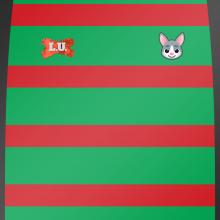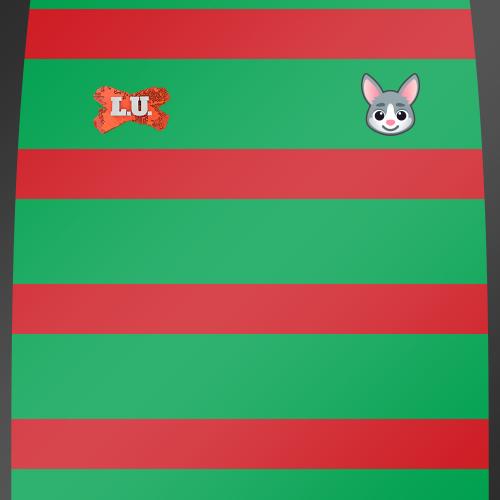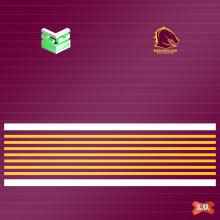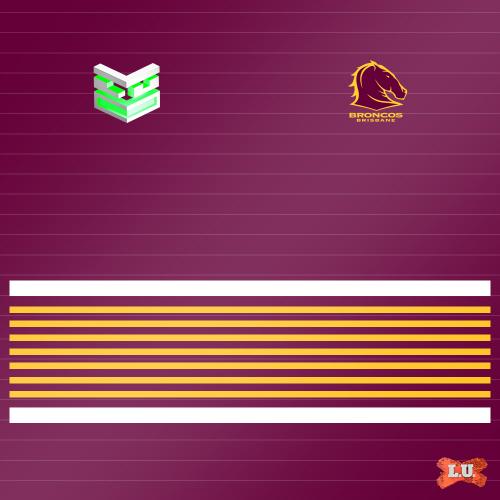 7:50pm Thu May 2, 2019
Round 8 - Accor Stadium - Crowd: 13643
FULL TIME - An emphatic win for Souths while Brisbane can't built on last week's win on Cronulla and appear long odds to make the finals this year the way they are defending.
Conversion: Rabbitohs
Kicked by Adam Reynolds.
Reynolds again perfect from the boot.
Rabbitohs lead
Rabbitohs
38 - 6
Broncos
Try: Rabbitohs
Scored by John Sutton. Kick to come.
Cook short to Sutton who reaches out and scores!
Rabbitohs lead
Rabbitohs
36 - 6
Broncos
Darius Boyd again trapped in-goal. Souths have well and truly put in a complete performance tonight after a couple of unconvincing wins.
Penalty Goal: Rabbitohs
Kicked by Adam Reynolds.
Penalty and Reynolds extends Souths' lead to 26.
Rabbitohs lead
Rabbitohs
32 - 6
Broncos
Adam Reynolds grubbers back inside and Tevita Tatola is there to keep Darius Boyd in-goal. Souths with a late chance to put the exclamation mark on the win.
Conversion: Rabbitohs
Kicked by Adam Reynolds.
Reynolds slots it.
Rabbitohs lead
Rabbitohs
30 - 6
Broncos
Try: Rabbitohs
Scored by Sam Burgess. Kick to come.
Damien Cook holds it up for Burgess who steams over and that missed opportunity on the other end from Oates proves costly.
Rabbitohs lead
Rabbitohs
28 - 6
Broncos
Alex Johnston breaks through and passes to Corey Allen who looks a good chance of scoring but slips over.
Patty Carrigan to the 20 on the first before Tom Dearden holds it up for Anthony Milford who finds Darius Boyd and the fullback just stays in play. Back to the other side where Carrigan is taken 10 out. They go back to the other edge again - Matthew Lodge with a lovely long ball to Anthony Milford, space to Jack Bird who offloads late for Corey Oates but he drops it cold over the line.
Brisbane with much more energy in attack this half - Andrew McCullough looking threatening through the middle. But not leading to more points unfortunately for them. Meanwhile, Tevita Tatola works it over halfway on the fourth for Souths but gives up a penalty for an incorrect play the ball. Broncos with another chance to reduce the buffer and stage a late fightback.
Adam Reynolds goes high on the last and Campbell Graham bats it back to Cody Walker who throws it back inside in hope but Tom Dearden is there to wrap it up. You'd think even one more point will do it for the Rabbitohs tonight.
Conversion: Broncos
Kicked by Jamayne Isaako.
Isaako sends it through.
Rabbitohs lead
Rabbitohs
24 - 6
Broncos
Try: Broncos
Scored by Corey Oates. Kick to come.
Milford short to Oates who runs a line like that of a second rower and barges over.
Rabbitohs lead
Rabbitohs
24 - 4
Broncos
Andrew McCullough slices through now and links with Darius Boyd who is taken 30 out. Anthony Milford now runs straight into an offside player and draws a penalty. Big chance for Brisbane again to take advantage of a lees than convincing opening to this half from Souths.
Brisbane threatens on the left edge as a quick tap on from Jack Bird sends Corey Oates steaming down the corner but great defence again from Souths who force him into touch.
A sloppy start from both sides. Sam Burgess drops the ball bringing it up inside his own half and Brisbane have a chance to strike back.
The ball spills out though and Brisbane survive.
Souths with the first try-scoring opportunity of the second half. John Sutton taking the ball over halfway and earning a penalty. Rabbitohs 20 out to start the new set.
Anthony Milford trapped just shy of his own goal-line as Souths muscle up early. Jack Bird and Joe Ofahengaue not able to find many metres through the middle as Anthony Milford clears it early and Alex Johnston collects it on the 30.
Jamayne Isaako spills the last-tackle bomb from Adam Reynolds but he turns around to make sure it goes backwards.
Corey Oates goes straight into touch off the scrum as Brisbane explore the left edge.
An early reprieve for Brisbane with the officials picking up a forward pass from Damien Cook near halfway.
Back underway for the second half.
HALF TIME - It's all Cody Walker as Souths lead 24-0 at the break.
Conversion: Rabbitohs
Kicked by Adam Reynolds.
Reynolds hook it back through the posts.
Rabbitohs lead
Rabbitohs
24 - 0
Broncos
Try: Rabbitohs
Scored by Kyle Turner. Kick to come.
Cody Walker holds the ball up and sends Kyle Turner crashing over in a cruel blow on the break for Brisbane.
Rabbitohs lead
Rabbitohs
22 - 0
Broncos
High tackle on Kyle Turner. 30 out, 1 minute and 30 seconds to go. Souths with a chance to push further ahead.
Corey Oates and Jack Bird with strong runs to start this set for Brisbane. They chip ahead now for James Roberts and Alex Johnston is under enormous pressure but scoops up the ball. Two minutes to go.
Anthony Milford short to Tevita Pangai who threatens to go through but he's taken in a solid tackle and then tries to force an offload but Cody Walker is there to save the day for the home side.
Late chance for Brisbane, Andrew McCullough forces a dropout.
Another powerful set from Brisbane - Corey Allen tackled two out from his own line. If the Broncos can fix their ill-discipline this would be far closer as they are making good metres through the middle. Adam Reynolds again forced to kick from inside his own 30 and again Jamayne Isaako is up to the challenge.
Liam Knight hits it up and the ball spills straight out.
Sam Burgess whacks Joe Ofahengaue and forces the ball loose. Souths scrum 20 out.
Cody Walker takes on the line, is ankle-tapped, but gets the ball away as he falls to the ground. John Sutton rushes a kick and it's a good one, finding touch five out.
Conversion: Rabbitohs
Kicked by Adam Reynolds.
Reynolds pilots that through and takes his personal tally tonight to 10 points.
Rabbitohs lead
Rabbitohs
18 - 0
Broncos
Try: Rabbitohs
Scored by Adam Reynolds. Kick to come.
Anthony Milford sees an opportunity on the left edge, Adam Reynolds pounces though intercepting the ball and racing away to score.
Rabbitohs lead
Rabbitohs
16 - 0
Broncos
Souths threatening, Adam Reynolds takes the line on and kicks but drops the ball into a Brisbane defender.
Big penalty - Brisbane pinned for offside and Souths get easy passage out of their own 10-metre mark. They weren't finding much joy getting out of their own end but are already in the Broncos' half now.
Brisbane with an overlap on the left edge it seems - a three-on-two - but they scramble and spread well to take Corey Oates into touch - Jack Bird's pass behind the winger and that split second he had to stop may have been the difference.
Campbell Graham flies above to take the last-tackle bomb and South Sydney get the ball right back. Brisbane standing up in defence though - Rabbitohs inside their own 20 on the last and Adam Reynolds again clears it, Jamayne Isaako again back there to take it and Brisbane are already over halfway on the second.
Settled set after points from Souths - Adam Reynolds clears it from just shy of halfway. Jamayne Isaako under it and brings the ball just past the 20. Brisbane finally with the ball back.
Conversion: Rabbitohs
Kicked by Adam Reynolds.
Reynolds again perfect from next to the posts.
Rabbitohs lead
Rabbitohs
12 - 0
Broncos
Try: Rabbitohs
Scored by Cody Walker. Kick to come.
And Walker has a double - nothing much happening on the last, Walker grubbers through for himself and it bounces perfectly again for the 29-year old.
Rabbitohs lead
Rabbitohs
10 - 0
Broncos
And they get another penalty here and very soon the Broncos could very quickly find themselves in a big hole.
Jamayne Isaako sends the ball very far out on the full off the restart.
Conversion: Rabbitohs
Kicked by Adam Reynolds.
Easy shot from right in front.
Rabbitohs lead
Rabbitohs
6 - 0
Broncos
Try: Rabbitohs
Scored by Cody Walker. Kick to come.
Alex Johnston takes the ball up, James Roberts knocks it out in attempting to tackle, but the fullback intentionally toes it ahead before the ball hits the ground and it bounces for Walker who scores.
Rabbitohs lead
Rabbitohs
4 - 0
Broncos
Corey Oates with an error in the ruck - having traded sets it could be a big break for the home side.
Broncos making good metres through the middle - 30 out on the last - Anthony Milford tests Corey Allen in the air again but he stands up to take the ball. Souths still struggling to get out of their own end. Sam Burgess though puts his hand up for a strong run. Rabbits in their own half on the last - Adam Reynolds sends it high again and Darius Boyd does well to take it again.
Broncos now 40 out on the last - Anthony Milford goes high again but Corey Allen takes it with little pressure. Souths working it out from deep inside their own 20 here. Tevita Tatola with a fantastic run towards halfway on the fourth. Adam Reynolds long on the last and Darius Boyd has it.
Cameron Murray takes the ball up and passes it forward for Thomas Burgess but he spills it regardless and the Broncos get it back.
Shift left - Cody Walker quickly shoves it on to Campbell Graham and he is tackled but not before picking up strong metres. Souths 20 out midway through the count. John Sutton with a lovely kick on the last and they force a dropout - pressure early on Brisbane.
Jack Bird penalised for mid-air contact on Corey Allen. Souths kick for touch and start their new set on their own 30.
Adam Reynolds with one of his classic spiralling bombs. All players leave it and it bounces back for Tevita Pangai.
Anthony Milford bombs on the last but no Brisbane players contest the kick and Kyle Turner comes down with it.
And an early penalty too for the Broncos - they tap. Payne Haas with the hit-up. Andrew McCullough short to Matthew Lodge who is tackled just short of the line in front of the posts. Tom Dearden then to Matt Gillett who finds James Roberts but he's wrapped up comfortably. Darius Boyd short now to Jack Bird who surges over but appears to have been held up.
Sam Burgess ruled to have made an early error - Brisbane 40 out with a great chance to post first points.
Brisbane with the first hit-up of the night. Matthew Lodge and Tevita Pangai with the first carries. Payne Haas now with a strong charge towards halfway. Anthony Milford then puts it higher for Corey Allen who is under it.
Darius Boyd, in his 300th game, leads out the Broncos at ANZ Stadium.
While much of the talk this week has been about Wayne Bennett vs Anthony Seibold, the more intriguing story is the debut of halfback Tom Dearden - with Kodi Nikorima likely off to the Warriors, all eyes will be on the youngster to see if he can spark Brisbane's season.
One change for Souths - Tevita Tatola starts with George Burgess dropping to the bench.
Patty Carrigan comes onto the bench in place of Kotoni Staggs for Brisbane.
Good evening folks and welcome to tonight's grudge match between the Rabbitohs and Broncos.
Referees & scorers:
Referees: Gerard Sutton, Peter Gough
Touch Judges: Chris Sutton, Phil Henderson
Video Referee: Jared Maxwell, Ben Galea
SOUTH SYDNEY RABBITOHS (38)
Tries: Cody Walker (2), Adam Reynolds, Kyle Turner, Sam Burgess, John Sutton
Field Goals:
Conversions: Adam Reynolds (6/6)
Penalty Goals: Adam Reynolds (1/1)

BRISBANE BRONCOS (6)
Tries: Corey Oates
Field Goals:
Conversions: Jamayne Isaako (1/1)
Penalty Goals: