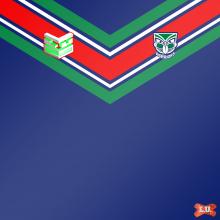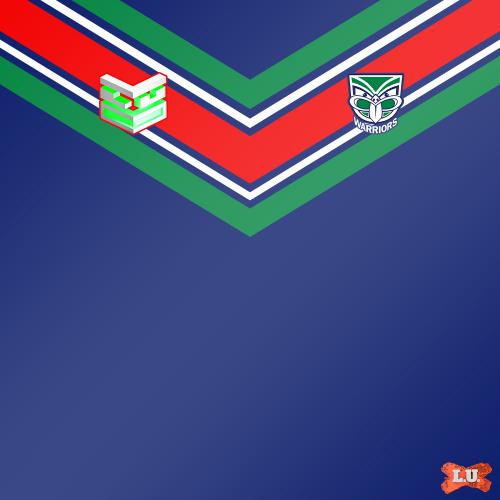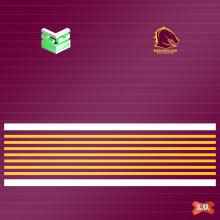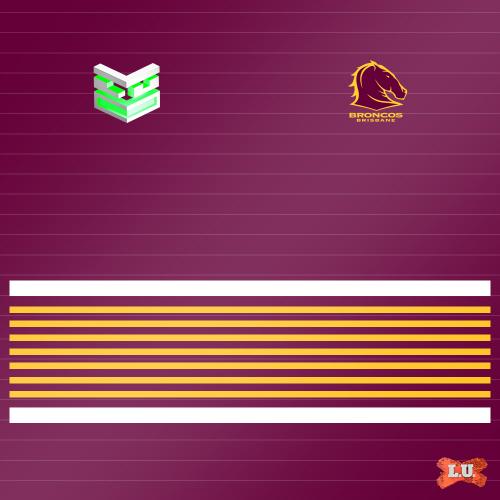 5:30pm Sat May 25, 2019
Round 11 - Mt Smart Stadium - Crowd: 17495
FULL TIME - In a defensive grind, Brisbane outlast the Warriors 8-2.
They spread it right and Issac Luke drops the ball... Brisbane win!
Ken Maumalo checked off the ball. Warriors penalty 10 out.
Brisbane find touch 20 out from the Warriors line.
But James Segeyaro replies to help force the ball out and Brisbane have it back and should win.
Bunty Afoa catches James Segeyaro offside. Warriors penalty. Big chance. They're 30 out.
James Segeyaro with a lovely kick that finds touch 10 out.
Ken Maumalo fields the kick and finds Roger Tuivasa-Sheck early but the fullback is taken 10 out from his own line. Warriors working it out from deep inside their own half. Blake Green kicks early but Darius Boyd reads it well.
Blake Green with another great kick on the last and Darius Boyd does incredibly well to take it and fall to the ground, avoiding being trapped in-goal. Warriors being offered little chance of scoring against this determined Broncos side.
Brisbane drop the ball and the Warriors have it back. They are on halfway on the third through Lachlan Burr. Leeson Ah Mau then over the 40. Issac Luke dances around and offloads for RTS, back to Luke who shifts to Isaiah Papalii on the right. They're 30 out. Bomb to Ken Maumalo who has it, flicks back to Peta Hiku but he drops it.
Ken Maumalo with a rare error playing the ball. Broncos with a full set to seal this one 10 out.
Brisbane try their luck down the left edge but Jamayne Isaako runs out of room and is taken into touch.
Corey Oates turns defence into attack as he races towards halfway. They then go right and Gehamat Shibasaki links with Jamayne Isaako who races upfield before being pulled down just 40 out. Tom Dearden then finds space in the middle and Brisbane are 10 out. Anthony Milford grubbers and forces an error. Broncos ball.
Blake Green to the air on the last, the ball is batted back by the Warriors but Kotoni Staggs is onto it.
Patty Carrigan with an error. Warriors 40 out with a chance to hit right back.
Conversion: Broncos
Kicked by Jamayne Isaako.
Isaako sends it through.
Broncos lead
Warriors
2 - 8
Broncos
Try: Broncos
Scored by Anthony Milford. Kick to come.
James Segeyaro to Milford on the last who slices through, taking the line on and scores the first try! The step back inside sees him beat Ligi Sao and then he just dives over.
Broncos lead
Warriors
2 - 6
Broncos
Matthew Lodge earns a penalty and Brisbane now get a chance to post the breakthrough try. Tom Dearden finds touch 40 out from the Warriors line.
James Segeyaro with the clearing kick on the last and again Ken Maumalo is back there to take it. The Warriors outside backs again with strong metres coming out of their own end. They're 40 out on the last. Kodi Nikorima to the air and Corey Oates goes airborne to take it.
Tom Dearden now kicks to Ken Maumalo who links with Roger Tuivasa-Sheck and again they hand possession back to the Warriors. Geez - these New Zealand outside backs are getting their sets started off brilliantly - they are over halfway on the third. Now 10 out on the last - they shift it left and Ken Maumalo throws it back inside but not before stepping into touch. Handover.
But they don't crack them. Roger Tuivasa-Sheck goes for the long ball to no-one that sprays into touch.
Momentum turns again as another kick from Blake Green forces an error, this time from Alex Glenn. Warriors ball 10 out.
Brisbane spread it left on the last - Anthony Milford to Tom Dearden who goes wide to Corey Oates and the winger reels it in, spins around but then drops the ball. Warriors get it on their own 10.
Alex Glenn now earns Brisbane a valuable penalty. They are 40 out.
Anthony Milford goes to the air on the last, it appears as if Ken Maumalo knocked that forward but the referee rules it was a Broncos hand and the Warriors get it back. Blake Green kicks from inside his own half on the last but Corey Oates is under it.
Blake Green with another lovely grubber and Kodi Nikorima is going after it, he almost gets to it but takes the ball dead as Brisbane get a seven-tackle set.
Blake Green with the grubber on the last, the bounce is terrible for Anthony Milford who fumbles it backwards but he gets back there just in time to bat it dead. More pressure to come.
First chance of the half for the Warriors after Gehamat Shibasaki comes up with an error trying to clean up a tap back. Home side 20 out.
HALF TIME - It's been scrappy but both sides defending bravely to concede the one penalty goal.
Penalty Goal: Broncos
Kicked by Jamayne Isaako.
And we are locked up at the break.
Tied up at
Warriors
2 - 2
Broncos
Penalty Broncos right on the buzzer, 35 out and they will shoot to lock things up.
Tom Dearden with another simple kick straight to the Warriors - both sides just trading sets at the moment with neither able to crack the other.
Tom Dearden kicks again on the last but again Ken Maumalo steams onto it and surges over halfway. David Fusitua towards the 30. Warriors get excellent metres out of their outside backs. Stab kick early and Darius Boyd beats the chasers to get out of in-goal.
Blake Green again bombs towards Ken Maumalo. He goes above to take it and tries to unload the ball but does so to a Brisbane player. Broncos defending brilliantly.
Jazz Tevaga helped off with a potential leg injury.
Blake Green goes high - Jamayne Isaako is nowhere near it - Gehamat Shibasaki cleans it up and is traped in-goal.
Bunty Afoa with the first carry off the 20m dropout. Warriors over halfway on the second as they look to push further ahead.
Penalty Goal: Warriors
Attempted by Patrick Herbert.
Herbert shanks it to the left.
Warriors lead
Warriors
2 - 0
Broncos
They will go for two more.
Joe Ofahengaue pinned for being offside. Warriors penalty. 20 out.
Anthony Milford puts up a floating bomb, it bounces backwards for Tom Dearden who flicks it inside to Payne Haas. The ball goes back to Matt Gillett and he kicks but the Warriors have it back. They now try a bomb of their own and Kodi Nikorima has it and grubbers ahead forcing Darius Boyd in goal.
But they give up possession straight away. Isaiah Papalii ruled to have dropped the ball as he overruns the Blake Green pass.
Kotoni Staggs hits Kodi Nikorima high and the Warriors march upfield. They're 30 out.
Tom Dearden penalised and the Warriors again get easy metres out of their own end.
Alex Glenn again surges over the line off a Anthony Milford short ball but it's called forward.
Anthony Milford with a nice grubber and he forces a dropout.
Make that 10 out. Ken Maumalo with a massive run up towards the 30 but then Peta Hiku drops it.
But they turn it over straight away, Darius Boyd losing it in the tackle of Blake Green. Warriors scrum fee 20 out from their own line.
Relieving penalty for the Broncos. They start the new set 30 out from the Warriors line.
Kodi Nikorima explores the right edge and sends it long for David Fusitua but he overruns it and the pass wasn't that good either. It goes into touch. Broncos survive.
Jake Turpin holds onto Leeson Ah Mau too long. Penalty.
Blake Green goes high on the last for Ken Maumalo. Jamayne Isaako gets a hand in there and briefly knocks it forward. Warriors 10 out.
Jake Turpin clears it to try get his side out of their own end and it picked up by Ken Maumalo who takes it towards halfway. Turpin now pinned for a penalty. Warriors 30 out.
Blake Green shoots for a 40/20, it looks like it will make it but Jamayne Isaako is just there in time to stop the ball before linking with Darius Boyd who is dragged back towards his line. Great set after points.
Penalty Goal: Warriors
Kicked by Patrick Herbert.
Herberts gives the Warriors the early lead.
Warriors lead
Warriors
2 - 0
Broncos
Kodi Nikorima tries to grubber through on the last but takes it up too far and it stops in the line, Anthony Milford falling on it. Brisbane with an error straight after though and they concede a penalty.
Matthew Lodge with an error bringing it up. Warriors to have a full set 40 out from the Brisbane line.
Roger Tuivasa-Sheck with a dangerous grubber towards the line but Kotoni Staggs cleans it up and Brisbane survive.
Blake Green finds touch on halfway.
Anthony Milford puts a floating bomb up on the last but it's far too deep and Ken Maumalo takes it in-goal before getting a penalty on the first play.
Leeson Ah Mau offloads straight to Darius Boyd. Broncos on halfway.
Kodi Nikorima fumbles the Tom Dearden kick trying to clean it up, backwards though, and he races up past the 20. Now they earn a relieving penalty.
NO TRY: The Warriors scramble well to hold him up.
BUNKER: Anthony Milford short to Alex Glenn who crashes over but appears to have been held up.
Anthony Milford with a lovely kick down the left corner and the Warriors have to take it dead.
Adam Blair with a great run towards the 30. David Fusitua also surges over the 40. Jamayne Isaako fumbles the kick on the last, backwards though. Broncos on their 30.
Broncos with a strong set and 20 out on the last. Tom Dearden pops a kick over which Kodi Nikorima bobbles before handing it off to Roger Tuivasa-Sheck. Warriors 10 out.
Warriors up over the 40 on the fourth through Leeson Ah Mau. Kodi Nikorima runs it on the last down the left edge and links with Ken Maumalo who kicks inside and Darius Boyd is up to the task and Brisbane have it back.
Payne Haas and Matthew Lodge with the opening runs but they are hit hard. Alex Glenn find more luck and takes it towards the 30 and then over it. Haas now over halfway. Great first set as Tom Dearden goes high on the last for Roger Tuivasa-Sheck who is under it.
First half underway at Mt Smart Stadium.
Kick-off expected shortly.
Good evening and welcome to tonight's clash between the Warriors and Broncos.
Referees & scorers:
Referees: Ashley Klein, Ziggy Przeklasa-Adamski
Touch Judges: Todd Smith, Tim Roby
Video Referee: Steve Chiddy, Bryan Norrie
WARRIORS (2)
Tries:
Field Goals:
Conversions:
Penalty Goals: Patrick Herbert (1/2)

BRISBANE BRONCOS (8)
Tries: Anthony Milford
Field Goals:
Conversions: Jamayne Isaako (1/1)
Penalty Goals: Jamayne Isaako (1/1)