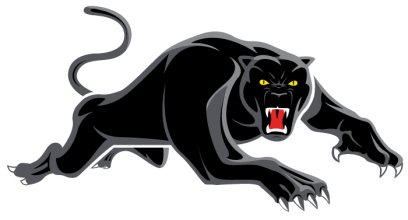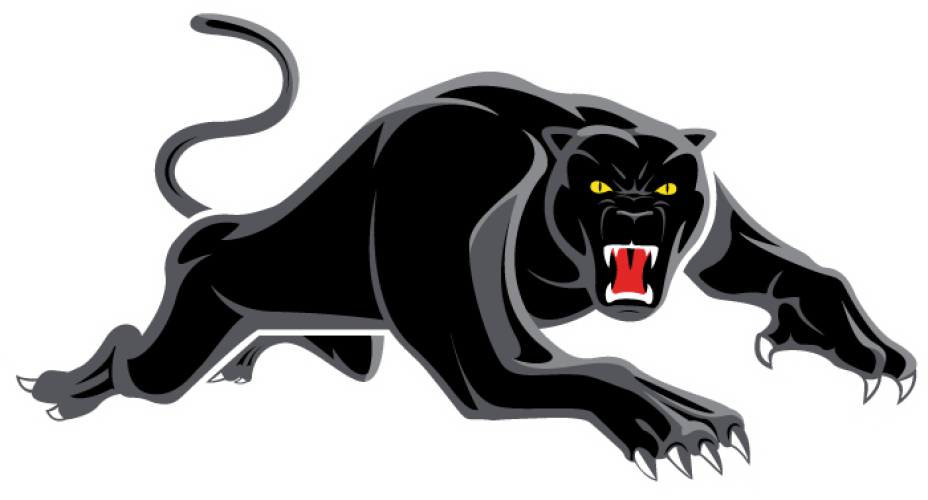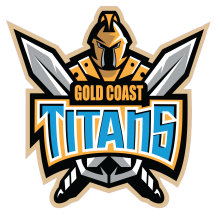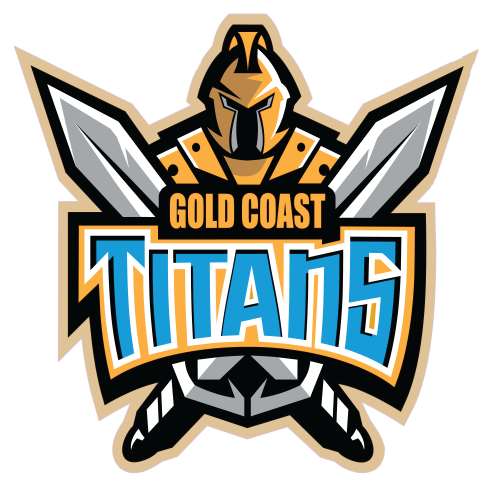 6:00pm Fri July 12, 2019
Round 17 - Panthers Stadium - Crowd: 10317
FULLTIME :: Panthers move into the top eight after a dominant win 24-2.
PENALTY TITANS! Holding down. It is all academic now. Titans not rushing to get the tap going.
PENALTY TITANS! Hand on the ball.
Panthers looking to celebrate now. An early spread to Kikau goes to the ground.
Conversion: Panthers
Attempted by James Maloney.
Maloney from the right, has a chance to redeem himself and fades it wide.
Panthers lead
Panthers
24 - 2
Titans
Try: Panthers
Scored by Brian To'o. Kick to come.
Action Naden! He sees the ball on the ground, toes it ahead.. then rolls onto the goal-line. Panthers hold on and James Maloney spies Brian To'o free on the wing, he chipped one right and the winger puts together another acrobatic effort.
Panthers lead
Panthers
24 - 2
Titans
Panthers aiming to put the game to bed slash down the left but the inside ball to Maloney is dropped.
Titans try to get something going with a short kick-off but like the rest of the night, knock it on.
Conversion: Panthers
Kicked by James Maloney.
An easy assignment for Maloney and he adds another.
Panthers lead
Panthers
20 - 2
Titans
Try: Panthers
Scored by Dylan Edwards. Kick to come.
There is the sealer! Dylan Edwards steps back inside and dives over.
Panthers lead
Panthers
18 - 2
Titans
It just isn't coming together for the Titans tonight. Somehow, Jarrod Wallace was left with the ball on last and he hoofed one over the sideline.
Bill Kikau burst through, flung one to Josh Mansour who dives over. Sadly for the faithful looking for some cheer it was ruled forward.
Nope. Fotuaika charged near the line, tried to free his arm and loses it.
PENALTY TITANS! The visitors have been clunky tonight, they get a piggyback penalty. Can that create something for them.
Panthers had them shot to bits! Luai spied it and tried to fire the hollywood ball to Josh Mansour. Sadly, the Lebanon winger is not 7 feet tall so it sailed over the sideline.
Brilliant work from Naden. He was released down the left by Yeo, banana kicked it inside for Dylan Edwards. The fullback tried to toe it ahead for himself but brilliant cover work from the Titans. GLDO.
Nope. They drop it. Will Matthews is driven into the turf and loses it on contact. Story of the night.
Titans bomb it again. Superb work down the left from Brian Kelly and AJ Brimson, two of the coast's better players tonight sent the fullback across. The ball looped inside before Kevin Proctor tried to manufacture something on last but it was luckily knocked down by the Panthers.
INTERCEPT! Ryley Jacks turns the momentum with a snaffle. Titans have struggled in attack but can they put some pressure on the Panthers.
Mitch Rein tries the spectacular and Whitbread loses it.
The most subdued 40/20 ever? Tyrone Roberts nailed one and the referee screamed "inside" but every one including try-scorer To'o watched it tumble over. Titans ball.
Sloppy set from the Titans after they were gifted it be an error from Bill Kikau. Last tackle sees the play break down and the Panthers are quickest to the ball.
Steady start from both sides. Neither fullback troubled underneath bombs and yardage hard to come by.
KICK-OFF! Another one as DJ Khalid says.
Hope everyone got a drink and is ready for the second half! Panthers are ahead by a dozen, looking to make it six-straight victories and move into the top eight. The Titans have looked promising but the story of their season is their inability to complete.
Penalty Goal: Panthers
Kicked by James Maloney.
The half kicks his third of the night.
Panthers lead
Panthers
14 - 2
Titans
PENALTY PANTHERS! Wayde Egan just exploded through the ruck and earns a late whistle. Maloney in his best Russell Westbrook impression, goes for two.
PENALTY PANTHERS! Titans holding down to keep themselves in the ruck contest. Panthers with a final chance in the half.
Conversion: Panthers
Attempted by James Maloney.
Maloney from deep, fades it wide.
Panthers lead
Panthers
12 - 2
Titans
Try: Panthers
Scored by Brian To'o. Kick to come.
GREEN LIGHTS.. TRY! Towering kick from Maloney forced an error from AJ Brimson. The veteran half scooped it up quickly, got it out to Brian To'o who does the spectacular dive to ground it.
Panthers lead
Panthers
12 - 2
Titans
BUNKER TIME! Brian To'o can fly! Checking onside, grounding and licorice all sorts.
All the kick-offs tonight have had hearts in mouth. Penrith have got the first result from one. James Maloney angles a GLDO that dribbles over the sideline. Panthers ball.
Bit fortunate there. Brian Kelly was stuck on the left sideline, on last, dribbled one through and Dylan Edwards toes it back in trying to gather. GLDO.
Young rake Mitch Kenny makes a meal of a pass at dummy-half. Can the Titans strike back?
Bombed try 101! The Panthers stab one through on last, regather but Dean Whare's pass goes astray.
Conversion: Panthers
Kicked by James Maloney.
Besides the posts, Maloney makes the lead six.
Panthers lead
Panthers
8 - 2
Titans
Try: Panthers
Scored by Dylan Edwards. Kick to come.
We have points! Panthers did their own version of pass the parcel, it ended up in the hands of the fleet-footed Jarome Luai twice, he flicked it inside for Dylan Edwards to cross.
Panthers lead
Panthers
6 - 2
Titans
Titans can't complete again. Stockwell drops a hard pass near the line.
PENALTY TITANS! Again Bryce Cartwright is involved in the action. The secondrower goes for a chip on last, tries to chase through but is looked to have been blocked. After a consultation, penalty.
Titans have looked likely but can't execute. Phillip Sami powered past some defenders before throwing a late offload to AJ Brimson, the custodian has sparked the Titans attack but was taken down. Bryce Cartwright trying to keep the motor running throws it right at Moeaki Fotuaika who loses it.
PENALTY TITANS! Surprise guys, another penalty. Titans right on the attack now.
All the Panthers good work is undone. Brent Naden pinned the ears back on the left side, just eyeing up his defender before being tackle. The last-tackle comes to naught as the Titans earn a relieving penalty.
PENALTY TITANS! AJ Brimson shows some pace to almost poke through but goes without the ball. It was stripped two-on-one so whistle time.
Penalty Goal: Titans
Kicked by Tyrone Roberts.
Roberts makes it two-all.
Tied up at
Panthers
2 - 2
Titans
PENALTY TITANS! Wallace pokes through and is centermetres away. It comes back for an offence against James Fisher-Harris. Titans going to lock us up.
SHADES OF WEDNESDAY NIGHT! Maloney stalls on a kick again and Jarrod Wallace charged it down and is off! He gets past halfway and earns the side a penalty. Big chance for the visitors.
Time off! Dale Copley is in a bad way. The centre contacted the cement shoulder of Bill Kikau and looks to be off for a HIA.
Titans try a relieving kick but it bounced mid-field and fell into the lap of Jarrod Wallace. Not the man you want in that spot and it showed when the forward just dropped it trying to pass.
PENALTY PANTHERS! The Panthers go left and stretch the Titans but can't break through. Brent Naden tries to cut inside but is held up, illegally according to the referee, penalty.
PENALTY PANTHERS! Now they concede a penalty right after. Maloney shoots the Panthers over halfway as they look to convert this fast start.
Finally.. the Titans have got the ball into the Panthers half. The last-tackle kick is taken by Kelly who tries to throw the hail mary to Bryce Cartwright, who fumbles his second of the night.
RED LIGHTS.. NO TRY! Confirmed. Titans with a 7-tackle set.
BUNKER TIME! Brent Naden looks like he's gone over the sideline, we are still confirming though. Good work in the build up from Luai, he stabbed a kick through the line but the young centre couldn't finish.
The Panthers forwards are scything through the Titans. Frank Winterstein with a slight step with a Bill Kikau style run but was hauled down. On last, Maloney rocketed one right into a Titan, who makes aslip catch. Maybe could have used him last night in England.
Reprieve for the visitors though, Luai tried to skip to the left but left without the ball. Don tries to counter but he also drops it. Double knock.
Panthers are full of running in the early exchanges. They have made metres at will against a retreating Titans defense and James Tamou goes close on a six-again call.
Penalty Goal: Panthers
Kicked by James Maloney.
Mlaoney knocks over the first points.
Panthers lead
Panthers
2 - 0
Titans
PENALTY PANTHERS! Kikau charges through the heart of the Titans defense but is held down. Whistle goes, Panthers point to the sticks.
There are Cartwright's on both sides tonight. Bryce back at the foot of the mountains tonight takes a hit-up down the right side, but gets it jarred loose.
The Titans stride onto the carpet-like surface of Penrith stadium, in their white with blue stripes kit looking to get themselves back in the winner's circle. The visitors have won their last two away games and can upset the applecart for the Panthers if they can make it three. The bell tolls for thee.. Penrith. The home side are roared onto the turf, led by the returned James Maloney, in their licorice all-sorts jersey, recieving the kick-off.
Guys we've done it! Everyone has got through the Origin period - some are happy (Blues fans) and some miserable (Maroons fans) but back to regular programming now. Crack open a beer, put your feet up and enjoy the first game of Round 17 - Penrith taking on Gold Coast. The hosts are riding high, winning five-straight and refreshed from their bye against a stubborn but blunted Gold Coast Titans side, looking to play spoiler tonight. For the Panthers, a famous surname - Cartwright of the Jed variety makes his debut with Frank Winterstein starting and Issah Yeo moved to lock. The visitors are 1-17.
Referees & scorers:
Referees: Henry Perenara, Jon Stone
Touch Judges: Kasey Badger, Rickey McFarlane
Video Referee: Steve Chiddy, Beau Scott
PENRITH PANTHERS (24)
Tries: Dylan Edwards (2), Brian To'o (2)
Field Goals:
Conversions: James Maloney (2/4)
Penalty Goals: James Maloney (2/2)

GOLD COAST TITANS (2)
Tries:
Field Goals:
Conversions:
Penalty Goals: Tyrone Roberts (1/1)