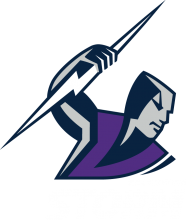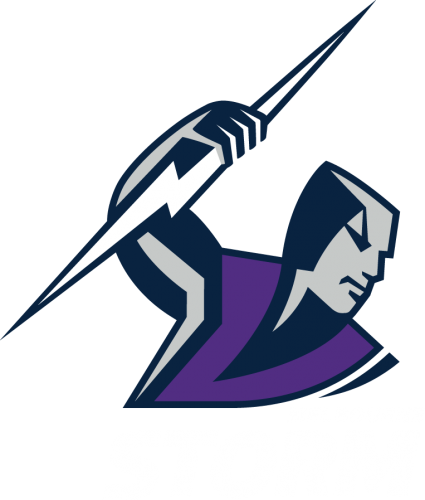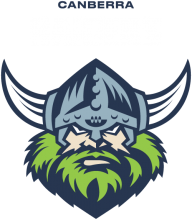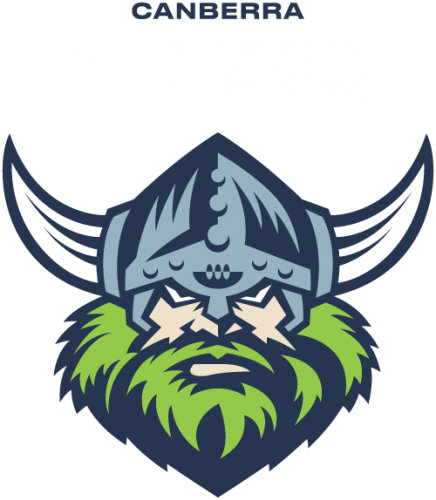 5:40pm Sat September 14, 2019
Finals Week 1 - AAMI Park - Crowd: 20136
Storm on the last put up a high bomb. It floated in the Melbourne sky for ages, bounced away from the pack and right into the hands of Elliot Whitehead who took the Raiders into the final four.
Raiders take it left on last and they're caught.
Melbourne go short and Vunivalu catches it well.. but he goes out.
Conversion: Raiders
Kicked by Jarrod Croker.
Croker, who has had his issues with his goalkicking tonight, has an important kick here. It's in front. He takes his time and eventually, nails it.
Raiders lead
Storm
10 - 12
Raiders
Try: Raiders
Scored by John Bateman. Kick to come.
GREEN LIGHTS.. TRY! Nothing wrong with the loose carry it is called play on. Leilua has caught it well and turned it well inside and Bateman takes it under the posts.
Tied up at
Storm
10 - 10
Raiders
Storm swarm well and the Raiders are denied again.. but hang on.
Hodgson rolls it in from an ordinary set and the Raiders have six more.
Storm have hit the NOS button. The big forward has charged back on but lost it.
Jahrome Hughes waited before he just shot one in low that traps Bailey Simonssen.
PENALTY STORM! Much like at the other end, an obstruction penalty brings back the play.
PENALTY RAIDERS! Bateman clipped high.
PENALTY RAIDERS! Will Chambers got in the way of a perfect set play from the Storm scrum. They had put both Addo-Carr and Vunivalu on the right hand side.
Storm starting to put their stamp on the game. Munster timed the kick well and Charnze can't take it clearly.
Raiders just haven't been able to execute in this second half. Another move to the right is batted forward at the last stage before Leilua strides over.
PENALTY RAIDERS! Second effort from the defenders. Raiders shoot over halfway.
Huge hit from Suliasi Vunivalu! The Raiders tried to strip the numbers left but the last ball sees Simonssen cleaned up.
The best set from the Raiders this half. Stabbed kick through kept Munster in goal.
Storm with a lovely set play on the right but Vunivalu is taken over the sideline.
After ten minutes Raiders have finally touched the ball. Charnze Nicoll-Klokstad is met with some heavy contact.
Penalty Goal: Storm
Kicked by Cameron Smith.
Smith will add two more to the tally.
Storm lead
Storm
10 - 6
Raiders
PENALTY STORM! Croker was pinned in the tackle and is called. It was a magnificent break on the left which created the chaos.
Penalty Goal: Storm
Kicked by Cameron Smith.
Smith duly salutes. Storm in front.
Storm lead
Storm
8 - 6
Raiders
PENALTY STORM! Ryan Papenhuyzen is clotheslined late by Hodgson. Referee immediately calls for the penalty. Storm can go ahead now.
Conversion: Storm
Attempted by Cameron Smith.
Smith has a chance to put Storm ahead within the first five minutes. Smith takes it on the right while Josh Hodgson is talking to the referee. It slid wide.
Tied up at
Storm
6 - 6
Raiders
Try: Storm
Scored by Suliasi Vunivalu. Kick to come.
Storm strike first! Smart kick from Jahrome Hughes and Vunivalu takes a screamer.
Tied up at
Storm
6 - 6
Raiders
PENALTY STORM! Markers not square. First chance for the home side.
We're ready to go for the second half! Storm trailing by four. Can they get themselves into another Preliminary final but the Raiders have been a game outfit.
Penalty Goal: Storm
Kicked by Cameron Smith.
Smith raises the flags. That is 100 goals for the season. HALFTIME.
Raiders lead
Storm
2 - 6
Raiders
PENALTY STORM! Joe Tapine on report for a chicken wing. Smith shoots for two.
PENALTY STORM! Aidan Sezer wasn't square. Storm tried the powerplay on last which had Munster driven back then the pass is knocked down.
Smith just lofted a kick up that Charnze Nicoll-Klokstad just reels in.
One-on-one strip! Brandon Smith picks it off Horsburgh. Storm now have a chance to get back on level pegging.
Penalty Goal: Raiders
Attempted by Jarrod Croker.
This time on the right, Croker surveys the kick.. 19 out.. pushes it left.
Raiders lead
Storm
0 - 6
Raiders
PENALTY RAIDERS! Storm pinged for holding down on last. That will infuriate Craig Bellamy. Another shot for the sticks.
Penalty Goal: Raiders
Attempted by Jarrod Croker.
Croker dusts himself to take the kick. He looks fine and gets himself ready to kick. He misses.
Raiders lead
Storm
0 - 6
Raiders
PENALTY RAIDERS! Croker is hammered without the ball.
Dale Finucane has burst through but spills it in wide open space.
Aidan Sezer who has been excellent thus far chews off too much with his kick and Storm will have a seven-tackle set.
Nick Cotric has failed his HIA. The young winger won't be back.
RED LIGHTS.. NO TRY! Rapana was inside the ten. It chalks off some good work from Bateman after the kick.
BUNKER TIME! Raiders might have a second. Checking onside and everything else.
Big contact again and Raiders force another error!
PENALTY STORM! Leilua is involved with a dangerous tackle. Rapana is put on report.
Lovely kick inside from Sezer JUST hits Papenhuyzen and Canberra have a dropout.
PENALTY RAIDERS! First touch and Leilua gets the whistle.
Storm go right again, the ball thuds off the chest of Chambers.
PENALTY STORM! Smith's dart caught them offside.
After all the dramatics Joey Leilua WILL be a free interchange. Cotric is off with a HIA and the rampaging centre is on!
Time off. Ryan Papenhuyzen broke free but his trailing leg caught Nick Cotric in the face. He is in the wrestling parlance - busted wide open - and we have time off.
Aidan Sezer loses it chasing through and trying to gather. This has been a very strong start from the visitors. The contact has been good and kept their line well.
Simonssen has been in the action all contest and gets some luck here. Munster tried a one-on-one strip but it was propelled forward.
PENALTY RAIDERS! Nelson Asofa-Solomona charged through the line, stopped short and the forward couldn't resist to put it over the line. Easy call for the referee.
Simmonsson now spills a bomb. Full set incoming for the Storm.
Good news: Joey Leilua is okay. The centre has taken his spot on the bench. The downside though, it will cost the Raiders an interchange to bring him on. Bit unlucky after a freak incident.
PENALTY STORM! Tackle in the air. Papenhuyzen is taken in the air and that is a huge let off for the Storm after he spilled it.
Storm have started to find their rhythm now. Papenhuyzen takes the bomb well and grubbers through, but it goes dead.
PENALTY STORM! Ball is ripped free then Storm get a relieving penalty now.
PENALTY RAIDERS! All action Simonssen. He takes the kick-off deep, bursts through a few tackles and then gets hit hard. whistle.
Conversion: Raiders
Kicked by Jarrod Croker.
Croker from the left-hand side. The Raiders captain tooks his time over the kick, nails it.
Raiders lead
Storm
0 - 6
Raiders
Try: Raiders
Scored by Bailey Simonsson. Kick to come.
GREEN LIGHTS.. TRY! He smashed that down.. we think. There was no bunker footage but it was wonderful ball work from the Raiders halves that opened up space for Simonssen to touch down.
Raiders lead
Storm
0 - 4
Raiders
BUNKER TIME! You can't script this! First touch of the ball and Bailey Simonssen might have scored.
PENALTY RAIDERS! Pair of strong charges from Nick Cotric and Charnze Nicoll-Klokstad earns the whistle.
Now we kick-off! Drama to get this game going.
..or maybe not! Joey Leilua has copped a firework to the eye in the run-on and we're stopped for the powerhouse back to get treatment. He's going through some tests and it looks like he will start on the bench. Bailey Simonssen. Welcome to finals football.
Cam(eron) Smith has the ball on the tee and we're ready for finals football! KICK-OFF!
We have a moment's silence for AFL star Danny Frawley who lost his life last weekend. Condolences go out to his family and friends. Well observed from the crowd.
Here come the Raiders onto a lush AAMI Park surface, some big support for the Green Machine in bleak city as they are greeted with a large chorus of boos. Next is the home side as a rousing cheer goes around the stadium as Cam(eron) Smith trots out with the Storm side. Both teams are ready and here we go!
Welcome to Melbourne! The first of our Qualifying Finals gets underway soon as Minor Premiers, Melbourne Storm host Canberra Raiders! About a month ago, the Raiders produced an epic comeback to secure a late victory at AAMI Park. Can similar happen tonight? Maybe! Kick-off in ten minutes.
Referees & scorers:
Referees: Ashley Klein, Chris Sutton
Touch Judges: Kasey Badger, Michael Wise
Video Referee: Steve Chiddy, Bryan Norrie
MELBOURNE STORM (10)
Tries: Suliasi Vunivalu
Field Goals:
Conversions: Cameron Smith (0/1)
Penalty Goals: Cameron Smith (3/3)

CANBERRA RAIDERS (12)
Tries: Bailey Simonsson, John Bateman
Field Goals:
Conversions: Jarrod Croker (2/2)
Penalty Goals: Jarrod Croker (0/2)