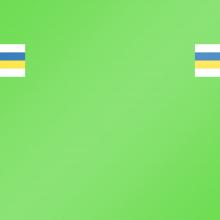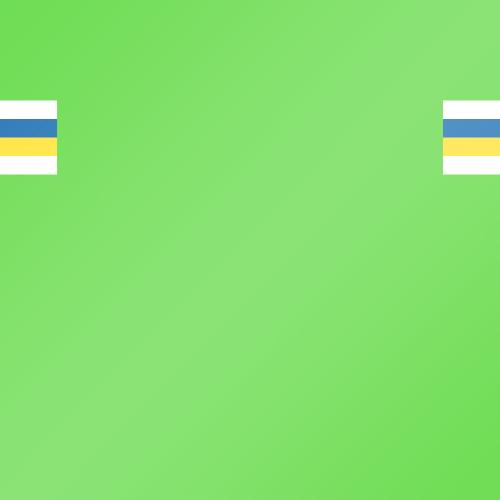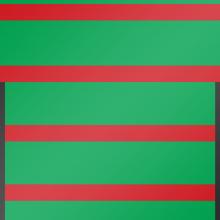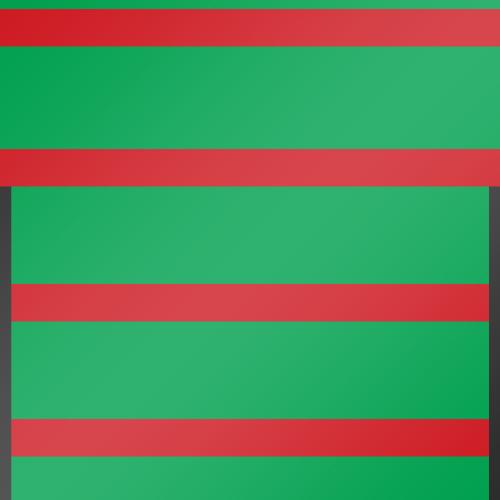 7:50pm Fri September 27, 2019
Finals Week 3 - GIO Stadium Canberra - Crowd: 26567
FULL TIME - Unbelievable goal-line defence takes the Raiders to the decider.
Conversion: Rabbitohs
Attempted by Adam Reynolds.
13 seconds to go.
Raiders lead
Raiders
16 - 10
Rabbitohs
Try: Rabbitohs
Scored by Campbell Graham. Kick to come.
Graham goes over late but it will matter little you'd think.
Raiders lead
Raiders
16 - 10
Rabbitohs
Souths with an error as they try to throw it around and the game is over. Raiders win!
Jarrod Croker with a massive run - Raiders 20 out - Alex Johnston trapped on the last right near his own line. Souths not where they want to be.
Souths drop it as they spread it and Canberra should win it.
Souths get it back and a penalty off the restart. Tense finish coming up.
Conversion: Raiders
Kicked by Jarrod Croker.
Croker slots it.
Raiders lead
Raiders
16 - 6
Rabbitohs
Try: Raiders
Scored by Josh Papalii. Kick to come.
Papalii - he may have just single-handedly taken Canberra into the final as he charges over!
Raiders lead
Raiders
14 - 6
Rabbitohs
Adam Doueihi comes up with an error and this is massive - Canberra with a chance to seal it despite being down to 12 men.
Aidan Sezer to the air on the last and Corey Allan takes it. Souths inside their own 20.
Canberra have done it - they survive a pretty average set from Souths and then get a seven-tackle set.
This game has been flipped on it's head. Adam Reynolds takes the intercept and races away, is taken by CNK who strips it out and is binned! This will be a serious test for Canberra.
Canberra's goal-line defence - it has been incredible - they hold them out again but they need a penalty because that took a lot out of them.
This pressure is just ridiculous. Souths still don't look like breaking through as Canberra have been scrambling well and getting up in their faces. But Cody Walker forces a dropout. Again pressure on the home side.
Joseph Leilua off injured with Bailey Simonsson on to replace him as Souths threaten.
Canberra's defence has been unbelievable tonight but again they'll be under enormous pressure as Charnze Nicoll-Klokstad is dragged in-goal. Surely Souths crack them after multiple sets on the Raiders line.
Canberra touch an offload from Souths who get six again 40 out.
Canberra need a break here, they haven't had much of the ball but are defending brilliantly to make sure they hold Souths it. Maybe frustration will lead to a mistake from the visitors?
Aidan Sezer - brilliant take under pressure - a great kick from Adam Reynolds right into the middle and near the line but the halfback has it.
Iosia Soliola comes up with a massive one-on-one steal! Canberra have it back. They reef a kick down to Souths who have it on the 40 to start their next set. They're starting to win the field position battle Souths but they need to capitalise.
Jack Wighton kicks the restart out on the full. Penalty right in front.
Canberra defendly astutely still but Adam Reynolds finds a way to force a dropout as Souths keep the pressure on.
John Sutton with a nice grubber on the last and they force a repeat set.
Nick Cotric takes the testing bomb from Adam Reynolds on the last. Canberra again starting their set in a better position than their opponents but they make a mistake and the tide may be turning. Rabbitohs ball inside the Canberra half.
Aidan Sezer takes it up to the line and plays short to Elliott Whitehead who is under immediate pressure and drops it. Canberra yet to come up with the polish needed.
Sam Burgess and Adam Doueihi both off for Souths - big chance here for Canberra to go further ahead.
Sam Burgess coming off with a potential injury.
Josh Papalii - what a run - he takes Canberra up towards the 40. Canberra throw it to the ground, backwards, Jarrod Croker has it and is taken high by Sam Burgess. Penalty.
Adam Reynolds holds it up and takes on the line dangerously. Souths 10 out. They go right to Ethan Lowe who is swarmed on by Jarrod Croker. Handover.
Adam Doueihi off for a HIA test it seems. He's taken a fair few hits tonight.
Josh Papalii is put on report and Souths get the penalty.
Adam Doueihi - he has been brilliant and brave and takes this kick from Aidan Sezer before being hammered by Josh Papalii.
Adam Reynolds kicks it out on the full. Big period coming up for Souths.
Frantic stuff - honestly - this is crazy stuff. Elliott Whitehead has the bomb on the last, offloads and Canberra throw it around but a one-on-one tackle from Cody Walker saves a try. Souths with it.
Conversion: Raiders
Attempted by Jarrod Croker.
Croker hits the posts!
Raiders lead
Raiders
10 - 6
Rabbitohs
Try: Raiders
Scored by Jack Wighton. Kick to come.
Charnze Nicoll-Klokstad with a brilliant bat back off the bomb, Wighton scoops, drops it but kicks ahead before it hits the ground and dives over.
Raiders lead
Raiders
10 - 6
Rabbitohs
Souths with the first attacking chance of the half as they break through on the right side - Cody Walker and Adam Reynolds combining well. 20 out on the last and Canberra have the kick covered on the last but Souths looking good as their halves take the line on.
Canberra's outside backs again getting involved early helping the home side out of their own end. Both sides just trading sets at the moment with neither able to break the other, much like in the first half.
We are 40 minutes away from deciding the first team who will be in the 2019 Grand Final.
HALF TIME - A frantic finish but still locked up at six points apiece - both sides have defended brilliantly so far and a tense finish to come.
Cody Walker beats a couple of defenders and is taken 20 out. Souths looming, but Jack Wighton takes the ricocheted kick on the last and races away. Dane Gagai chases his down, Canberra 30 out. They can't capitalise though as Aidan Sezer makes a mistake.
Adam Doueihi - brilliant kick return - he brings it up to the 30 and is taken by Charnze Nicoll-Klokstad in a desperate tackle.
Canberra nab a much-needed penalty here to help them out of their own end.
Adam Doueihi almost slips through close to the line, gets the quick play the ball. Damien Cook takes advantage, gets it to a charging Tevita Tatola who is somehow held short of the line.
Damien Cook tries to thread the needle and grubber through but Elliott Whitehead toes it ahead. Souths dive on it and have six again.
Campbell Graham with a very strong carry for Souths, bringing it up over the 40. John Bateman tries to take it one-on-one but drops it forward according to the officials. Rabbitohs full set on halfway.
Conversion: Rabbitohs
Kicked by Adam Reynolds.
All locked up as Reynolds converts from the sideline.
Tied up at
Raiders
6 - 6
Rabbitohs
Try: Rabbitohs
Scored by Dane Gagai. Kick to come.
Disappointing for Raiders fans - that was too simple - a spread off the scrum, Canberra back off and Gagai barges over.
Raiders lead
Raiders
6 - 4
Rabbitohs
Canberra defend well in that set but will have to withstand more pressure after John Bateman failed to clean up a dangerous grubber. Souths 10 out with a full set to come.
Brilliant play off the scrum from Souths - Cody Walker is certain to score but Josh Hodgson miraculously forces it loose. Dropout to come.
Dunamis Lui on for the Raiders and he comes up with an error - Canberra's first of the night. Souths with a good chance near the try line.
Jack Wighton kicks to Adam Doueihi who is slammed by Jarrod Croker. Souths' outside backs being manhandled right now.
Damien Cook with a nice dart from dummy-half. Cody Walker takes advantage and puts a nice kick to the corner. The chase isn't the best though and Canberra's outside backs take them up towards halfway by midcount.
Canberra with it back - Josh Papalii looking very strong with hard runs and threatening to offload on each. Aidan Sezer kicks for Jordan Rapana on the last but the winger drops the bomb. Rabbitohs ball.
Penalty Goal: Raiders
Attempted by Jarrod Croker.
Croker can't land that one.
Raiders lead
Raiders
6 - 0
Rabbitohs
Jarrod Croker will shoot for two.
Canberra's outside backs showing the Rabbitohs how to do it as they bring their side into the South Sydney half. Charnze Nicoll-Klokstad then draws a penalty for his hard work.
Jack Wighton kicks to Adam Doueihi on the last who is hit hard by Elliott Whitehead and Jarrod Croker in defence. Souths need to get physical here and aim up. Canberra are really putting their mark on this game early.
Conversion: Raiders
Kicked by Jarrod Croker.
No mistake from Croker.
Raiders lead
Raiders
6 - 0
Rabbitohs
Try: Raiders
Scored by Jarrod Croker. Kick to come.
Corey Allan desperately trying to get out of the in-goal area after a Josh Hodgson kick and he drops it and Croker pounces!
Raiders lead
Raiders
4 - 0
Rabbitohs
Josh Hodgson - concussed or not - he comes up with a one-on-one steal! Raiders 20 out.
Canberra need to play more direct here, their forward pack has always been a big strength but their going too sideways in attack. Jack Wighton now kicks it dead on the last.
Joey Leilua with the kick apologies. Meanwhile, Josh Hodgson apparently won't come off for the time being. Raiders 20 out.
Canberra caught out on the last as Jordan Rapana rushes a kick. Adam Doueihi bravely runs up to take it and is belted by Joseph Tapine and drops it. Raiders ball 20 out.
Frantic start to this game as Canberra work it out of their own half, commentary suggesting Josh Hodgson may be taken off for a concussion test.
Adam Reynolds to the air on the last from 30 out or so and Charnze Nicoll-Klokstad rises above to take it.
Souths respond and defend that set well. Jack Wighton threatened with a surging run close to the line but outside of that just not slick enough from Canberra to crack them.
The stiff defence forces an error from Sam Burgess. Raiders to get it 20 out. Wouldn't it be massive if they score here?
Josh Hodgson with a lovely kick on the last and the chase is fantastic - they drag Adam Doueihi back inside his own 10. Raiders really stepping up in defence in this set. They look primed.
The dropout goes 60 metres on the fly - Souths not with as good a chance as the last set. They go over on the left edge through Alex Johnston but Campbell Graham passes off the ground. This will be Canberra's ball, they will take confidence from their defence on their own line.
Canberra scramble well early against some strong Souths attack. John Sutton charging to the line but stopped by Joseph Leilua and John Bateman. Liam Knight then straightens things up. Adam Reynolds now forces his second dropout of the game.
Souths just 30 out now with the first attacking opportunity of the game. Adam Reynolds with a brilliant early kick on the third to force a dropout.
Canberra up to their 40 already on the second play. Iosia Soliola over halfway on the fourth. The crowd in it early. John Bateman with a nice run - 30 out as Jack Wighton kicks and Adam Doueihi is collared high but no penalty. A late call - penalty Souths.
Sam Burgess and Ethan Lowe with the first runs of the game. Canberra strong early in defence. Liam Knight bobbles it in the tackle but no whistle. Souths now throw it backwards and Campbell Graham dives on it. Not a great start from them. They're inside their own 30 on the last as Adam Reynolds clears it downfield.
Underway at GIO Stadium. Rabbitohs with first use of it.
A sold-out Canberra Stadium cheering on their side to a possible grand final appearance, their first in 25 years.
Will the Raiders finally stand up in the big games after a couple of disappointing past seasons? Or will Wayne Bennett bring the best out of a South Sydney side that wasn't at its best heading into the finals?
Canberra, on the other hand, are unchanged.
Souths have a raft of late changes. George Burgess is out, with brother Sam shifting to the front row, Tom back to the bench and Ethan Lowe into the starting side. Dean Britt also comes onto the interchange. James Roberts, as expected, is also out and replaced by Campbell Graham in the centres with Corey Allan on the wing.
Good evening and welcome to League Unlimited's live blog of tonight's preliminary final clash between the Raiders and Rabbitohs.
Referees & scorers:
Referees: Ben Cummins, Grant Atkins
Touch Judges: David Munro, Chris Butler
Video Referee: Jared Maxwell, Bryan Norrie
CANBERRA RAIDERS (16)
Tries: Jarrod Croker, Jack Wighton, Josh Papalii
Field Goals:
Conversions: Jarrod Croker (2/3)
Penalty Goals: Jarrod Croker (0/1)

SOUTH SYDNEY RABBITOHS (10)
Tries: Dane Gagai, Campbell Graham
Field Goals:
Conversions: Adam Reynolds (1/2)
Penalty Goals: