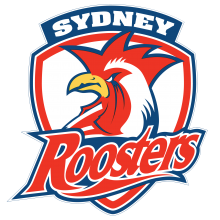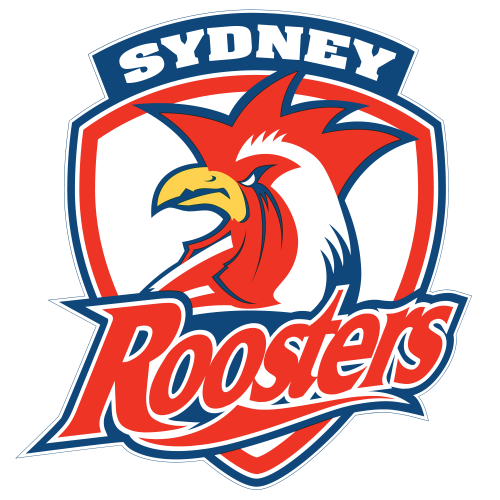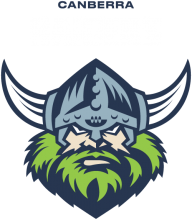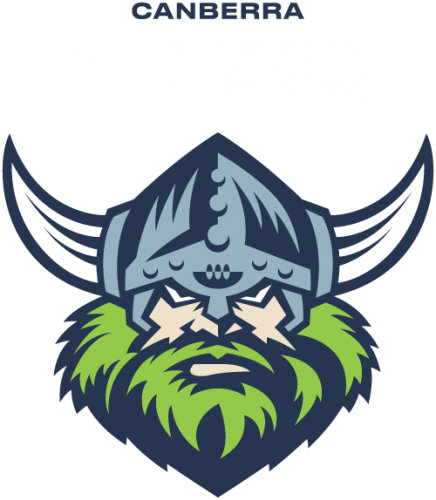 7:15pm Sun October 6, 2019
Grand Final - ANZ Stadium - Crowd: 82922
Raiders prised an opening on the right.. Leilua bursts through but can't find the final pass. The shift left goes wonky and there is one tackle left. Bateman gets involved, as does Hodgson but his kick is no good. ROOSTERS WIN THE GRAND FINAL.
Keary tries to thrash it over the sideline but Bateman gets up there and it goes over the sideline. Called not played at and one set to go!
Raiders playing catch up footy now but Wighton is forced to drive it deep. He comes up and delivers a massive hit on Tedesco. Time off.
Friend sends through a charging Tedesco who is grassed just. Raiders survive.
Croker tries to chase through but knocks on. Time is running out.
Conversion: Roosters
Kicked by Latrell Mitchell.
Mitchell with a mid-range kick nails it.
Roosters lead
Roosters
14 - 8
Raiders
Try: Roosters
Scored by James Tedesco. Kick to come.
One chance and the Roosters slice through. Keary goes down the short side. It goes Latrell - Tupou then inside to the Dally M medalist to maybe decide the game.
Roosters lead
Roosters
12 - 8
Raiders
Raiders hoist one high again, it bounced off a Raider and then some helter skelter play which sees Wighton taken. Changeover.
Big moment here. Raiders fullback Charnze Nicoll-Klokstad is OFF replaced by Bailey Simonsson.
It has been a game of half chances. Keary spotted something to the left and tried the looping pass to Tupou who can;t get a hand to it.
Raiders dropout went just over the halfway. Roosters still with a chance here.
Penalty Goal: Roosters
Attempted by Latrell Mitchell.
Mitchell strides up to take the two. Can he redeem himself for the miss right on the break? He has hooked it again.
Tied up at
Roosters
8 - 8
Raiders
Roosters chance now! Nicoll-Klokstad fumbled it. PENALTY ROOSTERS.
Morris has been peppered with kicks tonight but the veteran has handled it with class. Roosters having to do the hard yards but Siosiua Taukeiaho sliced through.
Raiders lost their way at the end of that set. A rolled kick is dived on by Nat Butcher. The hard work starts now as they are pinned.
Raiders probe again. Sezer with a pin-point kick that sees Morris dragged back. Dropout.
SIX MORE for the Raiders! A chargedown which rolled back to Nicoll-Klokstad. He sliced through and is taken on the 40. Raiders right on the attack.
Raiders again try to run it on last again. Leipana could have worked something but Leilua goes into the tackle and tries the flick, which goes forward.
Bang! Raiders force an error right on halfway.
Raiders have favoured the left side all night. Wighton tried to spark something there but Croker loses it.
Friend chips one downfield to give his side a rest. Raiders looking to press the man advantage.
Raiders decide to run it last.. Croker rolls one through and Tedesco is hammered. Roosters having to work hard now.
Penalty Goal: Raiders
Kicked by Jarrod Croker.
Raiders opt to level things up. Croker from infront. Nails it.
Tied up at
Roosters
8 - 8
Raiders
RED NIGHTS.. NO TRY! It won't be a try. There wasn't enough distance to consider it a four-pointer. It WILL be a professional foul and ten in the bin for Cronk.
BUNKER TIME! We have a potential penalty try. John Bateman scurried across the field and tried to release a rushing Papalii and Cronk looks to maybe have got him early.
CROWD: 82,922! Well done to everyone at Stadium Australia.
PENALTY RAIDERS! Hand on the ball against Siosiua Taukeiaho. It was a very late call. Whitehead was looking for that.
Raiders have started well. Josh Papalii has snuck his nose through a few times so the game is opening up. For the Roosters, Jake Friend looks ready to come into the game.
Bateman tried to get past his man and offloads it straight to a Rooster. A sigh of relief for them.
Joey Leilua almost burst through, he tried to find someone to throw it to but took the tackle. It got to Wighton on last and he stabbed one through for Tedesco to touchdown. Dropout.
PENALTY RAIDERS! Strip and an easy exit for them again.
Final half of football for the NRL in 2019 coming up! 8-6 with the advantage to the Roosters. Here we go. Who will be riding on the horses after this? let's find out!
Penalty Goal: Roosters
Attempted by Latrell Mitchell.
Mitchell will have the last kick of the half. He takes his time over it. Right on the touchline, hooks it wide.
Roosters lead
Roosters
8 - 6
Raiders
PENALTY ROOSTERS! Everyone's favourite the escort. It washed off a wonderful take from Cotric. Latrell Mitchell will take the shot.
PENALTY ROOSTERS! The kick just hung in the air. Croker steamed through but missed it. Joesph Manu picked it off and gets out of the in-goal but is driven back. Referee calls it.
PENALTY RAIDERS! Leilua earns his side a whistle to get them out of trouble.
SIX MORE as the Raiders knock it down from a direct kick. Croker screamed across to make the tackle. Two tackles later, Joey Manu has it pop out.
Meanwhile, Roosters fans I have good and bad news. Good: Victor Radley passed his HIA and will return. Bad: Mitch Aubusson won't after his ankle injury.
Roosters probed that set but were repelled well. On last, Keary steered one that Nicoll-Klokstad batted dead.
Whoops that wasn't needed after the four-pointer. Lui is thrown back in the tackle and loses his grip.
Conversion: Raiders
Kicked by Jarrod Croker.
Croker to kick into the sea of green. He takes his time over it. He studies and raises the flags.
Roosters lead
Roosters
8 - 6
Raiders
Try: Raiders
Scored by Jack Wighton. Kick to come.
..and they profit immediately. Wighton steps inside and goes across.
Roosters lead
Roosters
8 - 4
Raiders
Raiders have kicked left all night and get reward as Tedesco drops it.
The game has started to settle into a rhythm here. Raiders have brought the intensity up and Jack Wighton almost squeezed through. The kick pinned Brett Morris into the corner.
Raiders with some second phase for the first time tonight and it produces a stunning kick from Hodgson that rolls over the ten metre line.
Roosters defense has been stinging and rushing. They have not allowed the Raiders any time to create anything and force the error.
PENALTY RAIDERS! Hand on the ball after a heavy charge by Bateman.
First error of the game comes in the 21st minute. Victor Radley spills it coming out of his own end. He will head off for a HIA as well.
Penalty Goal: Roosters
Kicked by Latrell Mitchell.
Latrell lines up the shot and nails it.
Roosters lead
Roosters
8 - 0
Raiders
PENALTY ROOSTERS! Victor Radley is clipped high by Joe Tapine.
Both teams have exclusively kicked down the left in this first half. Raiders twice have done so on fourth with mixed results. Roosters once but it bounced dead.
Everyone catch your breath. Roosters Mr. Reliable Mitch Aubusson is down. He doesn't look in a good way and needs to be helped off. Here comes Angus Crichton into the game for him.
PENALTY RAIDERS! Wighton with the duties again, he is nudged after he kicked by Radley. Once the ball is taken it is blown.
Raiders go close! Wighton lofts one on fourth, it is caught by Cotric who pumped it back inside for the kicker to get within a metre. Elliott Whitehead tried to go himself and is well handled. Turnover.
PENALTY RAIDERS! Nick Cotric comes in for a carry and gets a whistle.
After having to weather the early storm, the Raiders finally have the ball again. Roosters have looked slick in their first few forays.
PENALTY ROOSTERS! Aubusson has a fumble but there was a foot involved. Whistle goes.
Conversion: Roosters
Kicked by Latrell Mitchell.
Easy first assignment, Latrell kicks it.
Roosters lead
Roosters
6 - 0
Raiders
Try: Roosters
Scored by Sam Verrills. Kick to come.
The kid who was in the headlines all week gets the first try. On last, everyone is ready to attack the two halves but Verrills spotted a tiny gap and jumps across.
Roosters lead
Roosters
4 - 0
Raiders
Boyd Cordner went close but is wrapped up. On last, the floated kick is taken by Jarrod Croker, on the second chance, and it will be a dropout.
What just happened there. Iosia Soliola charges down the kick, it thuds into the Roosters trainer and nestles back into the hands of the prop. Referees consult then award Roosters the scrum.
Both sides through their first set. Dally M winner James Tedesco was steady under the kick and Roosters ruck it out now.
Raiders won the coin toss earlier and will kick-off! The ball is on the tee. Jordan Rapana sends it high into the Sydney sky and we're underway!
Here come the teams! First out is the trophy actually.. accompanied by Luke Ricketson and Bradley Clyde, two men who have lifted it previously. Next is of course, the Viking Clap. It is thundering across ANZ Stadium before the Raiders steam onto the turf ready to do battle. Judging by the noise, they have the sentimental advantage with the crowd. That won't phase these men though. The Roosters have been there, done that, got the t-shirt. Led by Boyd Cordner, who has won everything in Rugby League, steeley and determined, leads his side into action. There is a mass of red, white and blue flags in the southern end of ANZ and after the anthem, it's TIMMMMMME.
The large talking point this week in regards to team news was answered earlier tonight. Jake Friend WILL play. The Roosters club co-captain will start from the bench with Sam Verrills getting the nod for the opening whistle. Zane Tetevano is the unlucky man that drops out. For the Raiders, after a virus which swept through a few of their players, they are 1-17 tonight! Get set for the Grand Final.
Before we get going - want to send hearty congratulations to Newtown Jets for their last-gasp NRL State Championship victory 20-16 against Burleigh Bears to complete their own fairytale coming from 7th to win the Intrust Super Cup then this game. Also to the dominant Brisbane Broncos women, they just overpowered the Dragons to a 30-6 victory and maybe in an omen, crowned back-to-back premiers of the NRLW. Lastly, to all the retiring players! Thank you for the years of hard work and entertainment you have given rugby league fans and hopefully, you enjoy retirement and continue to be involved in Rugby League.
This is it! 26 rounds, three weeks of finals and we have two teams left. The Sydney Roosters, last year's Champions and a champion side looking to be the first side since 1992/93 to go back-to-back, filled with match winners led by Dally M medalist James Tedesco take on the Green Machine. Canberra. It's been 25 years since they have featured at the Big Dance (sorry) - soaring on a wave of momentum and a team marshalled by mastermind Ricky Stuart, look to crash the dance and bring Premiership glory back to the capital. All the festivities are over - One Republic ignited the crowd (and some fireworks machines) and it's time for the football!
Referees & scorers:
Referees: Ben Cummins, Gerard Sutton
Touch Judges: Nick Beashel, Chris Butler
Video Referee: Jared Maxwell, Ben Galea
SYDNEY ROOSTERS (14)
Tries: Sam Verrills, James Tedesco
Field Goals:
Conversions: Latrell Mitchell (2/2)
Penalty Goals: Latrell Mitchell (1/3)

CANBERRA RAIDERS (8)
Tries: Jack Wighton
Field Goals:
Conversions: Jarrod Croker (1/1)
Penalty Goals: Jarrod Croker (1/1)