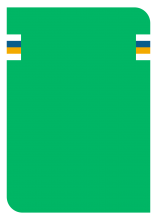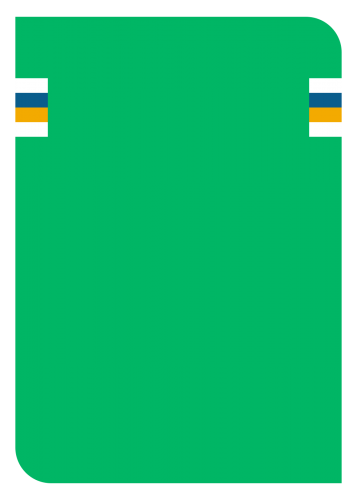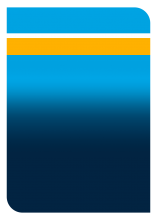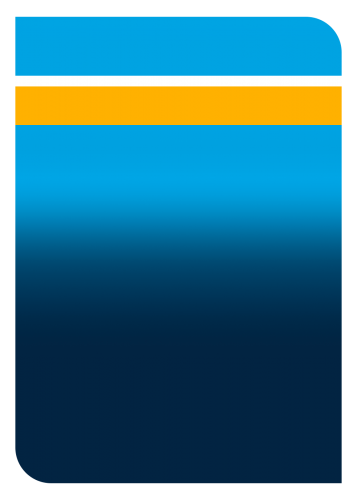 6:00pm Fri March 13, 2020
Round 1 - GIO Stadium Canberra, Bruce / Ngunnawal - Crowd: 10610
FULLTIME :: Raiders first half help them to a 24-6 home opening win against a stumbling Titans.
Titans can't find anything in the final set and will go down 22-6 tonight.
PENALTY TITANS! Offside as the Raiders just scrambled to deny the visitors.
Cartwright's tough second half continues. Loses it.
PENALTY TITANS! Wallace is flung like a circus acrobat.
Oldfield tries to spark things but loses it trying to play the ball.
Titans just can't get it going tonight. Rein with a third forward pass tonight.
PENALTY TITANS! Brian Kelly hits the ball at huge speed before he gets collected high. Whistle gone and time off for some treatment.
Conversion: Raiders
Kicked by Jarrod Croker.
Croker from mid-range, makes it 2004 points. A year Dogs fans will remember well.
Raiders lead
Raiders
24 - 6
Titans
Try: Raiders
Scored by Elliott Whitehead. Kick to come.
Raiders get it right and possibly put the game to bed. The big men interchange passes to put Elliott Whitehead over.
Raiders lead
Raiders
22 - 6
Titans
PENALTY RAIDERS! Offside at the scrum.
Jarrod Wallace with an extragent strip and hands Raiders another scrum set play.
PENALTY RAIDERS! Offside but some impressive scrambling from the Titans to deny Oldfield in the corner.
Mitch Rein throws a wayward one forward. Raiders invited back in.
Bryce Cartwright will be the most relieved man in Canberra. He had an ill-advised chip kick that was taken by Elliot Whitehead who steamed away. Raiders try to go left and it ruled forward.
Mitch Rein lost the handle in good position. Some relief for the Green Machine.
Titans are in total control here! Taylor's wobbly kick had the Raiders pinned then some strong defense has nailed Simonsson in-goal.
PENALTY TITANS! Holding down. Raiders are under the pump here.
Hang on, we WILL have our Captain's Challenge. Horsburgh has convinced his captain to go for it. It was quick and decisive. Error. Horsburgh doesn't get one for the rest of the year.
Horsburgh has been busy in second phase play and lost it this time. Titans ball right on halfway.
Raiders try to strike back but Tapine's offload goes astray.
The game starting to open up again, Raiders have six more off a Horsburgh offload.
Spring to the step of the Titans in this second half. Taylor has got much more involved, they just ran out of room with Cartwright flung over.
Conversion: Titans
Kicked by Ash Taylor.
Ash Taylor has the tee. He takes his time over it, and nails it.
Raiders lead
Raiders
18 - 6
Titans
Try: Titans
Scored by Anthony Don. Kick to come.
Is Don, Is Record Breaker. Anthony Don cut inside after Taylor's wobbly pass and finds the line. That is his 76th TRY for the Gold Coast, now their all-time leader.
Raiders lead
Raiders
18 - 4
Titans
PENALTY TITANS! Three strong runs and Kelly fighting in the tackle got them the strip penalty.
Gold Coast Titans stripped the numbers well, Tyrone Peachey has moved to the middle, the final ball from Watkins to Don is off and goes over the sideline.
Some big news to start the half: Charnze Nicoll-Klokstad has failed his HIA. He won't return.
Titans loft it high into the Canberra sky and we're off again.
Here we go! Second half is ready to go. Raiders are in complete control, 18-nil ahead and looking to get 2020 off to a fantastic start.
The first blight on Wighton's half there. He snuck across the short side and spilled it trying to decide between kicking and passing. HALFTIME.
Tyrone Roberts tries to stab one through, it beat everyone and it will be a seven-tackle set. Though, we have an issue with Tyrone Peachey. He is up and we'll see out the last few seconds.
Raiders are primed to go right on the attack again, but a slight forward pass halts their passage. Titans scrum right near halfway.
George Williams with confidence. The young English half took the ball and just slashed at the line but is just held up. Time off for Hodgson to get some assistance.
Wighton tries to chip one for himself but Tyrone Roberts, who was at fault for the error, cleans up. First dropout of the contest incoming.
Dear, oh dear. Tyrone Roberts trying to think too quickly spills it on last. Raiders can put an exclamation point on the half here.
Raiders are smelling blood. Jack Wighton sees the Titans defense rushing up, but can't find the pass to Simonsson.
Raiders firing on all cylinders! Jack Wighton makes up for his earlier miss and boots the 40/20.
Conversion: Raiders
Kicked by Jarrod Croker.
In front, Croker, who with his previous kick was the seventh player to join the 2000 point club, makes it 2002 (a good year) with this easy kick.
Raiders lead
Raiders
18 - 0
Titans
Try: Raiders
Scored by Emre Guler. Kick to come.
The late penalty kills the Titans! Emre Gular gets off the duck egg in Round 1! It was a simple rush onto a short ball and the forward crashed over.
Raiders lead
Raiders
16 - 0
Titans
PENALTY RAIDERS! Work on the ground again. Chance to go 18 clear.
PENALTY RAIDERS! Jai Whitbread clips Charnze Nicoll-Klokstad in the air.
RED LIGHTS.. NO TRY! Ruling confirmed. It was a blistering run from Nick Cotric from a bizarre chargedown then linked up with the English half who lost it.
BUNKER TIME for the first time in the contest. George Williams might have lost it in the tackle. Referee Dave Munro has called it NO TRY.
Titans go close through a short ball from Sam Lisone to Jai Whitbread fresh on the field. It was messy on last and the winger is wrapped up.
PENALTY TITANS! Too much work to stop Kallum Watkins.
Raiders making regular inroads again and bended back the Titans defense. The big story though, Ash Taylor, after missing a bulk of 2019, is clutching his shoulder. He gets a thumbs up though.
Titans have their best field position from an ill-advised Wighton kick. They waste it though, Mitch Rein throws it forward to Sam Lisone.
Jack Wighton has the ball on a string currently. He boots one deep, juuuuust outside the 40/20 range. Titans again forced to work it out from their own end.
Conversion: Raiders
Kicked by Jarrod Croker.
Besides the posts, Croker makes it 2/2.
Raiders lead
Raiders
12 - 0
Titans
Try: Raiders
Scored by Jack Wighton. Kick to come.
Easy as you like, Jack Wighton! He pounced on the loose ball and just stepped his way to the try line. Corey Horsburgh with the offload that set it up.
Raiders lead
Raiders
10 - 0
Titans
PENALTY RAIDERS! Rubbish on the ground from the Titans after a darting Hodgson run.
PENALTY RAIDERS! Bryce Cartwright is pinged for tackling Sezer off the ball. It undoes some superb play from the Titans backs to get out of the in-goal.
Since the error, Gold Coast have had two solid, if unspectacular sets which has pinned the Canberra side after their fast start.
Conversion: Raiders
Kicked by Jarrod Croker.
Croker with an easy first assignment. Looks up the posts and nails it.
Raiders lead
Raiders
6 - 0
Titans
Try: Raiders
Scored by Jack Wighton. Kick to come.
Jack Wighton picks up where he left 2019! The Clive Churchill medalist steps once, twice and slices through for the four-pointer.
Raiders lead
Raiders
4 - 0
Titans
Raiders earn the first PENALTY of the evening. Hodgson waltzes back and taps it.
Titans get through a few tackles but Jarrod Wallace coughs it up. Big chance for the Raiders off the bat.
KICK-OFF! Here we go! Titans with first use.
Before we kick off, let's give it up for the service members (fire, ambo, police etc) who get a hearty and deserved applause from the crowd. They were tireless workers across what was a tough Australian summer. Now hopefully they enjoy the footy.
Healthy crowd in at Canberra Stadium! The sun is setting and it is almost time for the Viking Clap. First off here comes the Gold Coast Titans, wearing their dark blue kit strolling onto the turf. Horn. Clap. Song. Here they come, the Green Machine.
Welcome everyone, take a seat, grab a drink and time for Friday football! We kick off in the nation's capital, Canberra Raiders coming off a season where they fell one game from glory take on last year's wooden spooners - Gold Coast Titans, under the stewardship of former St Helens man Justin Holbrook. Keep your distance, grab the remote and enjoy the football!
Referees & scorers:
Referee: Chris Sutton, Dave Munro
Touch Judges: Phil Henderson, Mark Bohan
Video Referee: Ashley Klein, Bryan Norrie
CANBERRA RAIDERS (24)
Tries: Jack Wighton (2), Emre Guler, Elliott Whitehead
Field Goals:
Conversions: Jarrod Croker (4/4)
Penalty Goals:

GOLD COAST TITANS (6)
Tries: Anthony Don
Field Goals:
Conversions: Ash Taylor (1/1)
Penalty Goals: