Manly-Warringah
Sea Eagles
20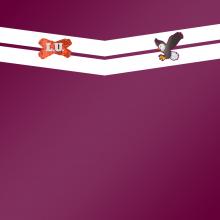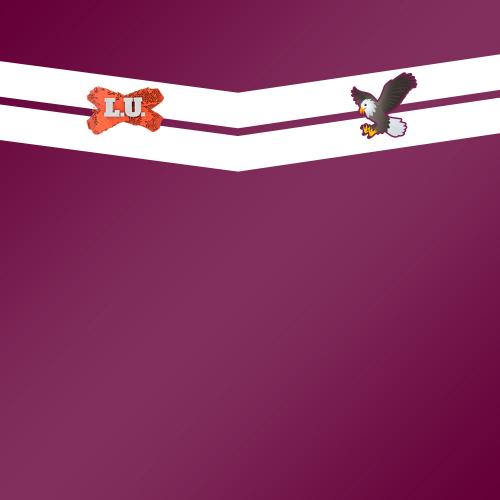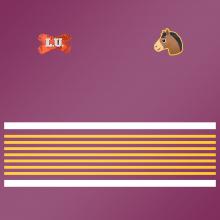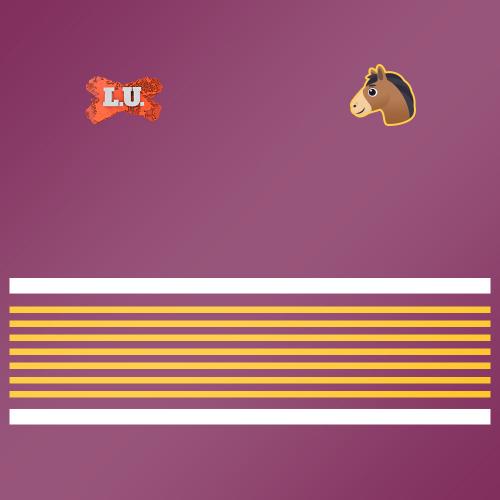 7:50pm Thu June 11, 2020
Round 5 - Central Coast Stadium - Crowd: 166
Penalty Manly after Matthew Lodge tried to knock the ball out of the Manly dummy half's hand. They've successfully completed an 18 point comeback but hats off to the Broncos - they far exceeded expectations here tonight.
That's probably all she wrote! Xavier Coates was all clear but the cover defence from Tom Trbojevic was strong and he bundled him over the sideline. Manly have to hang on for 64 seconds
Broncos with 3 tackles up their sleeve and 90 seconds
A complete piss take of a captains challenge by Daly Cherry-Evans to buy his side some time to catch their breath
We have a grandstand finish coming up! Anthony Milford took the line on and threw a pass that would've put his player over but Manly stuck a hand out
Poor kick by Daly Cherry-Evans and Herbie Farnworth will play it 35 out from his own line on the first
They opt against a bomb to Coates for some reason and Kotoni Staggs is forced to put a grubber in that is easily handled by Tom Trbojevic at the back
Two consecutive set restarts for the Broncos, they'll be in good field position for a kick to Xavier Coates late in the count one would think
Daly Cherry-Evans takes control well and slows things down with a kick over the sideline
Reuben Garrick with a break upfield after all the momentum was with the Broncos defence
They bomb it to you know who Xavier Coates on the last and he takes possession but his attempt to offload goes over the sideline
Daly Cherry-Evans with a kick from inside the 40 but it sits up nicely for Jamayne Isaako
Penalty Goal: Sea Eagles
Kicked by Reuben Garrick.
Contentious call after Patrick Carrigan is ruled to have committed a strip after the held call and Manly go ahead by 2 with just under 9 minutes to go.
Sea Eagles lead
Sea Eagles
20 - 18
Broncos
HUGE run from Addin Fonua-Blake to get things going
Field Goal: Sea Eagles
Attempted by Daly Cherry-Evans.
A missed field goal for Daly Cherry-Evans however Manly will get the ball back due to the Broncos playing at the ball in flight
Tied up at
Sea Eagles
18 - 18
Broncos
6 more for Manly after the Broncos are ruled to have played at the ball off the Sea Eagles kick
Kotoni Staggs wraps up Brad Parker 20 metres out from his own line
Kotoni Staggs does very well to wrap up Tom Trbojevic however it is all undone when he gives away a penalty by not being square at marker
Walker with a good 20 metre run to the halfway line and Manly will play it 40 out from the Broncos line on the last
Penalty Goal: Sea Eagles
Kicked by Reuben Garrick.
Garrick brings the scoreline to 18-all with 16 minutes to go
Tied up at
Sea Eagles
18 - 18
Broncos
Challenge unsuccessful and Manly will look to level up with a penalty goal
HUGE CALL! Xavier Coates has given away a penalty for taking out Joel Thompson in an escort however the Broncos will challenge
Another bomb to Funa, this time he doesn't even attempt to jump and makes no mistake wrapping up Xavier Coates after he comes down with it
Daly Cherry-Evans grubbers through rather meekly and Herbie Farnworth easily takes possession for his side
Manly awarded 6 more on the third tackle, just as Brisbane were clawing back some momentum
Tevita Funa loses it however it is ruled backwards. Brisbane have kicked to his edge exclusively this game
Herbie Farnworth with a strong kick return and he'll play it on his own 30 metre line
Conversion: Sea Eagles
Kicked by Reuben Garrick.
Garrick put the Sea Eagles within two and with 23 minutes to go we have a game on our hands!
Broncos lead
Sea Eagles
16 - 18
Broncos
Try: Sea Eagles
Scored by Moses Suli. Kick to come.
Simple try for Manly, they created a 3-on-1 overlap and Moses Suli scores one of the simplest tries he ever will.
Broncos lead
Sea Eagles
14 - 18
Broncos
Ben Te'o is about to enter the field in his first NRL game since 2014
The Broncos cough it up early in the count due to a forward pass. Manly another prime opportunity.
Nothing play from Manly on the last, Jake Trbojevic passing it short to Addin Fonua-Blake who dies with the ball.
ANOTHER penalty for Manly, they now lead the count 8-2 for those playing at home
A perfectly weighted kick from Brodie Croft, finding touch about 3 metres away from the touch in goal line with a distance grubber kick
Lachlan Croker kicks on the third to try and trap the Broncos in their own half however Jamayne Isaako is up to the task with the kick return, beating a couple of defenders
Ambitious kick from Daly Cherry-Evans on the 2nd tackle for Tom Trbojevic but Payne Haas of all people is there to clean up
Penalty Manly but Jake Trbojevic is blowing up deluxe at Klein - he thinks they would've benefited more from a six to go call
Double knock on ruled after another bomb to Xavier Coates - first one Broncos
Expansive ball movement from Manly who were rolling upfield very easily however a pass that put Brad Parker into space is ruled forward
Conversion: Sea Eagles
Kicked by Reuben Garrick.
Garrick splits the black dot in two with the conversion from out wide, hopefully that can give some confidence to the out of form kicker
Broncos lead
Sea Eagles
10 - 18
Broncos
Try: Sea Eagles
Scored by Daly Cherry-Evans. Kick to come.
Try confirmed - a huge defensive gap opened up and Daly Cherry-Evans took full advantage. Dylan Walker with the try assist after throwing a short ball
Broncos lead
Sea Eagles
8 - 18
Broncos
Just as I say that, Daly Cherry-Evans goes over and is claiming a try. The bunker will have the final say
Veryyy lucky penalty for Manly on the 4th. They've been looking directionless for the most part in attack
Manly out to the 40 on their first and now a penalty courtesy of a Matthew Lodge high tackle
Jamayne Isaako with a good take close to the ground in traffic, Brisbane now have possession
Early offload from Corey Waddell and Manly will play it on the 40 on their second tackle
Manly bring it back through Addin Fonua-Blake
Players coming back onto the field - can Brisbane press on with the upset or will Manly mount a comeback?
Field Goal: Broncos
Attempted by Anthony Milford.
That'll do us for the first half - Milford with an unsuccessful field goal attempt to finish things off
Broncos lead
Sea Eagles
4 - 18
Broncos
Manly are successful - they will retain possession. If Brisbane were able to score there it'd be pretty safe to say game over
Shocking from Manly - Corey Waddell has knocked it on first play after the kick-off however they are challenging it
Conversion: Sea Eagles
Attempted by Reuben Garrick.
Reuben Garrick drags it across the face and the score will remain 18-4
Broncos lead
Sea Eagles
4 - 18
Broncos
Try: Sea Eagles
Scored by Tevita Funa. Kick to come.
Tevita Funa somewhat makes up for his horrors in the air by finishing off a terrific cut-out ball from Tom Trbojevic. If Reuben Garrick can get his kick the deficit will be only 12 - a success for the Manly side considering what we've seen so far
Broncos lead
Sea Eagles
4 - 18
Broncos
Repeat set for Manly coming up but you get the feeling they're going to have to get some points in this first half if they are to remain in the contest
Try overruled - Corey Oates ruled to have taken out Daly Cherry-Evans who took a bit of a dive however it's worked in his favour. A little bit of hope for the Manly side
Upstairs for ANOTHER Broncos try and again it's Darius Boyd. On-field call is try
A promising second phase play from Manly ends in Lachlan Croker surrendering possession. This has been a horror first half so far for the Northern Beaches side
Penalty Manly, the Broncos chasers are ruled to have been offside.
It gets worse for manly - Martin Taupau has been ruled out with a dislocated shoulder
Conversion: Broncos
Kicked by Jamayne Isaako.
Jamayne Isaako nails it from the other side of the field and the Broncos lead by EIGHTEEN POINTS inside the first half
Broncos lead
Sea Eagles
0 - 18
Broncos
Try: Broncos
Scored by Darius Boyd. Kick to come.
Try confirmed for Darius Boyd. It was a simple training run sweep play and Darius Boyd could either pass or go himself - credit to him he backed himself and made the line easily. Poor read from Daly Cherry-Evans who rushed up out of the line
Broncos lead
Sea Eagles
0 - 16
Broncos
Going upstairs for a possible Darius Boyd try - it looks likely
Trademark run from Payne Haas who is only stopped by Jake Trbojevic hanging on for dear life
Scrappy play from Moses Suli who makes. complete mess of the play the ball. Des will not be happy at all with this performance so far
Brodie Croft again bombs for Xavier Coates who AGAIN gets over Tevita Funa however he is unable to hold onto it and Manly have it once again
Another kick out on the full - this time it's Manly through Dylan Walker
Brodie Croft again bombs for Xavier Coates who takes possession and throws the ball back infield but Jake Trbojevic is there to clean it up. Real problems for Manly's left edge defence particularly in the air
Brodie Croft takes the line on at speed but is stopped by the strong Manly defence
Poor mistake from Manly after Sean Keppie coughs it up with his first touch and all the pressure is relieved just like that.
Nice grubber from Dylan Walker but Xavier Coates is there to force it dead and it'll be a repeat set for Manly
A kick from Daly Cherry-Evans ricochet's off Herbie Farnworth who is ruled to have played at the footy and Manly have a fresh set
Six more for Manly 10 metres out from the try-line
Tom Trbojevic take the line on but Brodie Croft is up to the task defensively
Tevita Funa does much better this time and he gets his side a penalty after Coates made contact while he was in the air.
Thomas Flegler this time brings it out for the Broncos
Conversion: Broncos
Kicked by Jamayne Isaako.
Jamayne Isaako coverts again this time from just wider out. Broncos lead by 12
Broncos lead
Sea Eagles
0 - 12
Broncos
Try: Broncos
Scored by Xavier Coates. Kick to come.
A classic Xavier Coates try that we saw last year against the Sharks as he sails over Tevita Funa to score off a cross-field Anthony Milford kick. Who saw this coming?
Broncos lead
Sea Eagles
0 - 10
Broncos
Daly Cherry-Evans stabs a low kick downfield at Xavier Coates and he plays it on the 40 metre line
Matthew Lodge is leaving the field with an HIA after a solid first stint
That same man Tom Trbojevic cleans up a Broncos grubber and Manly hold on
Xavier Coates just stopped by Tom Trbojevic after beating 2 or 3 defenders on his way to the line
6 more tackles for the Broncos, Manly with their work cut out for them here
Penalty on the 3rd due to a high tackle by Joel Thompson on Matthew Lodge. They'll start this set just over the 30 the Broncos
40/20 just stopped by Xavier Coates who links up with Jamayne Isaako
Tom Trbojevic cleans up a stab kick and Manly will bring it out of their own end
Penalty to the Broncos who are a touch lucky - Corey Oates appeared to make a mess of the play the ball but it's ruled it wouldn't have happened without Manly's involvement. Good field position for the Broncos now
Danny Levi knocks on trying to scurry his way over from dummy half and Manly won't be using their challenge
Now a penalty early in the count to Manly due to an infringement by Matthew Lodge
Anthony Milford makes a strong run from dummy-half however forces the offload and the Cory Paix can't handle it. Manly have the ball in good position
Matthew Lodge with a strong carry from the kick-off
Conversion: Broncos
Kicked by Jamayne Isaako.
Jamayne Isaako slots it from beside the uprights and we have a surprise leader after 7 minutes here at Central Coast Stadium
Broncos lead
Sea Eagles
0 - 6
Broncos
Try: Broncos
Scored by Kotoni Staggs. Kick to come.
Great last tackle play by the Broncos leads to Xavier Coates coming down with it and getting it to Kotoni Staggs, who grubbers through to score on his return
Broncos lead
Sea Eagles
0 - 4
Broncos
Much better set for Brisbane, putting up a bomb inside Manly's 20 that Xavier Coates is ruled to have knocked on
Cory Paix with some promising signs out of dummy half early, taking advantage of the lack of markers
Poor end to the set. Jake Trbojevic wound up with it on the last and put in an average chip that went dead. 7-tackles to the Broncos
Moses Suli making easy metres - look out for his match up with Darius Boyd as the night goes on
Terrible start for the Broncos, Brodie Croft kicks it out on the full in the opening set. Manly in great field position early
Manly get us underway and the Broncos bring it back through Matthew Lodge
Good to see a few Manly fans in attendance in the corporates - hopefully the start of everyone being able to head to the footy as they please
Both sides heading into the sheds for the coaches final words - not too long now
Hello and welcome to the opening game of Round 5 and it's the Sea Eagles looking to extend the Broncos misery from Central Coast Stadium. Both sides come into this game looking to avenge defeats from the previous week, although the Bronx have far more to prove after suffering their worst ever defeat in club history. Manly have made some late changes with Jorge Taufua and Curtis Sironen dropping out of the side due to injury. Replacing Taufua is Tevita Funa making his debut on the wing in the number 20 jersey while Corey Waddell moves to the starting side in place of Sironen. Addin Fonua-Blake moves back to the bench for Taniela Paseka. Jack Gosiewski also moves into the 17 on the bench. The Broncos are 1-17 from the side named on Tuesday by Anthony Seibold. Just under 20 minutes 'til kick-off now.
Referees & scorers:
Referees: Ashley Klein
Touch Judges: Dave Munro, Belinda Sharpe
Video Referee: Jared Maxwell, Ben Galea
MANLY-WARRINGAH SEA EAGLES (20)
Tries: Tevita Funa, Daly Cherry-Evans, Moses Suli
Field Goals: Daly Cherry-Evans (0/1)
Conversions: Reuben Garrick (2/3)
Penalty Goals: Reuben Garrick (2/2)

BRISBANE BRONCOS (18)
Tries: Kotoni Staggs, Xavier Coates, Darius Boyd
Field Goals: Anthony Milford (0/1)
Conversions: Jamayne Isaako (3/3)
Penalty Goals: