St George Illawarra
Dragons
34
Manly-Warringah
Sea Eagles
4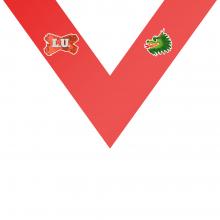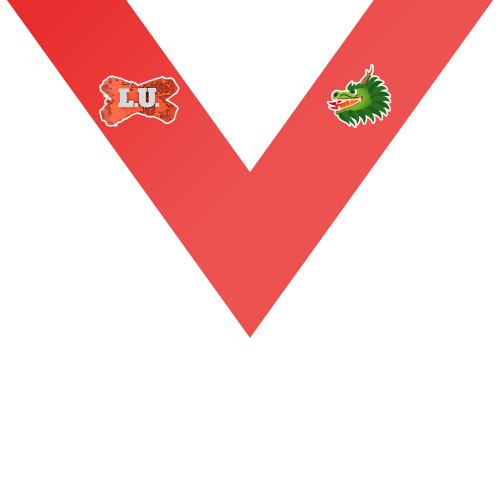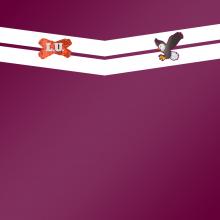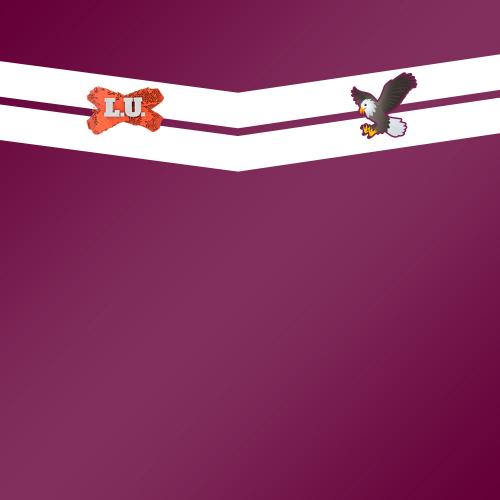 6:30pm Sun July 12, 2020
Round 9 - Netstrata Jubilee Stadium - Crowd: 1571
Conversion: Dragons
Kicked by Zac Lomax.
Zac Lomax nails it. Next week the Dragons take on the Bulldogs in Wollongong, while Manly will look to get back on track against the high flying Eels
Dragons lead
Dragons
34 - 4
Sea Eagles
Try: Dragons
Scored by Euan Aitken. Kick to come.
This is just embarrassing now. Zac Lomax tapped the ball back in a contest and the Dragons spread it to Euan Aitken who dives over with mere seconds remaining
Dragons lead
Dragons
32 - 4
Sea Eagles
Stat from Fox that this is the first time since 2010 that Manly have lost 3 straight under Des Hasler. That year Manly just scraped in in 8th position courtesy of the Storm salary cap scandal, Manly fans would probably take that considering what we've seen tonight
Conversion: Dragons
Kicked by Zac Lomax.
Zac Lomax makes the lead 24. This game has really dampened Manly's credentials without Tom Trbojevic
Dragons lead
Dragons
28 - 4
Sea Eagles
Try: Dragons
Scored by Corey Norman. Kick to come.
Adam Clune puts a great stab kick infield and the bounce is good for Corey Norman to score his 2nd try of the year
Dragons lead
Dragons
26 - 4
Sea Eagles
Ben Hunt tries a chip 'n' chase but Manly are there to gather it in
Conversion: Dragons
Attempted by Zac Lomax.
Zac Lomax sprays this one wide
Dragons lead
Dragons
22 - 4
Sea Eagles
Try: Dragons
Scored by Zac Lomax. Kick to come.
Zac Lomax intercepts the ball and runs away to seal this one for the Red V
Dragons lead
Dragons
22 - 4
Sea Eagles
Bizarre - the on field ref has just told the bunker to have another look and it's been overturned. Manly will have a 7 tackle set
No knock on from Mikaele Ravalawa, Brendan Elliot had a second grab and another repeat set for the Dragons will be coming up
Brendan Elliot made a mess of batting the ball dead and we are going upstairs, however it looked like Mikaele Ravalawa bounced it
Jorge Taufua is caught in goal and the Dragons will get another repeat set
Brad Parker just makes a meal of it. He had an overlap and in trying to pass just dropped it cold. It sums up Manly's night so far
Mikaele Ravalawa has absolutely hammered Brad Parker, who was on the end of a hospital pass
Matthew Dufty grubbers but Cade Cust is there, he drops it but drops it backwards
Joel Thompson tries to bat the bouncing ball forward but knocks on. The Saints will start the set on the 40 metre line
Jorge Taufua is about to return to the field
Manly currently haven't made 10 metres off 3 plays.
Conversion: Dragons
Kicked by Zac Lomax.
Zac Lomax puts it out beyond two converted tries. It'll be tough for Manly to run them down from here
Dragons lead
Dragons
18 - 4
Sea Eagles
Try: Dragons
Scored by Mikaele Ravalawa. Kick to come.
Zac Lomax does very well to create an overlap and flicks it to Mikaele Ravalawa, who strolls over untouched
Dragons lead
Dragons
16 - 4
Sea Eagles
Jake Trbojevic bats the ball dead giving the Dragons another repeat set
Just as Manly looked like having a good set for once, Lachlan Croker kicks it out on the full while looking for a 40/20
Zac Lomax can't hold on to a poor pass from Matthew Dufty. If the ball was better the Saints had an overlap
Brad Parker spills it and Mikaele Ravalawa runs away to score, however the ref rules double knock on
Penalty Goal: Dragons
Kicked by Zac Lomax.
The Dragons opt for the 2 points and Lomax extends the lead to 8
Dragons lead
Dragons
12 - 4
Sea Eagles
Matthew Dufty collected the ricochet and gubbered through for himself, but was taken out by Jorge Taufua off the ball and he will go to the sin bin
Jordan Pereira juggles it but holds on and the Dragons have the ball now
Brendan Elliot plucks the cross field kick out of the air and gets his side on the attack
No try confirmed, Tyson Frizell was held up and will play it 10 metres out
Going upstairs to check a possible try for Tyson Frizell, the on field call is no try though
Brad Parker knocks the Corey Norman grubber dead and the Dragons will get a repeat set
Loose carry from Jorge Taufua on the 1st play and the Dragons with a great opportunity to extend their lead
Brendan Elliot decides he wants nothing to do with Corey Norman's bomb and lets it bounce over the sideline
Not the play. Lachlan Croker tried to barge over from dummy half but it was never on and the Dragons survive but are under pressure bringing it out from their own end
Cade Cust takes the line on and goes very close but the Dragons hold him out
He hasn't initially knocked on, and the ruling is that the ball was then stripped from him. Challenge successful, Manly get the penalty
This is phenomenal, Daly Cherry-Evans has dropped ANOTHER one. But he's challenging it to avoid embarrassment more than anything
A late call from the bunker rules that Jordan Pereira shoulder charged Garrick, and rightly so. Manly will retain possession
Moses Suli is on the end of a good outside inside play however the ball from Reuben Garrick to Moses Suli is ruled forward
Ben Hunt again kicks on the third and again Brendan Elliot is there to retrieve it
Daly Cherry-Evans puts up a spiral and Dufty takes it cleanly, albeit unconvincingly
Euan Aitken is caught with it on the last. Manly hang on
Adam Clune with a good run and he very nearly sets up Jordan Pereira for a try
Taniela Paseka poked his nose through and pushed an offload that Lachlan Croker couldn't handle. Manly fail to complete their opening set of the half
Back underway and Taniela Paseka will take the opening run of the half
Daly Cherry-Evans makes an identical mistake to the one earlier, dropping it cold to end a pretty average half for his side
Manly get a penalty with just over a minute to go and will look to even things up going into half time
Matthew Dufty drops the ball while taking it to the line. Manly hold on
Ben Hunt grubbers for himself and almost wins the race, however Brendan Elliot is there and kicks it dead
Daly Cherry-Evans just drops a pass cold, handing possession back to the Dragons pretty much on halfway
Daly Cherry-Evans looked for sure to have kicked a 40/20 out of dummy half however the ball sat up at the last second
Adam Clune kicks low and it is fielded by Brendan Elliot
Conversion: Dragons
Attempted by Zac Lomax.
Zac Lomax makes a mess of the conversion, the Dragons will remain ahead by 6
Dragons lead
Dragons
10 - 4
Sea Eagles
Try: Dragons
Scored by Matthew Dufty. Kick to come.
What a passage of play! Daly Cherry-Evans cut through the line and looked to be on his way to setting up a Manly try, but he looked to his left and found Zac Lomax! He was able to link up with Matthew Dufty and from there it was shut the gate! Dragons score back to back tries
Dragons lead
Dragons
10 - 4
Sea Eagles
Josh Kerr brings it back and is hit hard by the Manly defence
Conversion: Dragons
Kicked by Zac Lomax.
Zac Lomax makes no mistake from beside the uprights
Dragons lead
Dragons
6 - 4
Sea Eagles
Try: Dragons
Scored by Josh Kerr. Kick to come.
Josh Kerr scores with his first touch of the footy. Ben Hunt skipped out from dummy half and did well to isolate the big man with Brendan Elliot. Dragons should take the lead with the conversion
Tied up at
Dragons
4 - 4
Sea Eagles
The Dragons will start the set in Manly territory
Mikaele Ravalawa has just put on his 3rd hit of the night - and the 2nd one that was legal
Corey Norman again kicks towards Pereira but Reuben Garrick leaps above the pack and takes a good catch
Penalty to the Dragons for offside on the 2nd tackle
Cust is putting the bomb in this time and Dufty handles it well
Ben Hunt gives both sides a breather by grubbering into touch on the last this time
Daly Cherry-Evans puts up a spiralling ball that is allowed to bounce however the Dragons clean up the loose ball. Dufty is looking a little worse for wear but is rejoining the attack
The set from Manly doesn't amount to much with Corey Norman easily defusing a chip in behind from Daly Cherry-Evans
Manly receive a set restart on the last tackle right on the Dragons line
The replay shows it wasn't as bad as first thought. Don't expect to hear about that tackle much going forward
Mikaele Ravalawa with a tackle on Brad Parker that goes horribly wrong above the horizontal. The ref only awards a penalty with no further sanction at this stage
Corey Norman puts up a very high bomb but it is well handled by Jorge Taufua
Cherry-Evans kicks low and Mikaele Ravalawa will play it on the 20
Jordan Pereira knocks on while contesting with Reuben Garrick and Manly hang on
Mikaele Ravalawa goes very close to scoring off the back of a Dufty cut out ball
Morgan Boyle coughs it up early in the count handing possession right back to the Dragons
Ben Hunt grubbers on the third but can't get it through the defensive line, Manly come away with the loose ball and get a penalty 2 tackles later
Adam Clune puts in a grubber and Brendan Elliot is taking no risks. He knocks it dead and gives the Dragons a repeat set
This time it's Danny Levi kicking out of dummy half and the angle was right for a 40/20 but Dufty was there. Jake Trbojevic gives away a penalty to piggy-back the Dragons out of their own end
Daly Cherry-Evans kicks towards touch and Matthew Dufty decides against letting it run out of play. Hunt again kicks early out of dummy half and Brendan Elliot is there
The Dragons restart play and Martin Taupau brings it back
Conversion: Sea Eagles
Attempted by Reuben Garrick.
Reuben Garrick misses his first attempt, score remains 4-0.
Sea Eagles lead
Dragons
0 - 4
Sea Eagles
Try: Sea Eagles
Scored by Joel Thompson. Kick to come.
Joel Thompson is on the end of a good short ball from Daly Cherry-Evans and was too strong for Corey Norman.
Sea Eagles lead
Dragons
0 - 4
Sea Eagles
Cade Cust with a well weighted grubber and Matthew Dufty is forced to make a play at it and is shepherded by Cherry-Evans over the dead ball line. Repeat set for Manly
The bomb from Adam Clune is too deep and Brendan Elliot takes the ball in goal giving his side 7 tackles
Daly Cherry-Evans kicks across field and the ref spots a Manly knock on in the contest. Dragons with possession now
Ben Hunt let's Manly off the hook with a forward pass out of dummy half
Cade Cust makes half a break but spills it while being pulled down. Dragons with the best field position of the match so far
Ben Hunt kicks on the 3rd and the angle isn't quite right for the 40/20 - the ball stays in play
Taniela Paseka pulls up a bit ginger and is getting attention in back play
Brendan Elliot makes his first kick return as a fullback in 2020
We're underway, Blake Lawrie takes the opening hit-up
Dragons fans on the hill holding banners - the ones that say "Fail Mary" and "Step Down McGregor" are nowhere to be seen though
Hello and welcome to LeagueUnlimited's coverage of the final match of Round 9, with the Dragons returning home to Kogarah to take on the Manly-Warringah Sea Eagles. The home side is 1-17, however Des Hasler has rung in the late changes. Brendan Elliot comes into the side to start at fullback, pushing Reuben Garrick to the wing, and Tevita Funa out of the side. Cade Cust will start at five-eighth, with Lachlan Croker moving back to the bench. Morgan Boyle has also swapped into the starting side, pushing Taniela Paseka to the bench. Just over 5 minutes until kickoff now
Referees & scorers:
Referees: Matt Cecchin
Touch Judges: Belinda Sharpe, Liam Kennedy
Video Referee: Steve Clark, Bryan Norrie
ST GEORGE ILLAWARRA DRAGONS (34)
Tries: Josh Kerr, Zac Lomax, Matthew Dufty, Mikaele Ravalawa, Corey Norman, Euan Aitken
Field Goals:
Conversions: Zac Lomax (4/6)
Penalty Goals: Zac Lomax (1/1)

MANLY-WARRINGAH SEA EAGLES (4)
Tries: Joel Thompson
Field Goals:
Conversions: Reuben Garrick (0/1)
Penalty Goals: