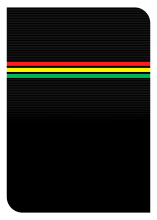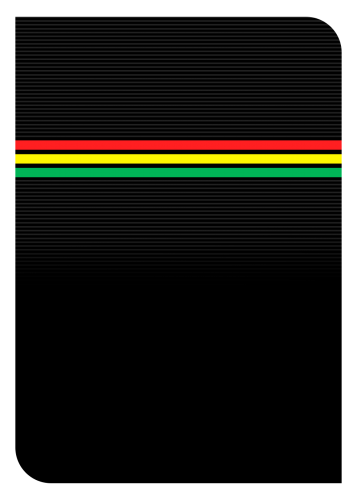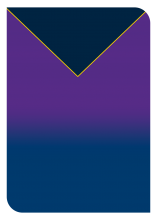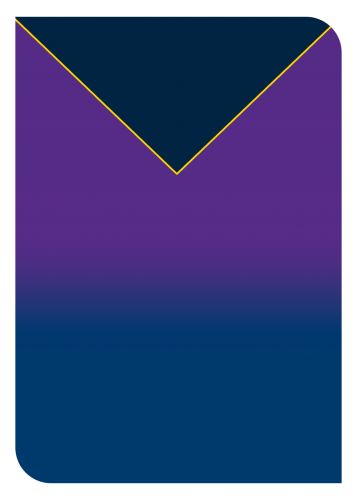 8:05pm Thu March 25, 2021
Round 3 - BlueBet Stadium, Penrith - Crowd: 14077
Kikau stops the try and the Panthers win a remarkable match.
The referee is calling No Try.
Penrith may have miraculously stopped Olam from scoring.
OLAM IS CLAIMING A TRY!!!!
Despite concerns of a possible penalty the Storm will have the final say in the match.
Melbourne get a result from the kick-off.
Conversion: Panthers
Kicked by Stephen Crichton.
He missed a penalty attempt earlier in the half, but he makes amends to put the Panthers in front for the first time.
Panthers lead
Panthers
12 - 10
Storm
Crichton will have a kick to win the match.
Taking the ball back in field, the Queensland back rower beats several Storm players to crash over near the posts.
Try: Panthers
Scored by Kurt Capewell. Kick to come.
THE PANTHERS ARE LEVEL!!
Tied up at
Panthers
10 - 10
Storm
Penrith get another set after To'o puts a grubber in.
Brandon Smith is in discomfort after a tackle close to halfway.
Tyrone May puts the ball to the heavens, Addo-Carr is up to the task though.
Munster finds touch 10 metres out from the Panthers line.
Penrith try to get a result after Luai's bomb bounces, but to no avail.
Addo-Carr is tackled by Staines over the touchline with the try line in sight.
Hughes forces an error out of Tyrone May with a terrific chip kick.
Burton aims for a 40/20, almost gets a result, but Hynes does tremendously to keep the ball in field.
Tui Kamikamica is belted by Moses Leota and Matt Burton.
Burton throws a wayward pass to George Jennings.
To'o makes a strong bust.
Conversion: Storm
Attempted by Cameron Munster.
The kick fades right of the posts.
Storm lead
Panthers
6 - 10
Storm
Staines may have beaten Addo-Carr with his speed in the first half, but the more experienced man gets the better of his opposite man when it counts.
Try: Storm
Scored by Josh Addo-Carr. Kick to come.
From a scrum, a shift to the left sees the Foxx pounce.
Storm lead
Panthers
6 - 10
Storm
Melbourne have a big chance to posts points here.
Tyrone May comes up with a knock on close to his try line.
The Panthers pass the ball left, but Crichton's pass to To'o goes over the sideline.
Kurt Capewell forces a line drop out with a well-weighted grubber.
Tyson Smoothy is on for Brandon Smith.
Kikau tackles Jennings close to the Storm line.
Chris Lewis loses the ball.
Kenny Bromwich is down after copping a hit from Charlie Staines.
Burtons drop out goes 60 metres!
Brian To'o is trapped in goal after a precise bomb from Jahrome Hughes.
Munster is cut down a metre from the line.
The Storm get a penalty coming out of their own end.
Tom Eisenhuth is off with a suspected broken rib.
Munster loses the ball after a great tackle from Crichton.
Munster strips Liam Martin and the Storm survive.
Penalty Goal: Panthers
Attempted by Stephen Crichton.
The kick is wide - play to resume with a 20 metre drop out.
Tied up at
Panthers
6 - 6
Storm
Penrith will kick to take the lead.
Penrith get a penalty for an illegal strip.
Luai kicks in-goal for Kurt Capewell, but once again Hynes is on the spot to clean up.
Robert Jennings is penalised for a crusher tackle.
Burton is wrapped up a few metres from the try line.
Penrith get a repeat set inside the Storm's half (on the last tackle)
Matthew Eisenhuth is wearing 23 in the second half.
Jarome Luai goes high, the ball bounce, Hynes cleans up for the Storm.
The Storm were into space on the left edge, but once again The Foxx's hands failed him.
Burton kicks on his 40, Hynes is collected just over his 30.
Dylan Edwards has suffered a broken hand. Tyrone May is on the field for the second half.
Both sides are back out for the second half.
Burton attempts a field goal but the ball ricochets off a Storm player.
Spencer Leniu is down clutching at a knee.
Matthew Eisenhuth is bleeding from the head.
The try is set to be overruled after Kenny Bromwich impeded Dylan Edwards.
The PNG pocket rocket powers over running off Munster.
Melbourne will get a repeat set close to the Panthers line.
Tom Eisenhuth is down after Spencer Leniu hit him in the ribs.
Olam pinballs off a few tackles up to the 40 metre line.
Luai throws a wayward offload that Burton manages to clean up.
Burton aims for a 40/20 only for the ball to come back in-field.
George Jennings is up to the task of Burton's high ball.
Conversion: Panthers
Kicked by Stephen Crichton.
From the sideline, Crichton swings the ball between the posts.
Tied up at
Panthers
6 - 6
Storm
Some fancy footwork allowed Staines to get the better of Olam and Hynes to touch down in the corner.
Try: Panthers
Scored by Charlie Staines. Kick to come.
The Forbes Ferrari gets his first of the year.
Storm lead
Panthers
4 - 6
Storm
Panthers get a repeat set on halfway.
Hynes puts his kick out on the full.
Burton gets plenty of height on his kick. He's showed plenty of good touches with the ball so far tonight.
Dylan Edwards makes a brave catch and is collected in a solid tackle.
No Try. To'o deemed to have put a toe into touch.
Brian To'o is claiming a try - the on-field call is No Try.
Dylan Edwards almost gets a try with some fancy footwork and a grubber that it batted dead by Munster.
Edwards throws a long ball to Stephen Crichton who makes a great run close to halfway.
Matthew Eisenhuth is on for the Panthers.
Reimis Smith can't hold onto a high ball - the centre outleapt Edwards but his hands let him down.
Brandon Smith makes another good run up the middle.
Hughes kicks to his right once again, but as has been the case all night Edwards defuses the kick.
Penrith come up with a poor finish to the set after opting to run it on the last.
Reimis Smith tries to get a quick pass away to his winger, but pressure from Crichton forces an error.
Munster is into space. He kicks ahead - Staines manages to beat Addo-Carr to the ball in a beautiful display of speed.
Melbourne regain possession despite protestations for a knock on.
Nicho Hynes makes a break, passes to Josh Addo-Carr who can't hold onto the ball.
Melbourne do well after points as Edwards fields a kick 20 metres from his line.
Conversion: Storm
Kicked by Cameron Munster.
With Papenhuyzen sidelined, Munster nails his first shot.
Storm lead
Panthers
0 - 6
Storm
Try: Storm
Scored by Brandon Smith. Kick to come.
The block of cheese burrows over for the opening try of the night.
Storm lead
Panthers
0 - 4
Storm
Tom Eisenhuth strips To'o and the Storm are on the attack.
Hughes goes high again, but To'o is up to the task.
Munster runs on the last before putting a kick in that is fielded by Edwards.
Burton slips on the final tackle as the Storm survive.
Penrith with an early opportunity to post points with a set inside the Storm's 20.
Olam comes up with a knock on inside his half.
Burton kicks early in the set as Hynes is hit in a solid tackle.
Brian To'o collects Hughes' kick in-goal - Penrith resume play with a seven tackle set.
Tom Eisenhuth gets into half a gap, but the Panthers are on the spot to lock up the man.
Munster puts in an early kick for Addo-Carr; Edwards gets to the ball first but is taken over the dead ball line.
Burton gets a bounce with his kick as George Jennings makes a nice return.
Dylan Edwards is collected just shy of his 20 metre line.
Matt Burton kicks off as Cameron Munster takes the first run of the night.
Isaah Yeo take the Penrith Panthers onto the newly named BlueBet Stadium.
Jesse Bromwich leads the Melbourne Storm onto the field.
The halves pairing of Jerome Luai and Matt Burton played together twice last season (Nathan Cleary was suspended for his COVID tiktok) - they recorded a draw (v Knights) and a dominant win (v Warriors).
The Storm have made a number of changes to their squad; Nicho Hynes replaces Ryan Papenhuyzen at fullback, Darryn Schonig takes Aaron Pene's place on the bench; Tui Kamikamica starts ahead of Nelson Asofa-Solomona; Tyson Smoothy comes into the squad.
Matt Burton comes into the Panthers side in place of Nathan Cleary (concussion).
Tonight marks the first meeting between the two sides since last year's grand final.
Welcome to League Unlimited's coverage of Round 3 Thursday Night Football between the Penrith Panthers and the Melbourne Storm from BlueBet Stadium.
Referees & scorers:
Referee: Grant Atkins
Touch Judges: Phil Henderson, Matt Noyen
Video Referee: Ashley Klein
PENRITH PANTHERS (12)
Tries: Charlie Staines, Kurt Capewell
Field Goals:
Two Point Field Goals:
Conversions: Stephen Crichton (2/2)
Penalty Goals: Stephen Crichton (0/1)

MELBOURNE STORM (10)
Tries: Brandon Smith, Josh Addo-Carr
Field Goals:
Two Point Field Goals:
Conversions: Cameron Munster (1/2)
Penalty Goals: