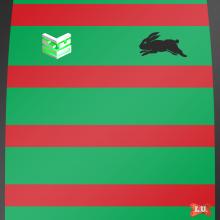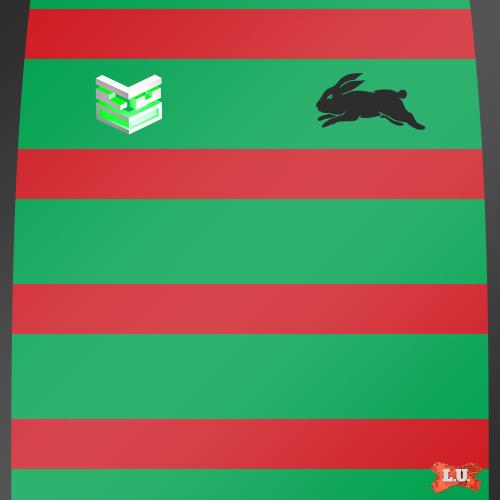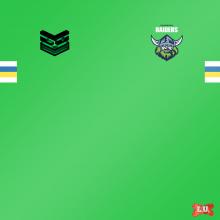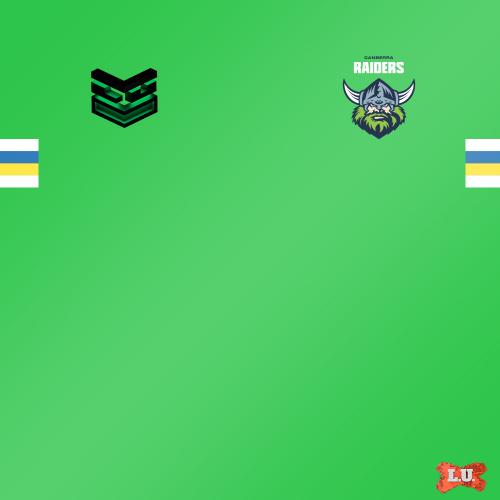 2:00pm Sun May 22, 2022
Round 11 - Apex Oval, Dubbo
Round 11: Rabbitohs v Raiders preview
Wighton returns as Rabbitohs and Raiders face off in Dubbo
In past seasons, the Rabbitohs and Raiders have been genuine premiership contenders - at least, that is what they looked like on paper.
This year though is very different, with huge question marks hanging over both sides.
The Rabbitohs may have escaped with a win last week but it was hardly convincing, holding off a fast-finishing Warriors outfit 32-30.
That result in itself spoke to the biggest problem with last year's Grand Finalists - they no longer seem capable of dominating for the entire 80 minutes.
And a lot of that comes back to losing the calming influence of halfback Adam Reynolds.
But don't worry, as relevant as Reynolds' absence may be to this discussion, you have probably heard enough about the subject already and this is nothing new.
South Sydney did show glimpses of its best last week against the Warriors though, charging out to a 32-6 lead before a late collapse.
And that was without Cameron Murray and Latrell Mitchell, with Jacob Host (shoulder) now joining the pair on the sidelines and youngster Trent Peoples joining the line-up.
Rabbitohs coach Jason Demetriou has consistently spoken in the past about the importance of ball control to South Sydney's fate this year and last week's result proved him right.
The Rabbitohs built its 26-6 halftime lead off the back of a 86 per cent completion rate, dominating possession (56 per cent) and finishing with five linebreaks and 822 run metres to the Warriors' 551.
The second half though saw South Sydney dip to a 65 per cent completion rate as the Warriors almost completed a stunning comeback, teaching the Rabbitohs a big lesson in the process.
The only issue - it is a lesson Demetriou has been hammering home all season long, so when will the message actually get through?
Speaking of messages getting through, Ricky Stuart must have said something incredible to spark Canberra's 30-10 upset win over the Sharks last week.
The Raiders may have been coming off a win over the Bulldogs but it in itself was hardly impressive and the Green Machine's recent form suggested a brutal reality check was on the cards.
Instead, Canberra cruised to a 20-point win - although cruised is probably not the right word given how much adversity Stuart's men faced.
The Raiders had three players sent to the sin bin throughout the 80 minutes and still conceded just the two tries, frustrating Cronulla into submission.
What will please Stuart most is that Canberra bagged two wins with star five-eighth Jack Wighton suspended.
His return sees youngster Brad Schneider make way with Matt Frawley retaining his spot in the side while Adam Elliott (illness) is 18th man as Zac Woolford starts once more after his NRL debut last week.
Last meeting: Round 8 2021 - Raiders 20 Rabbitohs 34
Who to watch: Damien Cook was a man on a mission in the opening half against the Warriors last week, running for 59 metres, scoring a try and busting six tackles. He was kept relatively quiet from that point but against the Raiders, it is more likely that the opposite will be true. Canberra's biggest issue this year has been working out its forward rotation. Too often, the Raiders' big men have grown fatigued in the second half of games, contributing to late fadeouts. That could be an issue against someone like Cook, who has the speed to expose tired forwards through the middle.
The Rabbitohs may have a speedster out of dummy-half in Cook but the Raiders have their own answer in Tom Starling. The 23-year-old was bumped to the bench last week even with Adam Elliott sidelined and had a few nice touches but given the nature of the game, Starling made more of an impact in defence (team-high 34 tackles). Starling is one of the best instinctive hookers in the game, knowing when to inject himself with a slicing run or when a crash ball to a prop forward is the better play. This time around, provided Canberra keeps its discipline in check, it will need Starling to make his presence felt in attack too.
The favourite: The Rabbitohs are slight favourites to take the win in Dubbo.
My tip: Flip a coin at this point. Both of these teams have been wildly inconsistent at times this year. In the end, the threat of Damien out of dummy-half could blow this game open. Rabbitohs by 12.
---