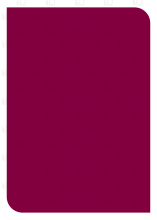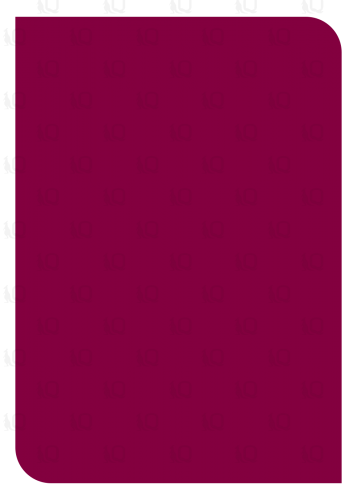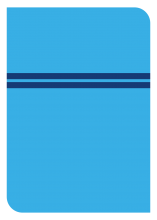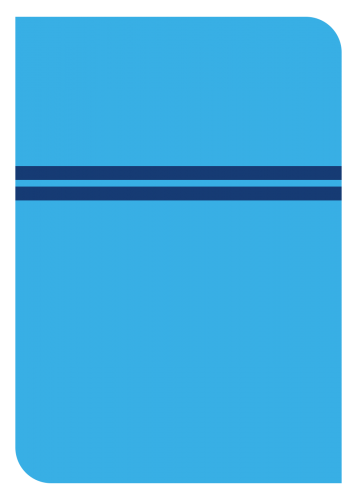 8:10pm Wed July 13, 2022
Series - Suncorp Stadium, Milton - Crowd: 52385
WHAT A VICTORY! WHAT A SERIES. QLD have pulled off a miracle series victory. Where's the Origin shield that's in QLD... QLD's everywhere.
NSW go short but it's too long. QLD will run out the voluntary tackles.
Conversion: Maroons
Kicked by Valentine Holmes.
Holmes converts 22-12
Maroons lead
Maroons
22 - 12
Blues
Try: Maroons
Scored by Ben Hunt. Kick to come.
The desperation chip from Nathan Cleary has failed SPECTACULARLY. Ben Hunt runs the best part of 70 meters to seal a famous victory for NSW! Ben Hunt has just put his name in Origin folklore... WOW
Maroons lead
Maroons
20 - 12
Blues
Can NSW pull off a miracle
Kick doesn't work for the Blues. Another set closer to victory for Queensland
Corey Oates drops it on the last. Big relief for the Blues! Do they have ANYTHING left in the tank
Another set closer to victory. Sit back and enjoy this one, as my good friend Nat Sinclair said - this has rebirthed Origin footy
Kurt Capewell loses the ball in the contest
NSW finally get it out of their own end... but Corey Oates returns it straight back inside NSW territory.
DCE grubbers and it's taken by Tedesco. NSW can't drop the ball.
Patrick Carrigan ruled to have passed that ball there.
Short dropout fails. Valentine Holmes saves the game and potentially the series for the Maroons
Matt Burton is tackled in-goal. Line dropout coming up
IT SMELLS LIKE 2020! Harry Grant snucks over... But hang on, we have a bunker review for grounding. Nathan Cleary's arm is under the ball according to Grant Atkins. The ball remains up and it will be OVERTURNED
Siosifa Talakai puts it down. NSW are gassed
Brian To'o recovers it for the Blues.
Kurt Capewell down with a head clash with Junior Paulo
Talakai pulled up for an incorrect play the ball.
Liam Martin drops the Cleary bomb
Big run from Daniel Tupou made Thomas Dearden a speed-bump
QLD complete their set after points.
Conversion: Maroons
Kicked by Valentine Holmes.
Holmes converts. QLD LEAD 16-12
Maroons lead
Maroons
16 - 12
Blues
Try: Maroons
Scored by Kalyn Ponga. Kick to come.
It's been brewing all game. And off the Stephen Crichton error, KP shows off his elite footwork stepping past some fatigued defence and Tedesco tries with all his might and it's not enough.
Maroons lead
Maroons
14 - 12
Blues
Tedesco saves the day on Dearden.
Set restart QLD - ruck infringement
Stephen Crichton throws the worst offload at the worst moment. Lucky moment there though, Angus Crichton taken in-goal
DCE's grubber taken by Teddy Tedesco.
Try saver from Daniel Tupou on Corey Oates. Big play
40/20 and all momentum with the Maroons here
Ben Hunt with a massive play. WOW!!!
Kalyn Ponga's footwork looking to be the difference - asking plenty of questions here
Kurt Capewell throws a touchdown pass to Dane Gagai and luckily called forward by Ash Klein
QLD on the attack again!!
Mixup between Luai and Talakai. Talakai loses it
Not played at by NSW - Tedesco scoops up possession
Damien Cook is coming into the frame now
Bunker sees that Jeremiah Nanai knocks it on first.
Ash Klein is going to start NO TRY. Looking to confirm a double knock on - first off To'o
Big tackle from Talakai that saves 4 points.
Junior Paulo puts it down early in the count.
Daniel Tupou gets out of the in-goal and has cramp from being caught out of position.
Time has flown here - Burton and Gagai return in t minus 1 minute
Valentine Holmes loses the ball - big impact from Siosifa Talakai making that tackle
Saifiti drops the ball. Big result for the Maroons
Siosifa Talakai gets an early impact
PENALTY NSW: Dangerous tackle on Cleary
Angus Crichton loses the ball in a one on one strip.
Set restart NSW - ruck infringement.
Sit back and relax - this is a brutal affair
NSW taken on the last - changeover
Tommy has spoken from the heavens with that one. CATTLEDOG
Off goes Burton!! 12 v 12
Dane Gagai obstructs Matt Burton and it'll be NO TRY
We need to have a look at this whole exchange again. Ponga split them open, DCE chipped over the top and may have scored. Burton and Gagai have definitely thrown punches.
OH MY GOODNESS!! There's a try and an ALL IN BRAWL. HANG ON A MOMENT
Ashley Klein blows time back on and we're 40 minutes away from finding an Origin champ! Will it be NSW or QLD? Let's get ready to Origin RUMBLE!
What a half of footy. NSW with a slender 12-10 advantage at the change of ends.
Conversion: Maroons
Attempted by Valentine Holmes.
Holmes hooks it
Blues lead
Maroons
10 - 12
Blues
Try: Maroons
Scored by Kurt Capewell. Kick to come.
It is a QLD try for the moment... Great 360 no-scope grubber kick from Harry Grant and Kurt Capewell gets to the ball first.
Blues lead
Maroons
10 - 12
Blues
Set restart QLD - ruck infringement
Set restart QLD - ruck infringement
Must hang on here for NSW
OH NO! Daniel Tupou makes a play at the ball when he shouldn't
They did survive and regain possession though.
Air Burton really took off. QLD didn't want a BAR of it
Tino Fa'asuamaleaui puts it down in good ball territory
PENALTY QLD: Obstruction against Jake Trbojevic.
James Tedesco is EVERYWHERE. What a performance from the NSW fullback thus far.
Can just start to feel NSW starting to get on top of this contest. QLD need to hang on here before the break.
Conversion: Blues
Kicked by Nathan Cleary.
Cleary converts - 12-6 NSW lead.
Blues lead
Maroons
6 - 12
Blues
Try: Blues
Scored by Jacob Saifiti. Kick to come.
You are going to owe this man an apology. What an impact this young man has had on this opening half and he crashes over for a vital try for NSW.
Blues lead
Maroons
6 - 10
Blues
The dominance of possession must be turned into some points here for the Blues. QLD have looked like scoring every set there down the other end.
Must hang on for QLD you suspect here, they do just that and the Cleary kick goes dead via Carrigan.
Ball takes a deflection from Kalyn Ponga and it'll be a goal-line dropout. Great kick from Luai
PENALTY NSW: Illegal strip and Cleary takes a quick tap and bolts up field
Pass is ruled forward from Thomas Dearden. Replays look to suggest it was flat but I'll back Drew Oultram's call there.
PENALTY QLD: Jake Trbojevic the guilty man - Ash Klein had him for a flop
What an impact from Jacob Saifiti runs over a QLD defender!
So for those just joining us. Cameron Murray, Selwyn Cobbo and Lindsay Collins have been ruled out with Category 1 concussion symptoms and won't be back tonight.
PENALTY QLD: Apisai Koroisau is in front of the kicker.
Ashley Klein sending it up to the bunker as NO TRY. He claims Apisai Koroisau is OFFSIDE
Great play from Stephen Crichton and Tom Gilbert with the clean-up forces another set of six. Maroons to kick it away.
Great ball from Angus Crichton to Teddy. Roosters connection causing trouble for the Maroons
Conversion: Blues
Kicked by Nathan Cleary.
Cleary converts - 6-6 in the decider.
Tied up at
Maroons
6 - 6
Blues
Try: Blues
Scored by Jarome Luai. Kick to come.
The try has been given for the moment. But we'll need to confirm the grounding. Lovely kick from Nathan Cleary and Luai stumbles his way into the in-goal and grounds it in the in-goal. Much needed fightback from the Blues.
Maroons lead
Maroons
6 - 4
Blues
Kick from DCE was richoshaued, Ponga picked it up and stepped his way through some pedestrian NSW defence. The last tackle play was poor but.
Set Restart NSW - ruck infringment.
QLD had a poor set after points, DCE's clearing kick is returned by Tedesco just shy of half-way.
Dearden recovers a poor pass. QLD off the hook.
Conversion: Maroons
Kicked by Valentine Holmes.
Homes converts his own try. QLD up 6-0 in the decider.
Maroons lead
Maroons
6 - 0
Blues
Try: Maroons
Scored by Valentine Holmes. Kick to come.
Great pass from Tom Dearden, the young man under all the pressure on debut draws in Stephen Crichton and Valentine Holmes crosses for the first try of the decider.
Maroons lead
Maroons
4 - 0
Blues
Capewell with a good chip and chase but is taken by Tedesco. Tupou taken in-goal, line drop-out coming up for NSW.
Kick goes dead from Nathan Cleary.
PENALTY NSW: High shot from Tino Fa'asuamaleaui on Matt Burton.
Confirmation Cobbo and Collins are Cat 1 concussion
Confirmed call of NO TRY.
Ashley Klein is sending this up as NO TRY claiming a knock on from Jeremiah Nanai.
QLD going after the NSW kickers in these early exchanges. All three primary kickers facing heavy pressure here.
Ponga's pass was in front of Gagai and bounced into touch.
Set restart Maroons - ruck infringement.
That bomb from Burton went back to where he kicked it. Great pressure from Patrick Carrigan and QLD get some great starting field position.
Cameron Murray has been classified as a category 1 HIA and won't return. Lindsay Collins now down for the Maroons. Tino Fa'asuamaleaui replaces Lindsay Collins
Tom Gilbert is coming in for his opening Origin, Kurt Capewell is in at right centre.
Good news is Cobbo got up and walked to the medicab.
Cobbo collects the right hip of Patrick Carrigan. No malice in that one, but he was out before he hit the ground and the medicos have called for the stretcher here.
Now they've come in again! Selwyn Cobbo is OUT cold!
Well, this looks like Murray will have to leave to undergo a HIA, much like in Perth, Angus Crichton will come in for Murray.
Cameron Murray has wobbled badly out of this tackle and they've come in from everywhere.
Great opening set in defence from Queensland, NSW failing to get over the 40 meter line as Nathan Cleary had to do a clearing kick.
OFF WE GO!!! Ashley Klein blows time on and the decider is underway from Lang Park!
Ashley Ruska will perform tonight's Welcome to Country. The National Anthem will be performed tonight by Matilda Moran.
Billy Slater and Brad Fittler are giving their final prep talks to their sides before they arrive on the ground. Sit back, get your snacks and ENJOY the pinnacle of Origin footy!
Kickoff time is expected to be 8:11 pm following a tweet of the NRL run sheet from David Riccio. So get your Origin kickoff bingo entries in now! Your prize will be a free captain's challenge.
Thankfully, MenuLog have a significantly reduced presence through the pre-match show.
Well, this is it. We're locked at 1-1 and it all comes down to the last 80 minutes of the series. Queensland takes on New South Wales in a winner takes all decider. There's been no shortage of late drama that's impacted both sides with COVID and injuries wreaking havoc on both sides in their preparation. Cam Munster and Murray Taulagi were late scratchings due to positive COVID results with Corey Oates and Tom Dearden coming in, with the latter making his Origin debut. Billy Slater has opted for another late change with Patrick Carrigan starting at lock and Tino Fa'asuamaleaui will be the impact forward off the bench. For the NSW brigade, Jordan McLean broke down with a hamstring injury, Jacob Saifiti will make his Origin debut, but it'll be via the bench with Junior Paulo starting.
Referees & scorers:
Referee: Ashley Klein
Touch Judges: Phil Henderson, Drew Oultram
Video Referee: Grant Atkins
QUEENSLAND (22)
Tries: Valentine Holmes, Kurt Capewell, Ben Hunt, Kalyn Ponga
Field Goals:
Two Point Field Goals:
Conversions: Valentine Holmes (3/4)
Penalty Goals:

NEW SOUTH WALES (12)
Tries: Jarome Luai, Jacob Saifiti
Field Goals:
Two Point Field Goals:
Conversions: Nathan Cleary (2/2)
Penalty Goals: