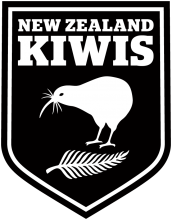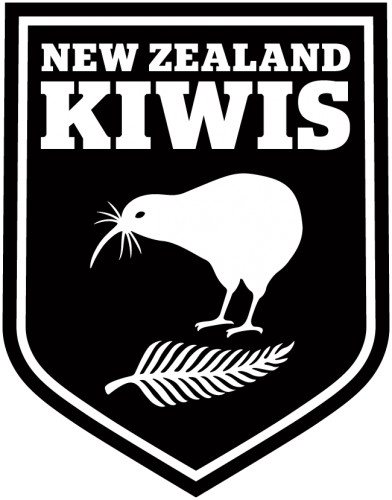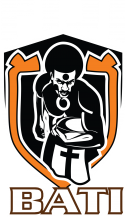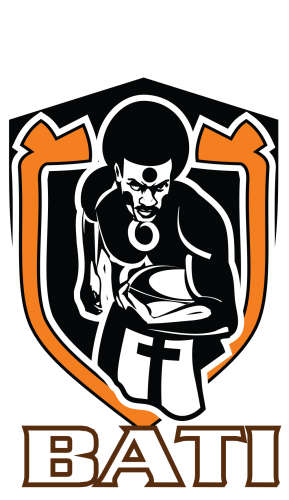 5:30pm Sat November 18, 2017
Quarter Finals - Westpac Stadium - Crowd: 12713
80
FIJI ARE THROUGH! They have pulled off a stunning upset, beating the Kiwis 4-2 and will face Australia in Brisbane next Friday night! Stay tuned for the full wrap!
Fiji 4-2
79
NZ have 30 seconds to win it! They need to go 80 metres!
Fiji 4-2
78
THE KICK GOES DEAD! Rapana grubbers for Takairangi but it is TOO BIG! Fiji may be home now with 1 minute and 38 seconds on the clock. They just need to hold onto the ball!
Fiji 4-2
78
THRILLING FINISH COMING UP! Johnson forces a drop out and the Kiwis get another chance to win it!
Fiji 4-2
76
MASSIVE CALL! Naiqama runs back towards the Kiwis after fielding the clearing kick and drops the ball in the tackle! Kiwis get a full set 40 out.
Fiji 4-2
75
Koroisau grubbers and Nelson Asofa-Solomona drops it but it is ruled to have been backwards! NZ get the ball back but they are in their own 20!
Fiji 4-2
73
Hayne is injured one minute and forces a drop out the next! Hayne's bomb is perfect and Dallin Watene Zelezniak takes it just outside of his in-goal line and is subsequently forced into his own in-goal for a drop out.
Fiji 4-2
70
Brad Takairangi has space but oddly kicks and Montoya shows great hands to take it on the full! Fiji survive!
Fiji 4-2
69
Joseph Tapine makes a massive break and Kodi Nikorima sprints away from dummy half and seems to have lost the ball but Cecchin rules knock on against Fiji! NZ 20 out!
Fiji 4-2
68
Fiji's last tackle play, however, is not the best and Vunivalu is forced to kick and it dribbles into touch. NZ start their set on their own 30 metre line.
Fiji 4-2
67
Martin puts in a deft grubber and forces Naiqama to take it dead but a late call for offside is ruled against Roger Tuivasa-sheck and Fiji grab the penalty.
Fiji 4-2
65
Henry Raiwalui's bomb on the last goes wrong and floats 10 metres. But Hayne takes it and offloads for Naiqama who finds space before linking with Hayne again. The five-eighth's kick is taken by Roger Tuivasa-sheck. Fiji are muscling up in defence but now the ball is stripped from Taupau, NZ march up the field and Fiji's hard work is undone.
Fiji 4-2
62
SUCCESSFUL PENALTY GOAL FIJI: Penalty goal attempt by Taane Milne successful.
Milne adds the extras and Fiji lead!
Fiji 4-2
60
Kikau makes a big, barging run and almost forces his way over but the ball is stripped out! Will Fiji opt for the two points again?
2 all
59
A fantastic grubber by Henry Raiwalui is fumbled by Roger Tuivasa-sheck and the Fijians earn a full set 10 out! Can they post the first try of the night?
2 all
58
SO CLOSE! Johnson throws a perfect inside pass for Roger Tuivasa-sheck who bursts through the hole but he slips and is tackled on the last!
2 all
57
Rapana is back on and the Fijians have failed to capitalise on his absence.
2 all
56
Apisai Koroisau now makes an error on halfway and both sides hit double digits in the error count.
2 all
53
Execution has been lacking tonight. Johnson scoots down the right side of the Fijian defence and tries to link with his men out wide but the pass is at the feet. Fiji march up field and are just 30 out but Sims' offload is dropped by Koroisau. Errors have been the problem for both sides tonight. Now Packer has fumbled a Taupau offload! Terrible handling tonight - a big reason no tries have been scored so far.
2 all
52
The Kiwis threatened to score an unlikely try in that set but Akuila Uate cleans up Shaun Johnson's grubber and the Fijians survive conceding an embarrassing try against 12 men.
2 all
50
Fiji now concede a penalty and the Kiwis tap it 40 out.
2 all
49
PENALTY! Williame is over but a double movement is ruled by Cecchin!
2 all
48
Fiji are 40 out - can they finally execute their plays, especially against just 12 men.
2 all
48
Nelson Asofa-Solomona responds with an error of his own!
2 all
47
Fiji throw it straight back to Johnson! The Kiwis survive!
2 all
46
SIN BIN: Jordan Rapana is sent to the sin bin.
BIG CALL! Kevin Naiqama has been sensational tonight and breaks through and finds Vunivalu in support and he is taken down and held down too long! Rapana is binned! Fiji 10 out with a full set.
2 all
44
SUCCESSFUL PENALTY GOAL NEW ZEALAND: Penalty goal attempt by Shaun Johnson successful.
Johnson sends it through with ease.
2 all
42
Joseph Tapine is battling a leg injury and it is unknown if he will come back. Meanwhile, Fiji have been ruled to come up with an error off a Johnson bomb and now the Kiwis get a penalty for back chat. They will shoot to level it up.
Fiji 2-0
40
SECOND HALF IS UNDERWAY!
Fiji 2-0
40
Frustratingly pulsating in that both sides have gone close to scoring but been just denied. The defence has been the standout so far.
Fiji 2-0
40
HALF TIME - A frustratingly pulsating first half of footy sees Fiji lead 2-0 at the break. Stay tuned to see who progresses!
Fiji 2-0
39
LATE CHANCE! Whare finds Dallin Watene Zelezniak who streaks down the side line and throws the ball back in for Te Maire Martin but the five-eighth cannot kick in time and is tackled!
Fiji 2-0
37
Three minutes remain before half time now. Both sides have been able to make half breaks but execution is just lacking a bit and both sides have also been strong in defence.
Fiji 2-0
35
Still no points... Akuila Uate almost broke through on the last to score but was just denied. Both sides are standing up in defence.
Fiji 2-0
30
Still neither side has been able to break the other... Fiji still lead 2-0.
Fiji 2-0
25
Fiji, however, have stepped up in defence too and trap Brad Takairangi on the last! Good to see because they haven't exactly looked all too threatening in attack.
Fiji 2-0
23
Yet Fiji still cannot score and now the Kiwis earn a penalty and it will be interesting to see if they can post points if given more chances.
Fiji 2-0
21
Some strapping on the leg and Tapine is good to go! Time back on but now Nelson Asofa-Solomona has come up with an error! The Kiwis have been shocking with their handling tonight! Luckily they have only conceded 2 points so far.
Fiji 2-0
21
Tapine is down injured with time stopped. The nature of the injury is not exactly known yet.
Fiji 2-0
21
But Fiji STILL cannot break the NZ defence! The Kiwis survive!
Fiji 2-0
20
A smart kick from Jarryd Hayne traps Dallin Watene Zelezniak in the corner and now Rapana has come up with an error and Fiji get another chance to score!
Fiji 2-0
19
A very dangerous set from the Kiwis with Danny Levi and Te Maire Martin both displaying plenty of pace to dart through the middle and charge into Fiji's half. Johnson's kick on the last, however, is deflected and in the scramble for the ball Roger Tuivasa-sheck makes an error and Fiji regain the ball.
Fiji 2-0
17
Kikau steps through the defence and pops an offload and Naiqama sends it wide to Montoya but he doesn't have enough space to work with and is forced out!
Fiji 2-0
16
Now Danny Levi wrestles too much in the tackle and is penalised! Another full set for Fiji!
Fiji 2-0
16
Sims attempts to offload and it is touched by the Kiwis. 6 again 10 out for Fiji!
Fiji 2-0
15
Jared Waerea-Hargreaves is again penalised, this time for being offside after taking down a darting Apisai Koroisau. Fiji start their set 30 out. An ill-disciplined start from the Kiwis.
Fiji 2-0
13
SUCCESSFUL PENALTY GOAL FIJI: Penalty goal attempt by Apisai Koroisau successful.
No mistake and Fiji take the lead!
Fiji 2-0
12
Martin Taupau andJared Waerea-Hargreaves hold Sims down right in front of the goal posts and the penalty is blown. Fiji will shoot for two and the early lead.
0 all
10
A terrible mix up on the last forces Hayne to kick under pressure on the last. It is a solid one but DWZ is there to take the ball back and he loses it in the tackle. Fiji 10 out now with a full set to come!
0 all
9
Martin chases on Johnson's kick and appeared to have been taken out but the referee does not call anything and it is play on with Fiji regaining possession.
0 all
8
Eloni Vunakece holds onto Dallin Watene-Zelezniak for too long and concedes the penalty. NZ start their set on halfway.
0 all
7
A solid tackle from Tapine forced the ball free.
0 all
7
But Fiji cannot capitalise after Tui Kamikamica comes up with the error 30 out.
0 all
6
Hayne's kick on the last is charged down by Mannering and Fiji have six again on halfway.
0 all
5
But Blair has come up with an error! Fiji have the ball back on their own 40 metre line.
0 all
4
SO CLOSE! Williame broke through on the last and reaches over to ground the ball but JUST loses it in the tackle by Roger Tuivasa-sheck. Now Sims is penalised and NZ begin their set just over halfway.
0 all
3
Fiji kick off their set just shy of their own 40 metre line. By the 4th tackle, however, they have marched up to NZ's 30 metre line on the 4th and now Williame has burst through and may have scored! Checking with the Bunker!
0 all
2
NZ get a tad lucky in their first set after a terrible pass from Blair is cleaned up. Johnson kicks on the last just shy of halfway and kicks long for Naiqama who fumbles it backwards but regathers. Naiqama takes the ball up and is held too long by Tapine who concedes the penalty.
0 all
1
A strong opening set from Fiji sees Hayne kick within NZ's own half and he finds touch 15 out.
0 all
Good afternoon and welcome to today's clash between New Zealand and Fiji from Wellington. No late changes for either side. In terms of tips, the Kiwis should progress through by 16 points.
Referees & scorers:
Referees: Matt Cecchin
Touch Judges: Chris Kendall, Michael Wise
Video Referee: Bernard Sutton
NEW ZEALAND (2)
Tries:
Field Goals:
Conversions:
Penalty Goals: Shaun Johnson (1/1)

FIJI (4)
Tries:
Field Goals:
Conversions:
Penalty Goals: Apisai Koroisau (1/1), Taane Milne (1/1)