Results and Scorers:
RESULTS: 2017 FOGS Colts Challenge Round 12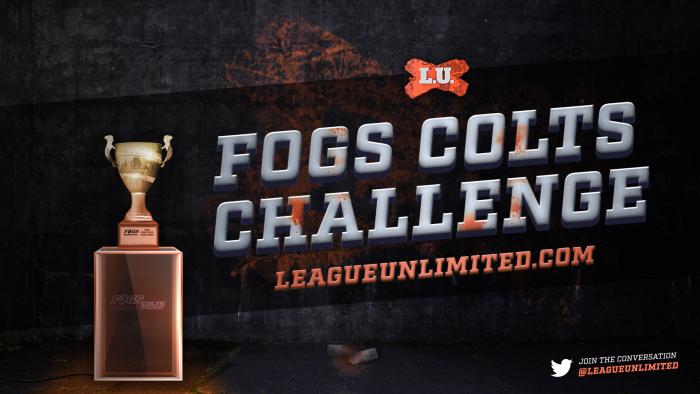 All the results and scorers from the twelfth round of the QRL FOGS Colts Challenge.
All listed times are AEST (NSW/QLD/VIC/ACT).
---
RELATED: See the full list of 2017 FOGS Colts Challenge Draw and Results.
---
Ipswich Jets 20 Norths Devils 42
Venue: North Ipswich Reserve
Date: Saturday 29 July 2017 at 11:30am
Ipswich Jets (20)
Tries: Junior Vaitai, Tim Konelio 2, Sam Dixon
Goals: Adrian Elder 2
Norths Devils (42)
Tries: Justin Cridland 2, Riley Leota, Jack Peoples, Regan Glynn, Jack Miers, Kalemb Hart
Goals: Jack Miers 7
---
Burleigh Bears 16 Souths Logan Magpies 36
Venue: Pizzey Park
Date: Saturday 29 July 2017 at 11:30am
Burleigh Bears (16)
Tries: Huston Holloway, Caleb Pirini, Tye Barry
Goals: Tye Barry 2
Souths Logan Magpies (36)
Tries: Brad Frith 2, Lorenzo Chung-Kwan, David Pritchard, Derek Hemopo, Raiden Fonoti
Goals: Brad Frith 6
---
Sunshine Coast Falcons 30 Tweed Heads Seagulls 32
Venue: Sunshine Coast Stadium
Date: Saturday 29 July 2017 at 12:00pm
Sunshine Coast Falcons (30)
Tries: Will Toloi 2, Pio Nakubuwai, Baylee Byrne-Perrett, Brody Riseborough, Wyatt Reynolds
Goals: Liam Taylor 3
Tweed Heads Seagulls (32)
Tries: Jaxson Paulo 2, Bayley Gill, Taine Tuaupiki, Will Woolley, Jack Conlan
Goals: Bayley Gill 3
---
Wynnum Manly Seagulls 28 Easts Tigers 22
Venue: BMD Kougari Oval
Date: Sunday 30 July 2017 at 11:45am
Wynnum Manly Seagulls (28)
Tries: Johan Kaese, Reece McKenzie-O'Brien, Tyrone Faulkner, Leonard Baker, Lachlan Barr
Goals: Sheldon Smith 4
Easts Tigers (22)
Tries: Rahkeem Auda, Maranatha Raeli, Jacob Alick, Aaron Pidcock
Goals: Nathan Brown 3
---
Redcliffe Dolphins 64 Western Mustangs 6
Venue: Dolphin Oval
Date: Sunday 30 July 2017 at 3:30pm
Redcliffe Dolphins (64)
Tries: Luke French 2, James Flack 2, Corban Daniels 2, Radean Robinson, Michael Walit, Bailey Pengelly, Bailey Butler, Zachary Kerr
Goals: Reece Braun 8
Western Mustangs (6)
Tries: Denzel Burns
Goals: Wally Pegler 1
---
RELATED: Click here to view the current FOGS Colts Challenge ladder.