Results and Scorers:
RESULTS: 2017 FOGS Colts Challenge Round 14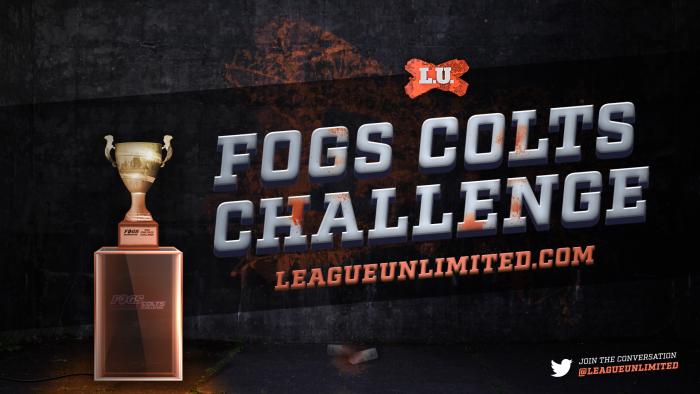 All the results and scorers from the fourteenth round of the QRL's FOGS Colts Challenge.
All listed times are AEST (NSW/QLD/VIC/ACT).
---
RELATED: See the full list of 2017 FOGS Colts Challenge Draw and Results.
---
Sunshine Coast Falcons 24 Norths Devils 30
Venue: Sunshine Coast Stadium
Date: Saturday 12 August 2017 at 1:15pm
Sunshine Coast Falcons (24)
Tries: Beau Condon 2, Baylee Byrne-Perrett 2, Tom Rafter
Goals: Liam Taylor 2
Norths Devils (30)
Tries: Bailey Hartwig 2, Jack Peoples, Matt Sila, Joe McGuire
Goals: Bailey Hartwig 5
---
Wynnum Manly Seagulls 24 Western Mustangs 30
Venue: Kitchener Park
Date: Saturday 12 August 2017 at 3:00pm
Wynnum Manly Seagulls (24)
Tries: Jacob Wright, Te Pirihi Puke-Riki, Mitipere Tuatai, Sheldon Smith, Leonard Baker
Goals: Sheldon Smith 2
Western Mustangs (30)
Tries: Denzel Burns, Hayden Packer, James Robinson, William O'Gradey, Daniel Dean, Cory Paix
Goals: Cory Paix 3
---
Redcliffe Dolphins 44 Tweed Heads Seagulls 18
Venue: Dolphin Oval
Date: Saturday 12 August 2017 at 3:30pm
Redcliffe Dolphins (44)
Tries: Tristan Hope 3, Bailey Butler, James Flack, Michael Walit, Corban Daniels, Unngoorra Harbour
Goals: Reece Braun 6
Tweed Heads Seagulls (18)
Tries: Isaac Lee, Jaxson Paulo, Will Wooley
Goals: Jack Conlan 1, Bayley Gill 2
---
Ipswich Jets 26 Burleigh Bears 24
Venue: Civic Park
Date: Saturday 12 August 2017 at 6:00pm
Ipswich Jets (26)
Tries: Tim Konelio, Julian Christian, Kyle Jones, Michael Eldridge, Adrian Elder
Goals: Adrian Elder 3
Burleigh Bears (24)
Tries: Sam Clark, Zach McCormack, Kyle Williams, Lochlyn Sheldon
Goals: Tye Barry 4
---
Souths Logan Magpies 28 Easts Tigers 24
Venue: Davies Park
Date: Sunday 13 August 2017 at 11:50am
Souths Logan Magpies (28)
Tries: Henry Pritchard 2, David Pritchard, Brad Frith, Jesse Matafeo
Goals: Brad Frith 4
Easts Tigers (24)
Tries: Jesse Uhlmann, Aaron Pidcock, Hayden Bishop, Heath Wilson
Goals: Nathan Brown 4
---
RELATED: Click here to view the current FOGS Colts Challenge ladder.