Merry Christmas from LeagueUnlimited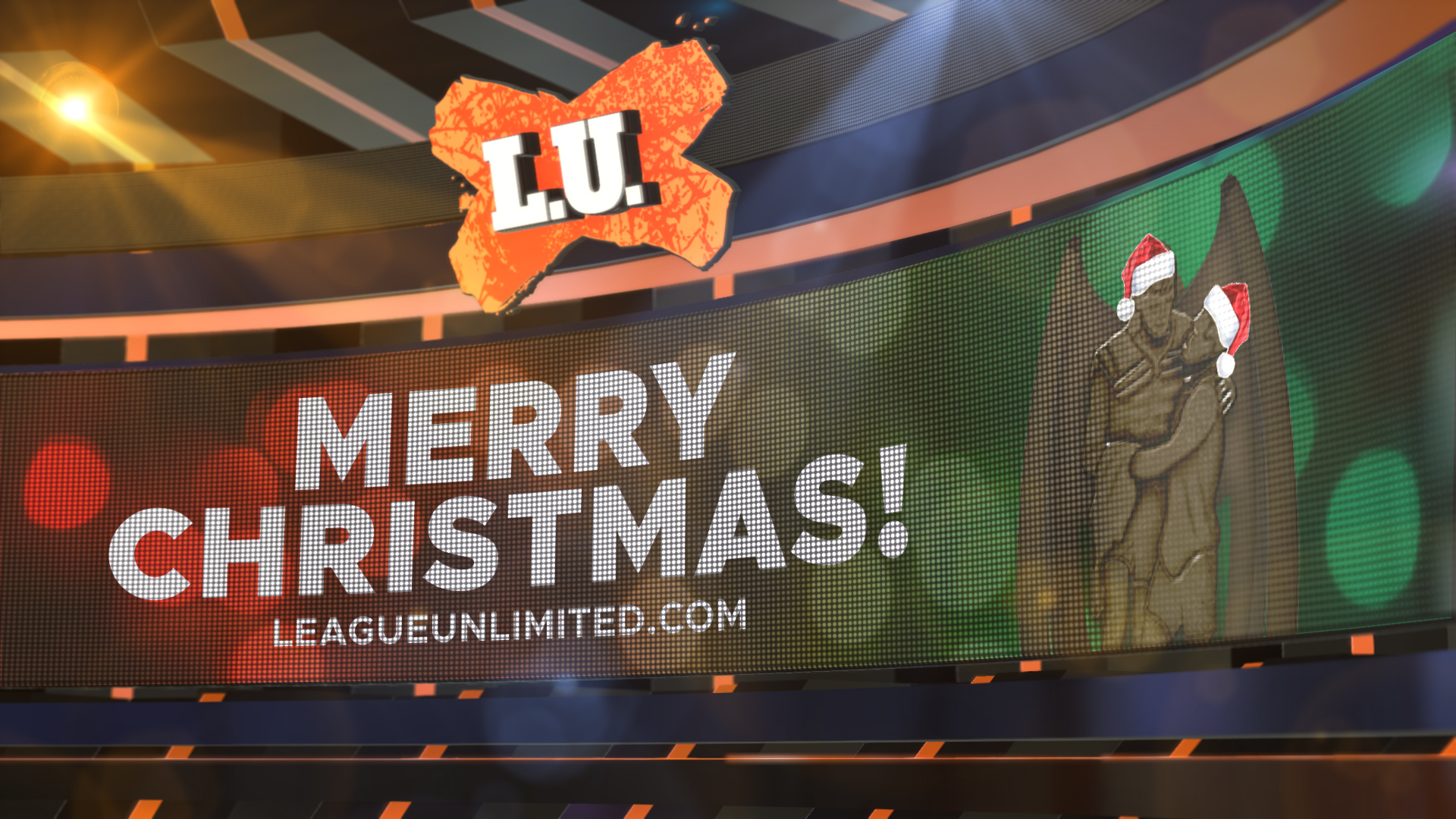 Where did 2017 go? It's been an absolutely AMAZING year in rugby league, from the moment the Nines and Super League kicked off, another hum-dinger of an NRL season and right through to the best World Cup in decades.
With the Christmas break here, we want to wish all of our readers, contributors and forummers a very MERRY CHRISTMAS and a safe and happy 2018!
Looking back at the things we can be grateful for - what a season for Cameron Smith and his all-conquering Melbourne Storm in the NRL! Australia's undefeated World Cup run often took a back seat to rising minnows, passionate crowds and exciting contests; the Roosters gave it a red hot go in the Nines, Queensland made it ten from eleven as their Origin dominance continued; Leeds interrupted a dream season for Castleford on Grand Final day in the Super League while Hull FC pipped Wigan for the Challenge Cup.
The growth of the women's game was something to behold in 2017 too - the Jillaroos won their second Women's Rugby League World Cup, and can thank the state leagues for stepping up to deliver quality competitions. In particular the Tarsha Gale Cup (Under 18's) and Harvey Norman Premiership (Open Age) conducted by the NSWRL rose to prominence this year - congratulations to Penrith and Redfern for their sensational wins.
2017 saw LeagueUnlimited.com deliver unparalleled coverage across the country, with coverage of sixteen major competitions across Australia and the UK. We thank the NRL, NSWRL, QRL, CRL, RFL and RLIF for their support across the last 12 months as we strive to deliver bigger and better coverage of rugby league everywhere.

2018? It just keeps growing. We're heading into our 17th year of online league news and community discussion. Believe it or not the footy is back as soon as Boxing Day with some pre-season friendlies from the UK! While there's no All Stars or Nines to entertain us in the early weeks of 2018, we'll be back on deck as the Super League kicks off in February, and the NRL pre-season sees plenty of intriguing clashes too, while the NSWRL junior reps will be underway too.
... and then the NRL starts all over again on March 8! We'll bring our comprehensive coverage of all grades, with live updates of the NRL plus fixtures, teamlists and detailed scoring information for:
NRL Holden Women's Premiership
Intrust Super Premiership NSW
Jersey Flegg Cup (Under 20's)
Harvey Norman Women's Premiership
Intrust Super Cup QLD
Hastings Deering Colts (Under 20's)
NSWRL Ron Massey Cup
NSWRL Sydney Shield
Brisbane Rugby League A Grade
NSWRL S.G. Ball Cup
NSWRL Harold Matthews Cup
NSWRL Tarsha Gale Cup
QRL Mal Meninga Cup
Betfred Super League
Challenge Cup
State of Origin
Pacific Tests
Post-Season Internationals
.... we think you get the picture!
As always, we'll continue to cover national and international rugby league news and events from around the globe. We're very proud to cover all major levels of the game (not just the NRL) and we hope to see that continue long into the future. For those wanting to get involved, LeagueUnlimited's 'The Front Row Forums' are there for your enjoyment 24/7. The largest rugby league discussion forums online continue to grow, with the usual debate and frank exchange of views.

You can also follow the latest news and match updates on social media with us, so make sure you hit follow along with the nearly 20,000 footy fans on our Twitter, and join the 3,800 who like us on Facebook!
We can't let Christmas come and go without thanking the amazing, tireless work of our contributors, writers, updaters, tech team, as well as the moderators and administrators on the Front Row Forums. Without all of you, the website wouldn't be the success it has become over the last 16 years. We look forward to another wonderful year in 2018 with your support.
As always, we are on the lookout for anyone wanting to be part of LeagueUnlimited.com. If you have any offers, suggestions or think you have what it takes to be part of the team, please don't hesitate to email us at [email protected]
A safe and enjoyable holidays to one and all!
- The LeagueUnlimited.com team
THERE IS NO OFF SEASON