Results and Scorers:
RESULTS: 2019 RLWC 2021 Qualifying European Playoffs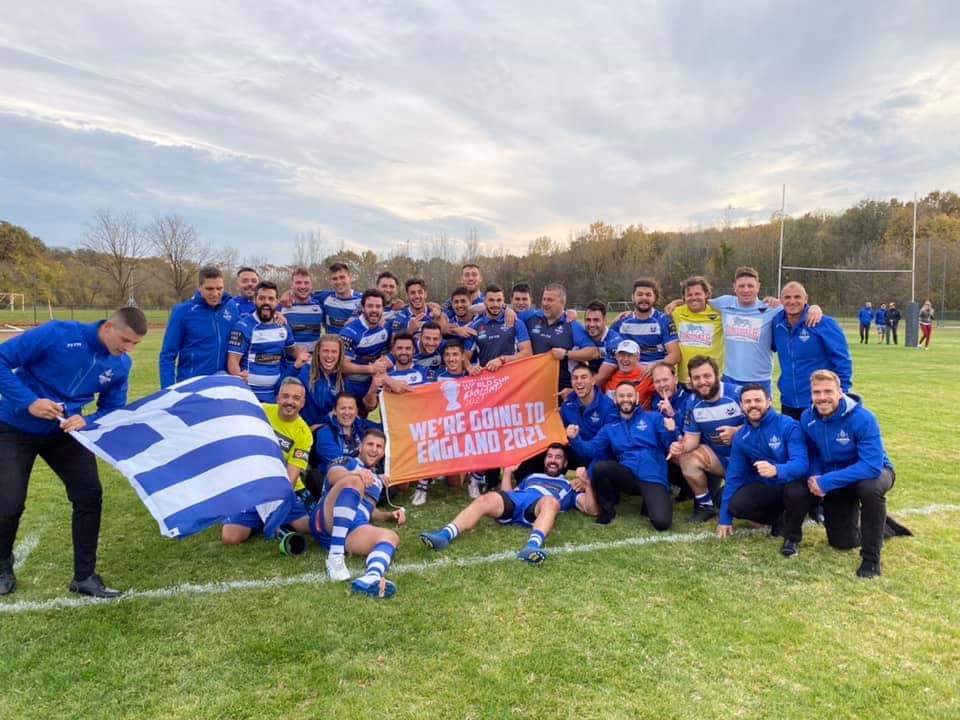 All the results and scorers from Group A and Group B in this year's Rugby League World Cup 2021 Euro Qualifier Playoffs.
Ireland, Italy, Greece and Scotland have qualified for the 2021 World Cup.

Next weekend, Cook Islands head to Jacksonville, Florida to face the United States for the 16th and final World Cup berth.
All listed times are AEDT (NSW/VIC/ACT).
---
RELATED: See the full list of 2019 RLWC 2021 Qualifying Draw and Results.
---
Group A
Spain 8 Ireland 42
Venue: Ciutat De L'esport
Date: Sunday 27 October 2019 at 2:00am
Spain (8)
Tries: Romain Pallares, Roman Franco

Ireland (42)
Tries: Tyrone McCarthy 2, Greg McNally, Roly Podesta, Joe Keyes, James Bentley, Oliver Roberts
Goals: Roly Podesta 7
---
Italy 34 Spain 4
Venue: Stadio G. Teghil
Date: Sunday 3 November 2019 at 2:00am
Italy (34)
Tries: Emanuele Passera 2, Jack Campagnolo, Ryan King, Brenden Santi, Joey Tramontana
Goals: Jack Campagnolo 5
Spain (4)
Tries: Luc Franco
---
Ireland 25 Italy 4
Venue: Morton Stadium
Date: Sunday 10 November 2019 at 6:00am
Ireland (25)
Tries: Gregg McNally, Pat Moran 2, George King
Goals: Roly Podesta 4
Field Goals: Joe Keyes 1
Italy (4)
Tries: Joey Tramontana
---
Group B
Scotland 86 Serbia 0
Venue: Lochinch Sports Pavilion
Date: Sunday 27 October 2019 at 1:00am
Scotland (86)
Tries: Will Oakes 3, David Scott 3, Alex Walker 2, Ryan Brierley 2, Ben Kavanagh, Ben Hellewell, Dan Turland, Callum Mclelland, Nick Glohe
Goals: Ryan Brierley 13/15
Serbia (0)
---
Greece 24 Scotland 42
Venue: New River Stadium
Date: Saturday 2 November 2019 at 6:30am
Greece (24)
Tries: Mitchell Zampetides, Robert Tuliatu, Peter Mamouzelos, Chaise Robinson
Goals: Jordan Meads 4
Scotland (42)
Tries: Callum Mclelland 2, Ben Kavanagh 2, Ryan Brierley, Luke Douglas, David Scott, Will Oakes
Goals: Ryan Brierley 2, Oscar Thomas 1, Luke Douglas 1
---
Serbia 6 Greece 82
Venue: Makiš Stadium
Date: Saturday 9 November 2019 at 11:00pm
Serbia (6)
Tries: James Mirceski
Goals: Milos Zogovic 1
Greece (82)
Tries: Chaise Robinson 3, John Mitsias 2, Jordan Meads 2, Nikolaos Bosmos 2, George Tsikrikas, Terry Constantinou, Jake Kambos, Peter Mamouzelos, Billy Magoulias, Nick Mougios, Aris Dardamanis
Goals: Jordan Meads 9