THE FRONT ROW: Volume 1 Issue 7 (Round 9)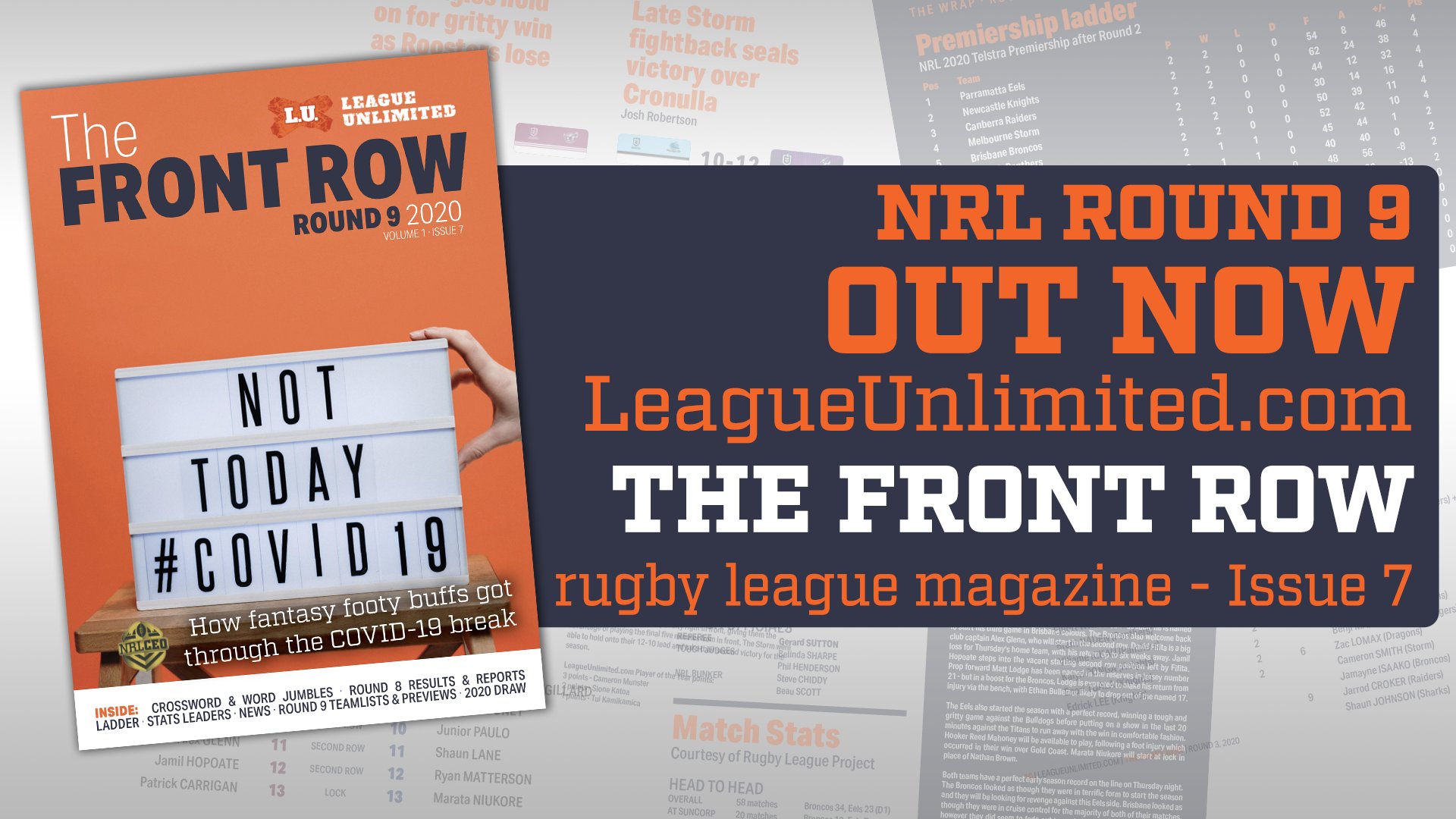 The seventh edition of our exclusive weekly online e-magazine is here. The Front Row is your ideal guide to Round 9 of the NRL, with news, player stories, results, reports, teamlists, match stats and previews to accompany your weekend of footy viewing ahead.
This week we have a special feature on how fans of fantasy footy survived the lockdown period between March and June thanks to Joshua Wells - he speaks to Jamie from NRLCEO Fantasy.
If you're having trouble viewing the magazine on this page, click here.
To download it as a PDF - click here.
Click here to access previous issues!
---
A huge, huge thanks to our wonderful volunteer contributors for making this possible:
Joshua Wells
Robert Crosby
Paul Jobber
Justin Davies
Josh Robertson
Andrew Jackson
Adam Huxtable
Hamish Parker
Sam Bourke
Jeff Dickinson-Fox
Rick Edgerton
Jason Hosken
Twizzle Brennan
Andrew Cook
We also are grateful for the support of the awesome Andrew Ferguson and the Rugby League Project, who do fantastic work to assist in the compilation of statistics for the magazine.
If you have any feedback, want to submit a piece for the magazine, or you're keen to advertise in The Front Row, send us an email.