Results and Scorers:
RESULTS: 2020 NSWRL President's Cup Round 3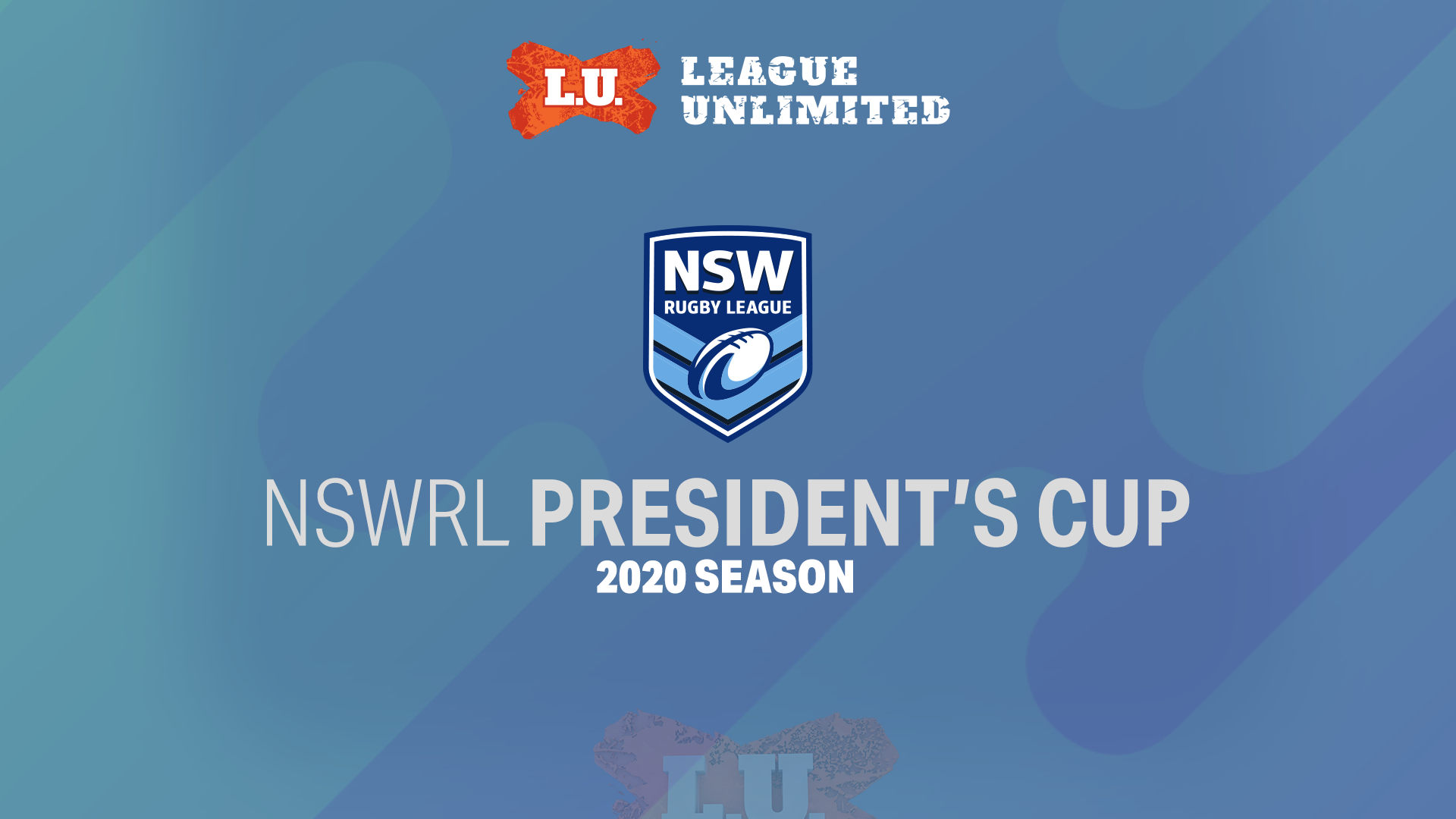 All the results and scorers from the third round of the NSWRL Presidents Cup.
All listed times are AEST (NSW/QLD/VIC/ACT).
---
RELATED: See the full list of 2020 NSWRL President's Cup Draw and Results.
---
North Sydney Bears 38 Thirroul Butchers 16
Venue: Bon Andrews Oval
Date: Saturday 1 August 2020 at 2:00pm
North Sydney Bears (38)
Tries: Jacob Preston, Harrison Edwards, Coby Thomas, Sione Hopoate, 4 x TBC
Goals: Coby Thomas 3
Thirroul Butchers (16)
Tries: Jack Payne, Julian Flego, Hayden Crosland
Goals: Dane Francis 2
---
Dubbo CYMS 28 Western Rams 10
Venue: Apex Oval
Date: Saturday 1 August 2020 at 2:00pm
Dubbo CYMS (28)
Tries: Alex Bonham, Bayden Searle, Tony Pellow, 2 x TBC
Goals: Bayden Searle 4 
Western Rams (10)
Tries: Mackenzie Atkins, Mitch Burke
Goals: Bailey Hartwig 1
---
Glebe Burwood Wolves 53 Wentworthville Magpies 16
Venue: Henson Park
Date: Sunday 2 August 2020 at 2:00pm
Glebe Burwood Wolves (53)
Tries: Latrell Robinson 2, Liam Coleman 2, Duwayne Mariner, 5 x TBC
Goals: Sitiveni Moceidreke 4, Addison Demetriou 2
Field Goals: Sitiveni Moceidreke 1
Wentworthville Magpies (16)
Tries: Nick Walker 2, 1 x TBC
Goals: Beau Henry 1, Kieran Hayman 1
---
Hills Bulls 18 Maitland Pickers 22
Venue: Crestwood Oval
Date: Sunday 2 August 2020 at 3:00pm
Hills Bulls (18)
Tries: Zach Chong-Nee 2, Adam Fearnley
Goals: Shannon Gardiner 3
Maitland Pickers (22)
Tries: Matt Soper-Lawler, Daniel Langbridge, James Bradley, Willis Alatini
Goals: Chad O'Donnell 3
---
Western Suburbs Red Devils had a bye this round.
---
RELATED: Click here to view the current NSWRL President's Cup ladder.