The Front Row - Volume 1 Issue 12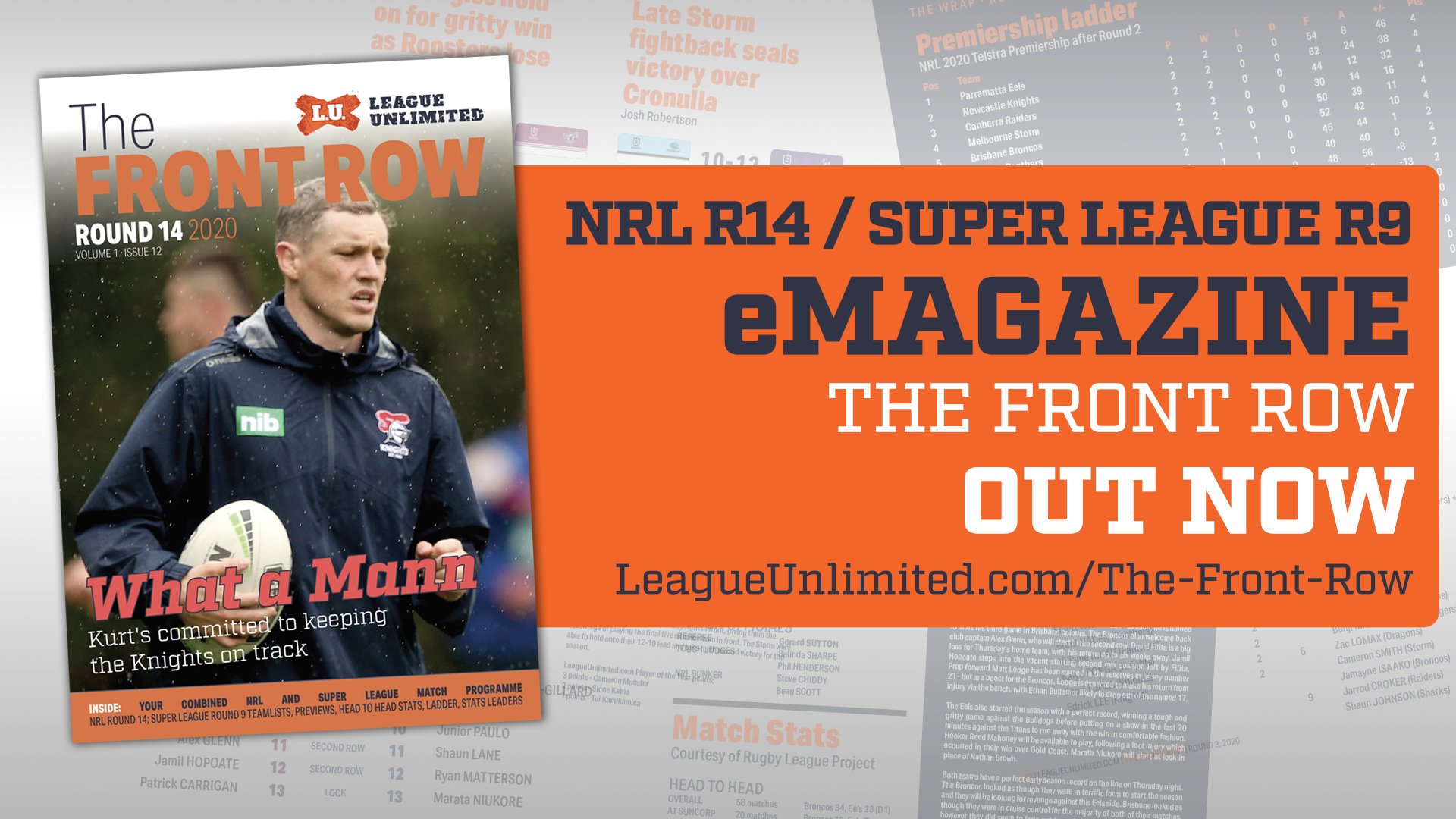 Here it is - the latest edition of The Front Row, our exclusive online e-magazine with a full wrap on last weekend's NRL and Super League along with the match programme for the coming round!
In this week's edition Paul Jobber has a piece on the future of Kurt Mann at the Knights in light of the recent signing of five-eighth Blake Green.
On top of that there's info on the COVID protocol breaches in recent weeks, our legendary crossword and word jumbles, along with all the regular features wrapping last weekend's action and your full match programme for NRL Round 14 and Super League Round 9.
UPDATE - Super League Round 9 was re-scheduled on Wednesday after The Front Row went to print. You can download the programme for the four rescheduled matches here.
If you're having trouble opening the flipbook below, click here.
A PDF copy can be downloaded here.
Past editions can always be viewed right here!
---
As we do each week, we express our gratitude to our incredible contributors;
Andrew Ferguson of Rugby League Project
Paul Jobber
Joshua Wells
Robert Crosby
Josh Robertson
Justin Davies
Rick Edgerton
Lachy MacCorquodale
Adam Huxtable
Hamish Parker
Sam Bourke
Andrew Jackson
Jason Hosken
Andrew Carey
Twizzle Brennan
Got any questions about the content, feedback, or want to enquire about advertising? Email us via media@leagueunlimited.com