The Front Row - Volume 1 Issue 22: GRAND FINAL EDITION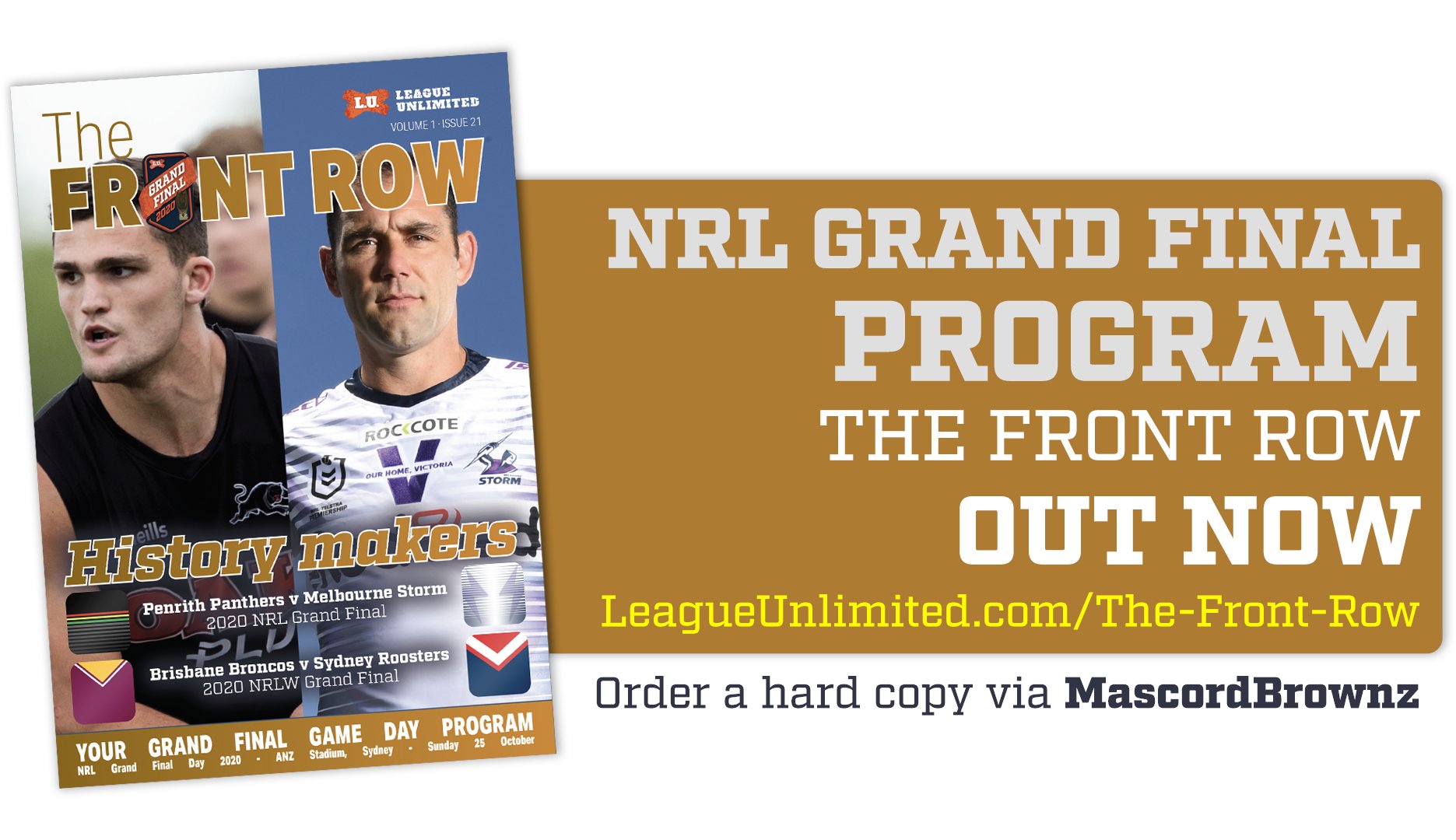 OUT NOW - the 2020 NRL & NRLW Grand Final edition of The Front Row, our exclusive online e-magazine and match programme for Sunday's Grand Final Day! Also includes Super League Round 17 and 18 squads.
The Grand Final edition brings you special stories from each camp - Paul Jobber chats with Panthers legend Scott Sattler recounts his famous moment in the sides 2003 title win and looks to the current crop of Penrith players; while Rob Crosby looks to Josh Addo-Carr as he laces up for what could be his final Storm game. Rick Edgerton has a Clive Churchill Medal guide, while Joshua Wells speaks to Brisbane NRLW star Millie Boyle as the Broncos cruise toward a Women's threepeat on Sunday.
Add to that all the regular features you've come to expect - the programme for both Grand Final Day matches along with teamlists and details for Rounds 17 and 18 of the Super League - and you have one fantastic 32-page magazine for your Grand Final reading!

If you're having trouble opening the flipbook below, click here.
A PDF copy can be downloaded here.
Printed versions can be ordered from MascordBrownz.
Past editions can always be viewed right here!
---
As we do each week, we express our gratitude to our incredible contributors and partners;
Andrew Ferguson of Rugby League Project
Steve Mascord & Phillip Browne of Mascord Brownz
Paul Jobber
Josh Robertson
Robert Crosby
Joshua Wells
Rick Edgerton
Justin Davies
Jason Hosken
Andrew Carey
Got any questions about the content, feedback, or want to enquire about advertising? Email us via media@leagueunlimited.com