The Front Row - Volume 1 Issue 24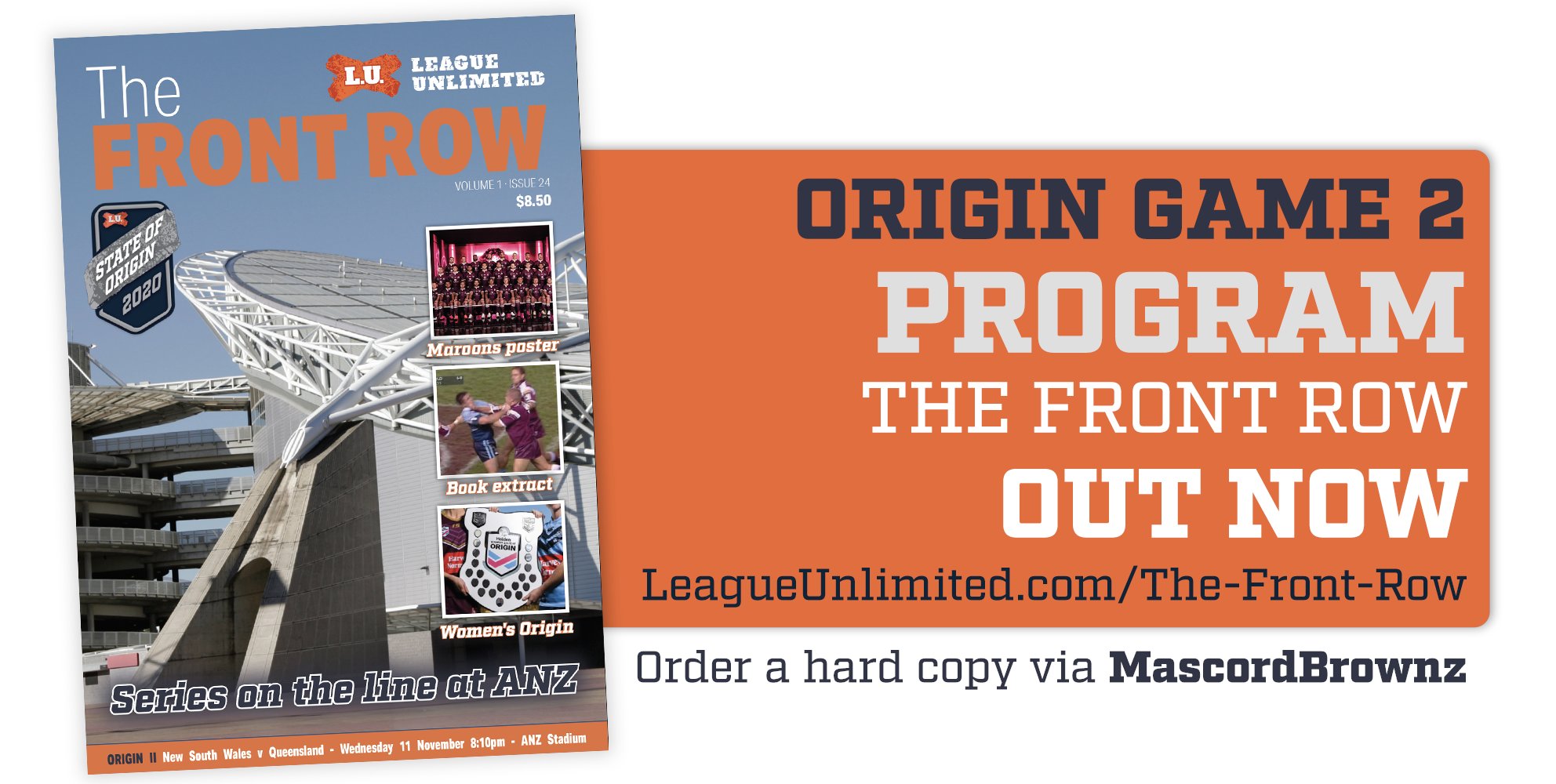 OUT NOW - the latest issue of The Front Row, our exclusive online e-magazine and match programme for State of Origin 2, Women's Origin and the opening week of the Super League playoffs!
This week's edition looks at Origin from a few angles - Steve Mascord ponders whether it'll remain in the post-season after poor ratings for the opener; while Andrew Ferguson has a look at how the perennial underdogs Queensland overcame NSW back in the 1920's to win their first interstate clash just under a hundred years ago. We also map out the 'Highway to Hull' as the Super League winds to its tumultuous conclusion, while John Davidson shares exclusive reaction to the Super League decision to remove Toronto Wolfpack in 2021.
Add to that all the regular features you've come to expect - the Origin II and Women's Origin match programme along with teamlists and details for the two Super League elimination finals - and you have one fantastic 32-page magazine! Happy reading!
If you're having trouble opening the flipbook below, click here.
A PDF copy can be downloaded here.
Printed versions can be ordered from MascordBrownz in the UK and Australia.
Past editions can always be viewed right here.
---
As we do each week, we express our gratitude to our incredible contributors and partners;
Andrew Ferguson of Rugby League Project
Steve Mascord & Phillip Browne of Mascord Brownz
Justin Davies
Josh Robertson
John Davidson
Jason Hosken
Andrew Carey
Got any questions about the content, feedback, or want to enquire about advertising? Email us via media@leagueunlimited.com