Results and Scorers:
RESULTS: 2021 NSWRL U19 SG Ball Cup Round 7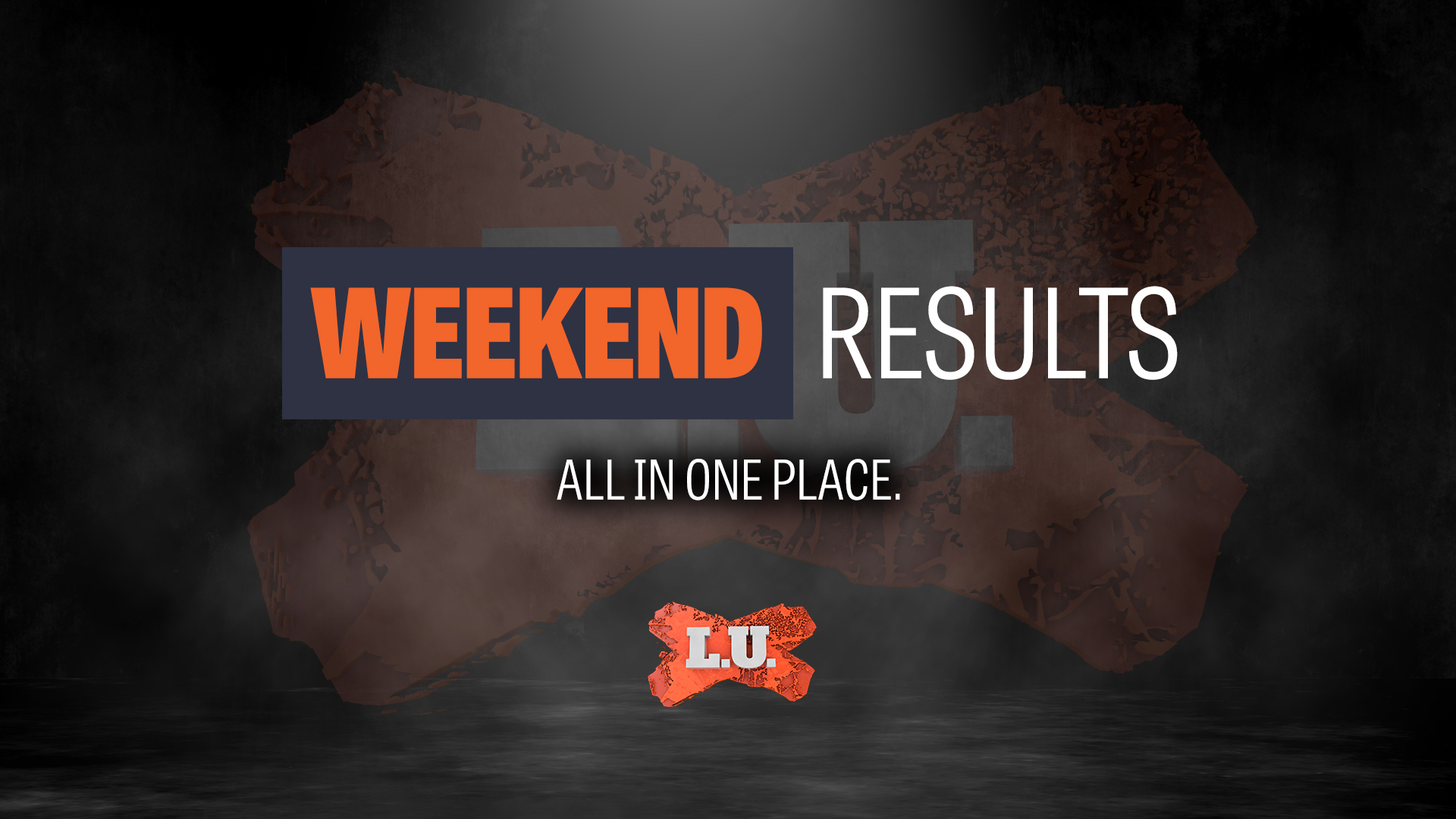 All the results and scorers from the seventh (washout) round of the NSWRL U19 SG Ball Cup.
All listed times are AEST (NSW/QLD/VIC/ACT) unless otherwise noted.
---
RELATED: See the full list of 2021 NSWRL U19 SG Ball Cup Draw and Results.
---
Victoria Thunderbolts 22 Penrith Panthers 32
Venue: Casey Fields
Date: Saturday 20 March 2021 at 2:00pm AEDT
Victoria Thunderbolts (22)
Tries: Zacharius Fuimaono, Xaviour Taufa, Jethro Tavu'l-Leota, Sualauvi Faalogo
Goals: Sualauvi Faalogo 3
Penrith Panthers (32)
Tries: Kristian Li Mai 2, Ashley Cosgrove, Ryley Smith, Sione Neiufi, Lachlan Blackburn
Goals: Keagan Russell-Smith 4
---
Manly-Warringah Sea Eagles 38 Balmain Tigers 10
Venue: Lottoland
Date: Saturday 10 April 2021 at 11:30am
Manly-Warringah Sea Eagles (38)
Tries: Cameron Brown 2, Uluaki Tuipulotu 2, Faafetai Autagavaia, Kaeo Weekes, James Malauulu
Goals: Jamie Humphreys 5
Balmain Tigers (10)
Tries: Livai Saukuru, Cougar Wheeler
Goals: Livai Saukuru 1
---
Illawarra Steelers 80 North Sydney Bears 10
Venue: Ziems Park
Date: Saturday 10 April 2021 at 1:00pm
Illawarra Steelers (80)
Tries: Ben Lavender 2, Jackson Shereb 2, Tyrone Roberts 2, Trey Barlow 2, Brandon Morkos, Clive Brett, Joshua Coric, Riley Wooden, Junior Amone, Alex Lobb
Goals: Alex Lobb 11, Trey Barlow 1
North Sydney Bears (10)
Tries: Kobe Poching, Max Sedgman
Goals: Damian Nati 1
---
St George Dragons 6 Canberra Raiders 56
Venue: Mascot Oval
Date: Saturday 10 April 2021 at 1:30pm
St George Dragons (6)
Tries: Patrick Taukafa
Goals: Nikau Wrathall 1

Canberra Raiders (56)
Tries: Josh Billing 3, Caleb Esera 2, Toby Thorburn, Trey Mooney, Deakin Bright, Xavier Savage, Michael Asouma 
Goals: Mitchell Spencer 8

---
Cronulla-Sutherland Sharks 18 Parramatta Eels 54
Venue: PointsBet Stadium
Date: Saturday 10 April 2021 at 2:00pm
Cronulla-Sutherland Sharks (18)
Tries: Joshua Finau, Carl Bishop, Samuel Stonestreet
Goals: Jordan Samrani 2, Ryan Rivett 1

Parramatta Eels (54)
Tries: Peter Taateo, Tyrone Sau, Larry Magututia, Jontay-Junior Betham-Misa, Sione Tapuosi, Koevy Lemusu, Francis Faaofo Tuitino, Freeman Forsythe, Drew Lloyd
Goals: Josh Chappell 9

---
Sydney Roosters 36 Western Suburbs Magpies 18
Venue: EDSACC Oval
Date: Saturday 10 April 2021 at 3:00pm
Sydney Roosters (36)
Tries: Kani Manu 2, Joshua Wong 2, Jordan Swann 2, Corey Ross
Goals: Sandon Smith 4

Western Suburbs Magpies (18)
Tries: Tamehana Paruru, Justin Matamua, Jurrado Smith
Goals: Bryce Wilson 2, Leiukama Schaaf

---
Canterbury-Bankstown Bulldogs 18 South Sydney Rabbitohs 36
Venue: Stadium Australia
Date: Saturday 10 April 2021 at 3:15pm
Canterbury-Bankstown Bulldogs (18)
Tries: Joseph O'Neill, Cameron Lawrence, Brendon Tapuai
Goals: Khaled Rajab 3

South Sydney Rabbitohs (28)
Tries: Faresa Palu 3, Louis Grossemy, Harley Lester
Goals: Romano Cook 4

---
Newcastle Knights had a bye this round.
---
RELATED: Click here to view the current NSWRL U19 SG Ball Cup ladder.