Results and Scorers:
RESULTS: 2021 QRL Intrust Super Cup Round 11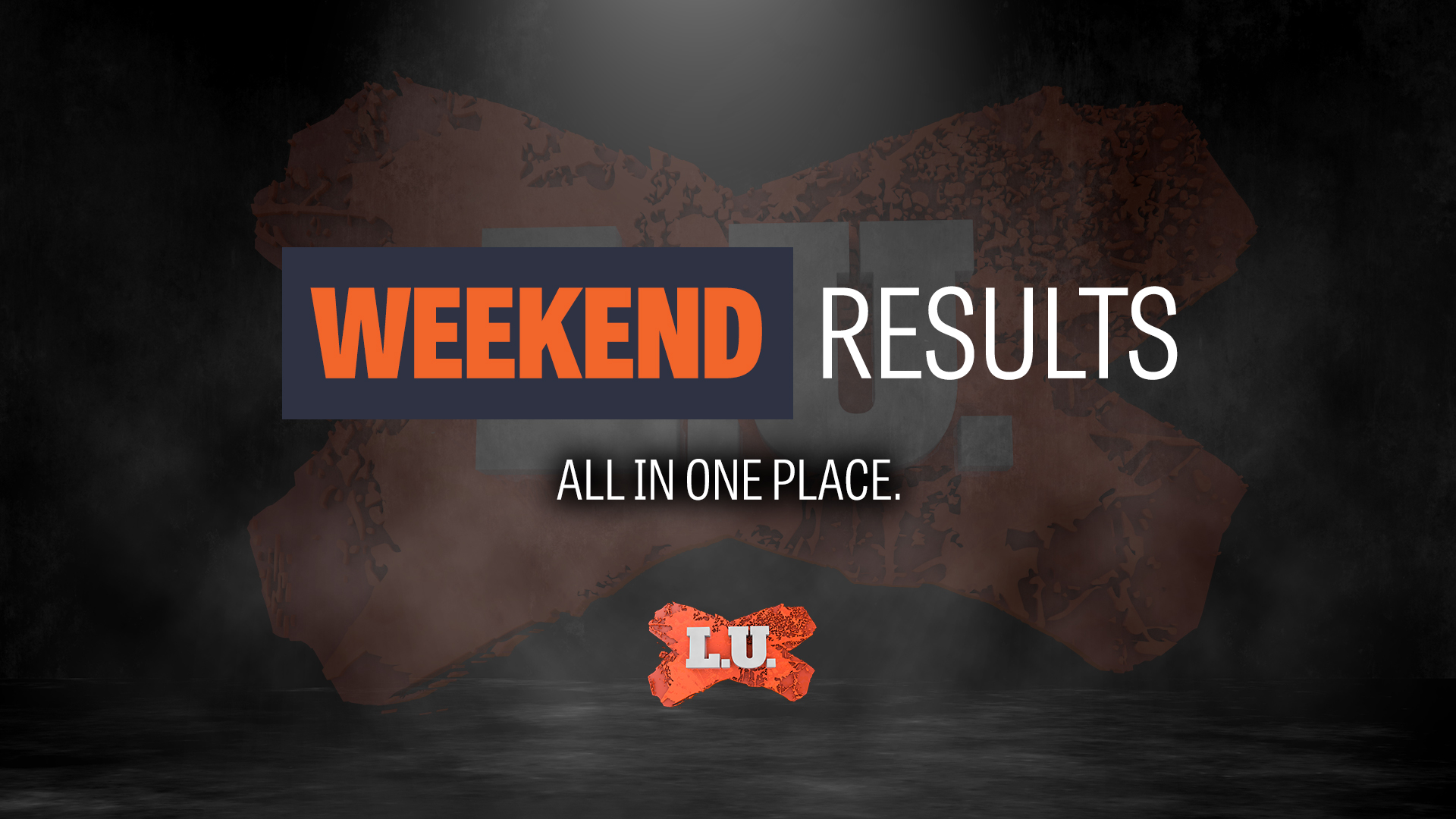 All the results and scorers from the eleventh round.
All listed times are AEST (NSW/QLD/VIC/ACT).
---
RELATED: See the full list of 2021 QRL Intrust Super Cup Draw and Results.
---
Sunshine Coast Falcons 16 Townsville Blackhawks 18
Venue: Sunshine Coast Stadium
Date: Saturday 19 June 2021 at 2:00pm
Sunshine Coast Falcons (16)
Tries: Louis Geraghty 2, Luke Polselli
Goals: Todd Murphy 2
Townsville Blackhawks (18)
Tries: Bacho Salam, Jaelen Feeney 2, Michael Carroll
Goals: Shaun Nona 1
---
Norths Devils 40 Northern Pride 22
Venue: Bishop Park
Date: Saturday 19 June 2021 at 2:10pm
Norths Devils (40)
Tries: Leivaha Pulu 2, Dale Copley, Jonathon Reuben, Bernard Gregorius, Ethan Bullemor, Tony Tumusa, Danny Levi
Goals: Connor Broadhurst 4
Northern Pride (22)
Tries: Bernard Lewis, Jayden Corrigan, Shawn Bowen, Josh Stuckey
Goals: Tom Steadman 3
---
CQ Capras 17 Ipswich Jets 17
Venue: Browne Park
Date: Saturday 19 June 2021 at 6:00pm
CQ Capras (17)
Tries: Radean Robinson, McKenzie Yei, Jack Gibbons
Goals: Caleb Tull 2
Field Goals: Jack Madden 1
Ipswich Jets (17)
Tries: Ono So'oialo, Josh Cleeland
Goals: Josh Cleeland 4
Field Goals: Josh Cleeland 1
---
PNG Hunters 6 Burleigh Bears 40
Venue: Cbus Super Stadium
Date: Sunday 20 June 2021 at 1:30pm
PNG Hunters (6)
Tries: Rau Kobale
Goals: Ase Boas 1
Burleigh Bears (40)
Tries: Anthony Don 2, Luke Page, Jonus Pearson, Shallin Fuller, Hayden Schwass, Conner Toia, Andre Niko
Goals: Tanah Boyd 4
---
Tweed Seagulls 14 Redcliffe Dolphins 12
Venue: Piggabeen Sports
Date: Sunday 20 June 2021 at 2:00pm
Tweed Seagulls (14)
Tries: Talor Walters, Treymain Spry, Herman Ese'ese
Goals: Lindon McGrady 1
Redcliffe Dolphins (12)
Tries: Cameron Cullen, Manaia Cherrington
Goals: Viliami Vailea 2
---
Wynnum Manly Seagulls 24 Brisbane Tigers 14
Venue: BMD Kougari Oval
Date: Sunday 20 June 2021 at 2:10pm
Wynnum Manly Seagulls (24)
Tries: Jack Campagnolo, Ryan O'Keefe, Matiu Love-Henry, David Mead
Goals: Jack Campagnolo 4
Brisbane Tigers (14)
Tries: Joseph Gilmour, Oliver Pascoe
Goals: Brayden Torpy 3
---
Souths Logan Magpies 38 Mackay Cutters 20
Venue: Davies Park
Date: Sunday 20 June 2021 at 3:00pm
Souths Logan Magpies (38)
Tries: Justin Fai 2, Brad Frith, Jacob Alick, Jamayne Isaako, Corey Oates
Goals: Jamayne Isaako 5
Mackay Cutters (20)
Tries: Brandon Finnegan, Jack Quinn, Jake Riley, Matiu Stone-Dunn
Goals: Daejarn Asi 1, Jack Quinn 1
---
RELATED: Click here to view the current QRL Intrust Super Cup ladder.