Results and Scorers:
RESULTS: 2021 QRL U20 Hastings Deering Colts Round 16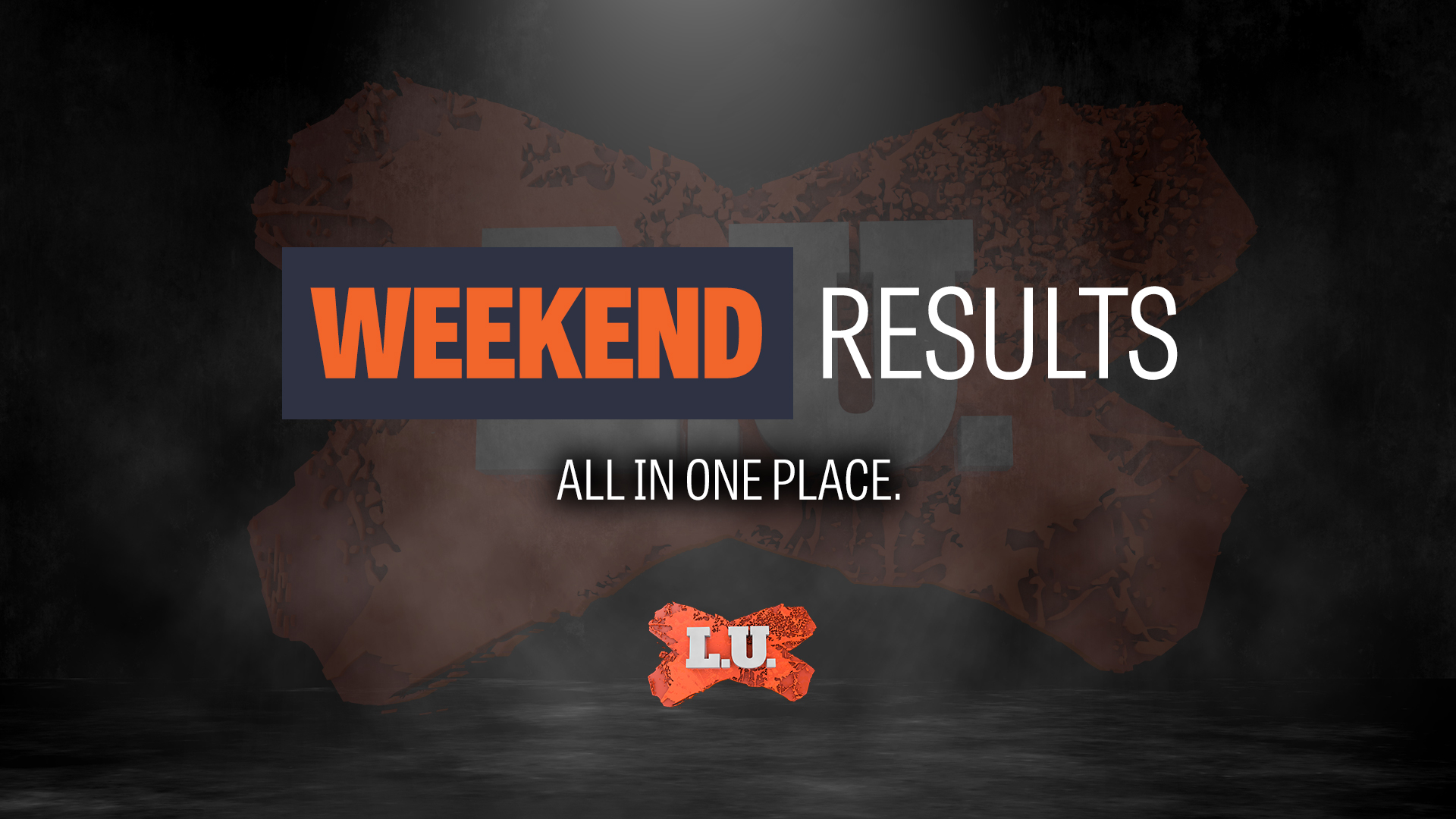 All the results and scorers from the sixteenth round.
All listed times are AEST (NSW/QLD/VIC/ACT).
---
RELATED: See the full list of 2021 QRL U20 Hastings Deering Colts Draw and Results.
---
Wynnum Manly Seagulls 14 Sunshine Coast Falcons 42
Venue: BMD Kougari Oval
Date: Saturday 28 August 2021 at 12:10pm
Wynnum Manly Seagulls (14)
Tries: Connor Williams 2, Brandon Clarke
Goals: Matthew Wilson 1
Sunshine Coast Falcons (42)
Tries: Denzel Samoa 2, Cruise Ten, Byron Johnson, Feao Maka, Edward Downing-Brown, Billy Mozer, Vincent Sefo
Goals: Byron Johnson 5
---
Western Mustangs 24 Souths Logan Magpies 18
Venue: Clive Berghofer Stadium
Date: Saturday 28 August 2021 at 3:00pm
Western Mustangs (24)
Tries: Germaine Bulsey 2, Max Plath, Will Parslow, Emanuel Tuimavave-Gerrard
Goals: Braden Whittaker 2
Souths Logan Magpies (18)
Tries: Gian Largiader, Nick Ellems, Jai Smoothy
Goals: Lucas Bell 2, Jai Smoothy 1
---
Ipswich Jets 20 Burleigh Bears 74
Venue: North Ipswich Reserve
Date: Saturday 28 August 2021 at 3:00pm
Ipswich Jets (20)
Tries: Declan Buckley, Jack Fisher, Nathan Stephenson, Kaylis Barrott
Goals: David Telea 2
Burleigh Bears (74)
Tries: Damon Somerville 2, Isaac Matalavea-Booth 2, Cameron Brown, Tyler Mahon, Iszac Fa'asuamaleaui, Lachlan Adamson, Tuvalli Pereira, Tony Francis, Bryson Vaovasa, Daniel Shannon
Goals: Cameron Brown 8, Tony Francis 3
---
Northern Pride 16 Tweed Seagulls 48
Venue: Barlow Park
Date: Saturday 28 August 2021 at 3:45pm
Northern Pride (16)
Tries: Tanieal Ta'ufo'ou, Sami Raivaroro, Ronald Lewis
Goals: Zane Knowles 2
Tweed Seagulls (48)
Tries: Brock Priestley 2, Carsil Vaikai 2, Caleb Warman, Cameron Campbell, Jaylan To'o, Jaylan De Groot
Goals: Jed Edwards 5, Jaylan To'o 1
---
Mackay Cutters 18 Townsville Blackhawks 52
Venue: BB Print Stadium Mackay
Date: Saturday 28 August 2021 at 4:00pm
Mackay Cutters (18)
Tries: Blake Paskins, Henry Head, Henri Stocks
Goals: Henri Stocks 3
Townsville Blackhawks (52)
Tries: Jordan Lipp 2, Dylan White 2, Benn Campagnolo 2, Jake McDonnell-Mara, Zinzaan Martin, Jesse Yallop, Jake Bourke
Goals: Dylan White 6
---
Redcliffe Dolphins 24 Brisbane Tigers 26
Venue: Moreton Daily Stadium
Date: Saturday 28 August 2021 at 4:00pm
Redcliffe Dolphins (24)
Tries: Harry McIndoe, Joe Clarke, Eric Vaafusuaga, Cody Hunter, Sam Thompson
Goals: Sam Thompson 2
Brisbane Tigers (26)
Tries: Eli Daunt, Ronald Philitoga, Jude Saldanha, Lachlan West
Goals: Jonah Glover 5
---
Norths Devils 28 CQ Capras 24
Venue: Bishop Park
Date: Sunday 29 August 2021 at 12:20pm
Norths Devils (28)
Tries: Dario Takitaki, Isaiah Iongi, Sosefo Filipine, Danny Heenan, Hayden Rowbotham
Goals: Hayden Rowbotham 4
CQ Capras (24)
Tries: Peyton Jenkins, Harlem Russell, Riley Shadlow, Mitchell Leard-Lamont
Goals: Peyton Jenkins 4
---
RELATED: Click here to view the current QRL U20 Hastings Deering Colts ladder.