Results and Scorers:
RESULTS: 2022 QRLW Harvey Norman U19s Round 2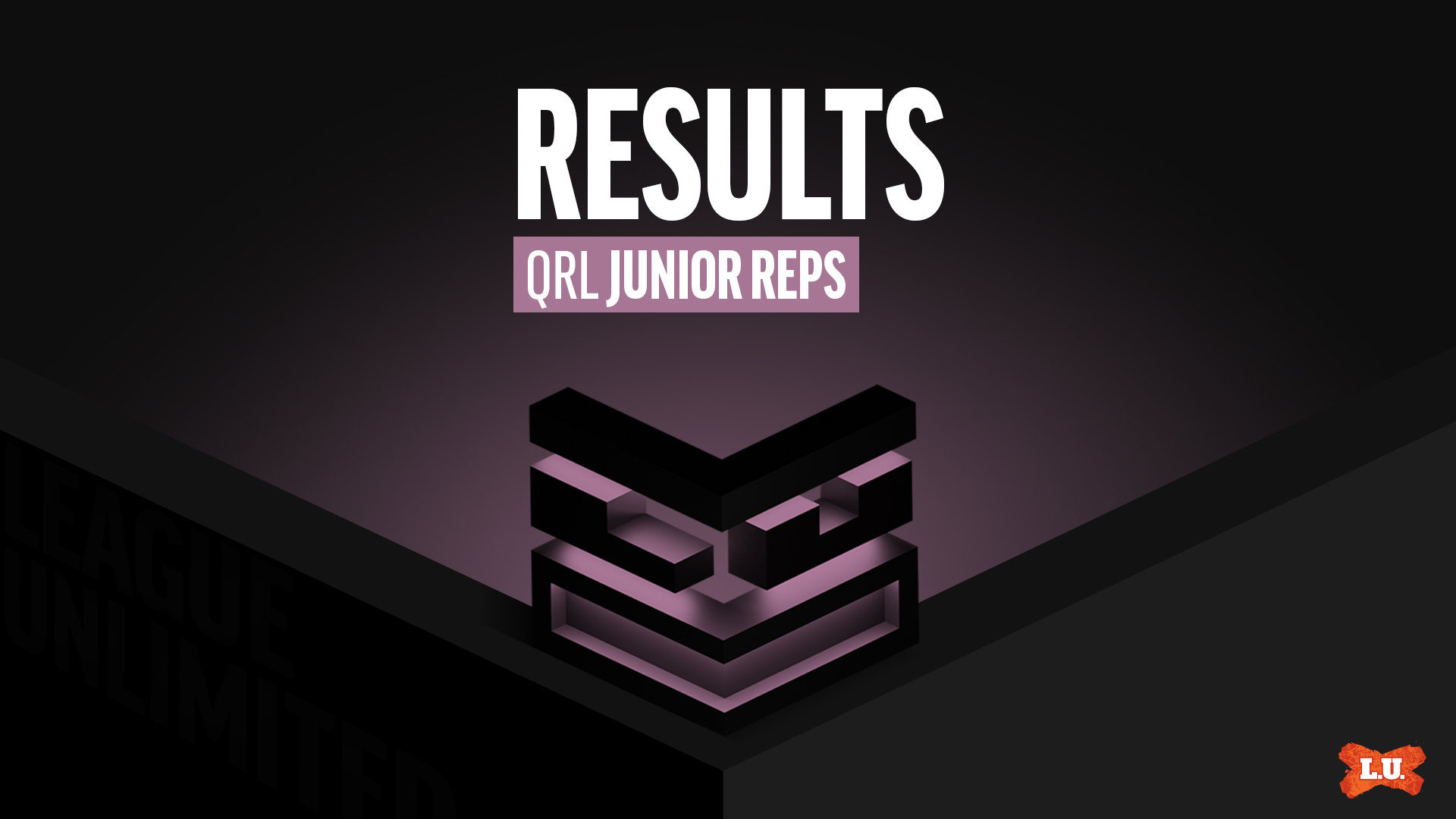 All the results and scorers from the second round of the U19 girls.
All listed times are AEDT (NSW/VIC/ACT). Subtract 1 hour for Queensland time.
---
RELATED: See the full list of 2022 QRLW Harvey Norman U19s Draw and Results.
---
Tweed Seagulls 52 Redcliffe Dolphins 0
Venue: Tugun Seahawks RLFC
Date: Saturday 5 March 2022 at 10:00am
Tweed Seagulls (52)
Tries: Patepaeru Kiria-Ratu 2, Kalani Paulo, Jelena Betham, Atlanta Peters, Faith Tutauha, Chantay Kiria-Ratu, Angel Sipeli-Muriwai, Shannon Symon, Tamika Smith
Goals: Patepaeru Kiria-Ratu 5, Zara Colless 1
Redcliffe Dolphins (0)
---
Souths Logan Magpies 14 Burleigh Bears 26
Venue: Pizzey Park
Date: Saturday 5 March 2022 at 12:00pm
Souths Logan Magpies (14)
Tries: Lillian Kolb, Kiarah Siauane, Rialey Baty
Goals: Sophie Cameron 1
Burleigh Bears (26)
Tries: Natalia Larsen-Tai, Tavarna Papalii, Ebony Raftstrand-Smith, Lily-Rose Kolc, Dannii Perese
Goals: Rilee Jorgensen 3
---
Mackay Cutters 22 Central Qld Capras 8
Venue: BB Print Stadium Mackay
Date: Saturday 5 March 2022 at 2:30pm
Mackay Cutters (22)
Tries: Ataliah Love 2, Tannah Comiskey, Jalen Pauling
Goals: Emily Bella 3
Central Qld Capras (8)
Tries: Summer Nicholls, Luca Howarth
---
Wide Bay Bulls 0 Sunshine Coast Falcons 26
Venue: Kingaroy Rugby League Grounds
Date: Saturday 5 March 2022 at 2:45pm
Wide Bay Bulls (0)
Sunshine Coast Falcons (26)
Tries: Nancy Sullivan, Kirra Smith, Shannyn Harm, Jordan Jackson, Tamzin Taumafai
Goals: Malia Ting 2, Kirra Smith 1
---
Northern Pride 0 Townsville Blackhawks 14
Venue: Barlow Park
Date: Saturday 5 March 2022 at 3:50pm
Northern Pride (0)
Townsville Blackhawks (14)
Tries: Theophelia Mosby-Nona, Niquita Peters, Remi Bishop
Goals: Prue Peters 1
---
Western Clydesdales 38 Ipswich Jets 4
Venue: Clive Berghofer Stadium
Date: Sunday 6 March 2022 at 1:00pm
Western Clydesdales (38)
Tries: Reyna Core 2, Kylie Janes 2, Anna Dingley, Sienna Norris, Mackenzie Zeller
Goals: Sienna Norris 5
Ipswich Jets (4)
Tries: Imogene Davidson 1
---
Brisbane Tigers 24 Norths Devils 4
Venue: Leo Williams Oval
Date: Sunday 6 March 2022 at 6:00pm
Brisbane Tigers (24)
Tries: Uese Delilah Eliu 2, Tarleah Fisher-Pearson, Malaela Sua 2
Goals: Uese Delilah Eliu 1, Lei-Jada Simpson 1
Norths Devils (4)
Tries: Aliya Hura
---
Wynnum Manly Seagulls had a bye this round.
---
RELATED: Click here to view the current QRLW Harvey Norman U19s ladder.