THE FRONT ROW: free digital NRL weekly magazine - Round 12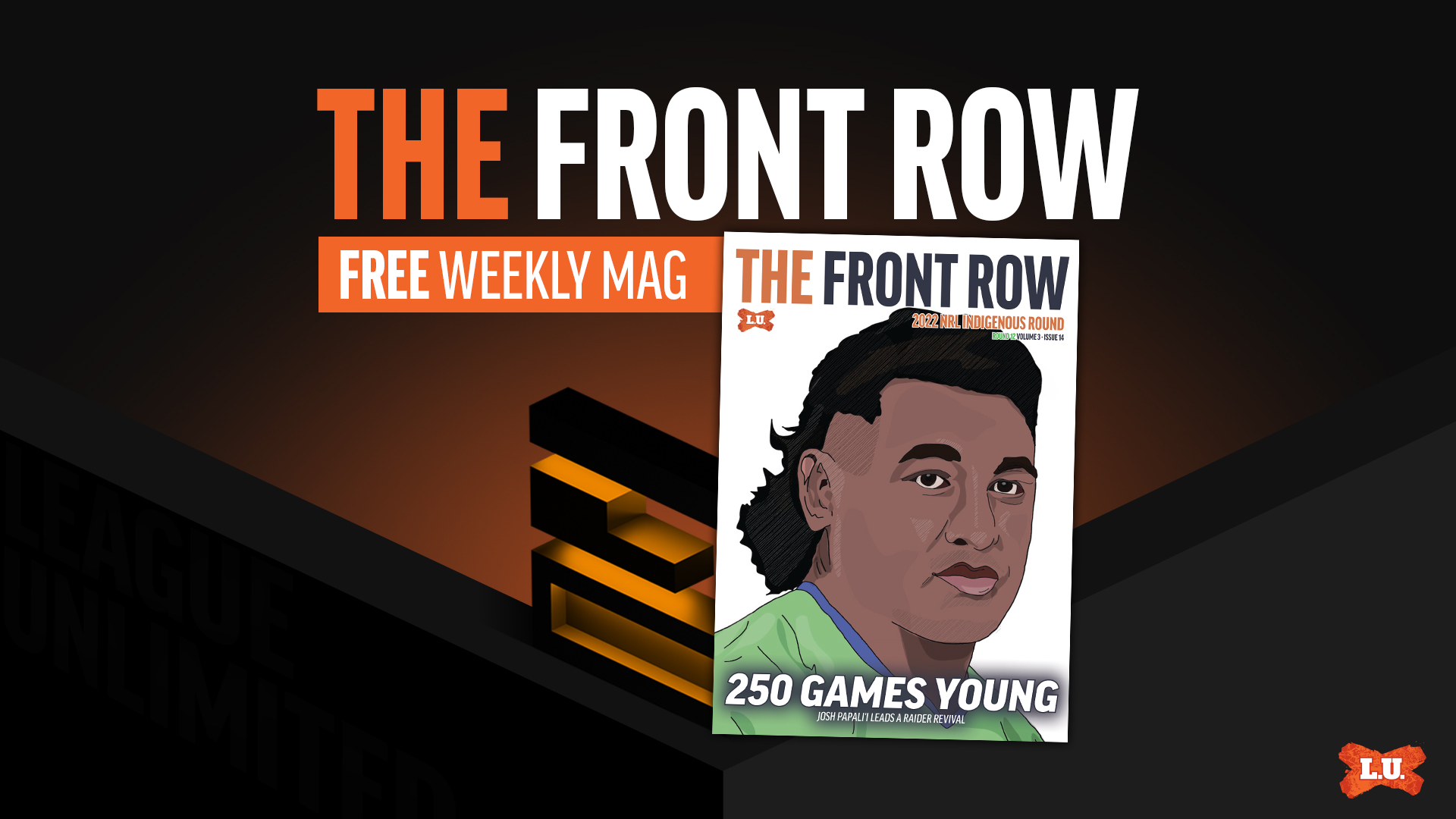 Josh Papali'i adorns our cover this week with The Biggest Tiger's latest illustration a tribute to the 250-game Raiders star. We whip around the clubs and look at signing news, and the full program for Round 12 - the NRL's Indigenous Round - together with all the NSWRL, QRL and UK info you need.
If you're having trouble viewing the magazine on this page, click here to open it in a new window.
To download a PDF version, click here.
Our gratitude and thanks to our incredible contributors and partners;
Andrew Ferguson & Shawn Dollin, Rugby League Project
Rob Crosby
Josh Robertson
The Biggest Tiger
Adam Huxtable
Lachlan McIntyre
AJ Lucantonio
Andrew Jackson
Justin Davies
Lachy MacCorquodale
Jason Hosken
Got any questions about the content, feedback, or want to enquire about advertising? Email us via media@leagueunlimited.com